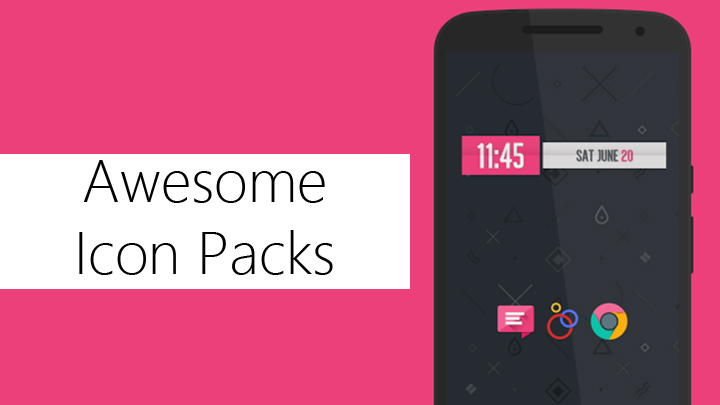 The sweetest part of Android is its customizability. Whether you are a veteran or a noob, it has something for everybody. With Android, you get the freedom to alter each and everything and make your device dance on your fingers. You can easily put together something that's unique and different than what everybody else is rocking.
I bet I can't be the only one who gets bored of their setup after a week, two weeks at max. Since I've not rooted my device yet, the only form of customization I can do is changing stuff like launchers, wallpapers, and icon packs. That's the basic level of customization anyone can do even if you are just a beginner.
We, at DroidViews, are suckers for customization and share some awesome customization tips to help you freshen up your device from time to time. In this series, we will be focusing on icon packs, which, I think, is one of the easiest ways of breathing a new life in your device. With that said, here are 4 awesome icon packs you'll love for sure.
Related articles:
Project X Icon Pack
Project X is the ultimate black icon pack. The majority of icons here look very familiar to the originals (and it is a good thing), but with a little twist and addition of black color, this icon pack stands out of the crowd. It covers almost all the popular apps including the icons from OEMs like Motorola, Samsung, LG, HTC, etc. and 50+ cloud-based wallpapers of the highest quality. It also has a matching clock widget and support for dynamic calendar icons.
Karmanu Icon Pack
Any Android user who is into customization knows the name of Sikebo by now. After looking at his recent works like Simpax, Beluk, Materialistik, etc. I think it is safe to say that he is one the best icon pack developer in the Google play store. Karmanu icon pack is one of his creations too.
I personally think that Karmanu is a combination of Immaterialis, Retrorika, and Antimo icon pack. I don't know a better way to describe it. It contains more than 3500 icons which are in the shape of a square with extremely rounded corners and a hint of shadow at the bottom. The selection and application of colors give Karmanu a retro-like and a bit of a saturated look. It also has 80+ wallpapers, support for Muzei and dynamic calendar. If his reputation is anything to by, this icon pack will not be abandoned any time soon and will continue receiving regular updates.
Praos – Icon Pack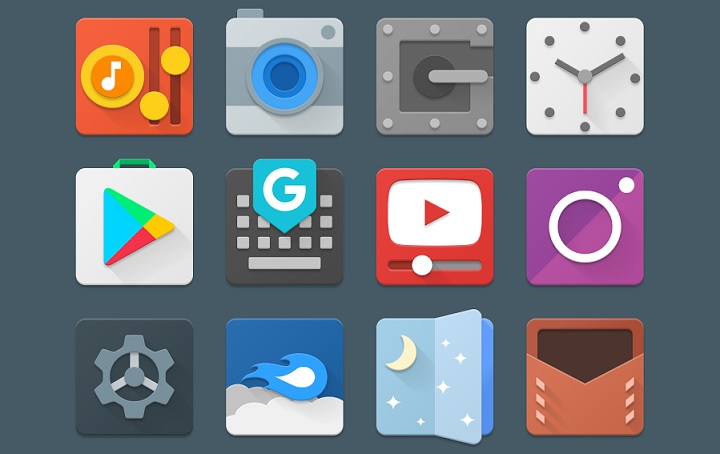 Praos is a square icon pack by Vertumus. Although all the icons here are in square shape, some shapes go out of the border whenever necessary, giving them an appealing and unique look. It has more than 4000 icons and a bunch of wallpapers to go with these icons. It also has a number of alternative icons, a clock widget, and support for Muzei and dynamic calendar.
Grace UX – Icon Pack
Grace UX is inspired by the icons of Samsung Galaxy Note 7. It has a beautiful and light color palette, and more than 2000 icons along with 70+ wallpapers. It supports all the major custom launchers.
To be honest, Grace UX looks a lot like one of my favorite icon pack – Moko. But this one has light colors while Moko relies on bright and vivid colors.