The sweetest part of Android is its customizability. Whether you are a veteran or a noob, it has something for everybody. With Android, you get the freedom to alter each and everything and make your device dance on your fingers. You can easily put together something that's unique and different than what everybody else is rocking.
I bet I can't be the only one who gets bored of their setup after a week, two weeks at max. Since I've not rooted my device yet, the only form of customization I can do is changing stuff like launchers, wallpapers, and icon packs. That's the basic level of customization anyone can do even if you are just a beginner.
We, at DroidViews, are suckers for customization and share some awesome customization tips to help you freshen up your device from time to time. In this series, we will be focusing on icon packs, which, I think, is one of the easiest ways of breathing a new life in your device. With that said, here are 4 awesome icon packs you'll love for sure. But before you scroll down, do not forget to take a look at the older icon pack reviews of the series:
Ango – Icon Pack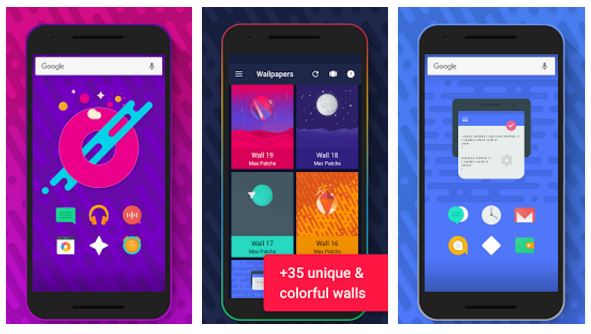 Ango comes from the developer of my favorite icon pack – Cornie.
Ango has more than 2600 unique and colorful icons, 20 KWGT widgets, 10 Zooper widgets, and dynamic calendar icons. None of the icons in this pack come in a uniform shape i.e. they are shapeless and this makes them look like they are hand drawn. So if you are into colorful and shapeless icons, then give Ango a try.
TwoPixel – Icon Pack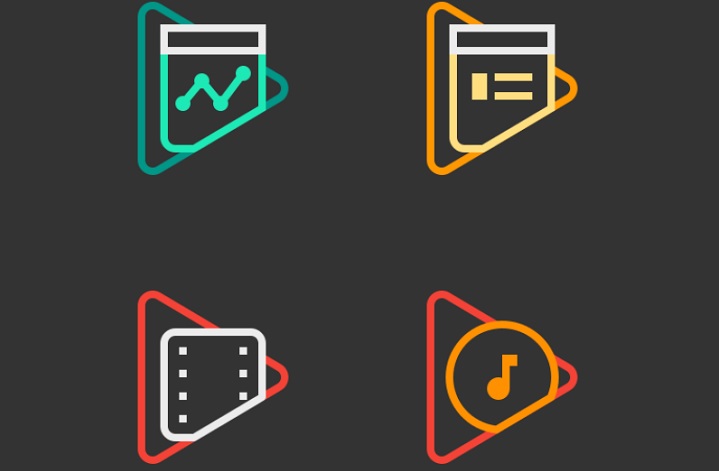 TwoPixel is, literally, different than anything you are used to till date. All the icons in this pack are clean outlines i.e. they just have a border with no color filled in them whatsoever. This may sound a bit weird at first but TwoPixel is really a beautiful icon pack. It is as unique as they come.
Must read: How to Make Your Phone Look Like Google Pixel
TwoPixel has 2200 high-quality icons along with a handful of alternatives. It also has 30 high-quality wallpapers and supports dynamic calendar.
Apollo Icon Pack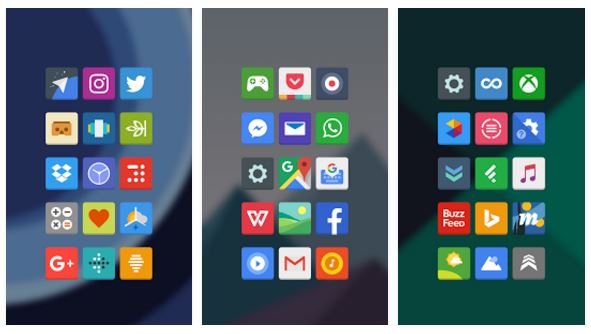 Apollo is my latest purchase and I could not be happier with it. It is plain awesome. If you are anything like me and are a sucker for uniform shape icons then you'll love it for sure.
Apollo is an icon pack with rounded squares, vivid colors, and flat design. While all the icons are super flat, a touch of shadow at the bottom makes them really pop out on the screen.
Apollo has more than 2100 high-quality icons and 12 clean wallpapers which support Muzei. And if your launcher supports it, it also has dynamic calendar icons for a bunch of popular calendar apps ACalendar, Today Calendar, Google Calendar, etc.
Mellow Dark – Icon Pack
Mellow Dark is a set of 1700+ shapeless icons with the dark color as the base. The combination of primary colors with dark background gives this pack a tiny bit of retro feel. All the icons are 2K ready. It has plenty of alternative icons and wallpapers which seamlessly match with the icons.