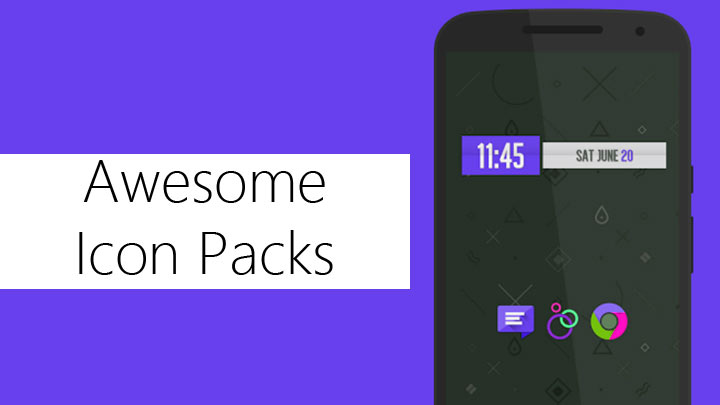 The sweetest part of Android is its customizability. Whether you are a veteran or a noob, it has something for everybody. With Android, you get the freedom to alter each and everything and make your device dance on your fingers. You can easily put together something that's unique and different than what everybody else is rocking.
I bet I can't be the only one who gets bored of their setup after a week, two weeks at max. Since I've not rooted my device yet, the only form of customization I can do is changing stuff like launchers, wallpapers, and icon packs. That's the basic level of customization anyone can do even if you are just a beginner.
We, at DroidViews, are suckers for customization and share some awesome customization tips to help you freshen up your device from time to time. In this series, we will be focusing on icon packs, which, I think, is one of the easiest ways of breathing a new life in your device. With that said, here are 4 awesome icon packs you'll love for sure.
Also see:
Supreme Icon Pack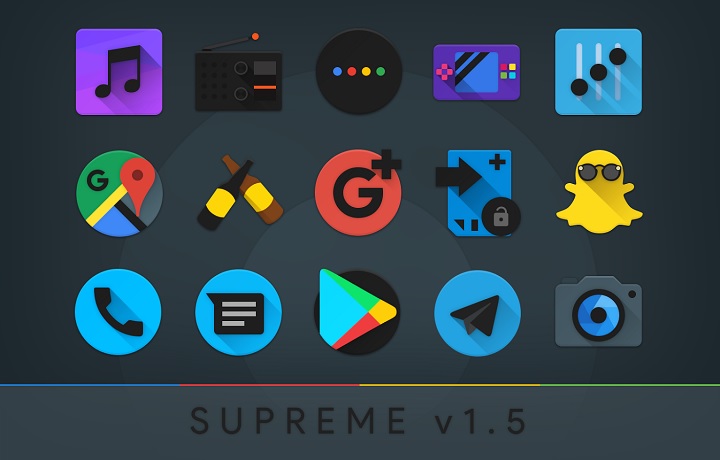 Supreme Icon Pack, by DrumDestroyer, is an amazing icon pack which closely follows the material design guideline with the dark color as its base. It is dark yet colorful, which makes it a delight to see.
Supreme Icon Pack covers the majority of apps and games and provides a lot of high-quality wallpapers along with a clock widget. If you like dark icons but don't want to go all black over your home screen, buy it instantly.
Dives – Icon Pack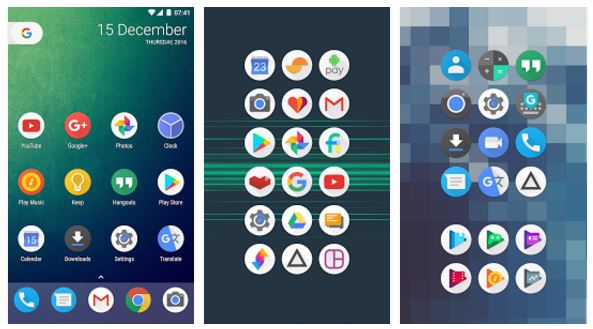 Dives, by Vertumus, is a circular icon pack designed keeping in mind the material design guideline and the Google pixel style. With a huge collection of high-quality icons covering the majority of apps and games, I think Dives is the best circular icon pack out there.
Dives have more than 4000 icons with nice color palette and a touch of shadows. It also has 50 QHD cloud-based wallpapers, a minimal analog clock widget, dynamic calendar icons for a number of calendar apps, and support for Muzei Live Wallpaper. It is also one of the few icon pack that receives regular updates.
Mix Reworking – Icon Pack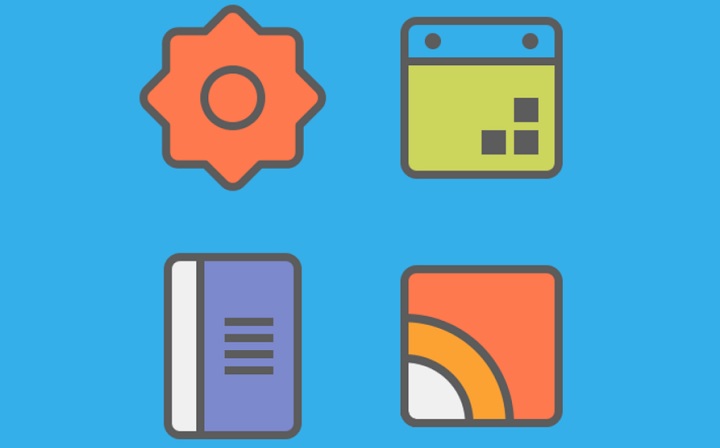 With 2200 high-quality icons, 30 QHD wallpapers, and Muzei Live Wallpaper support, Mix Reworking has a cartoon-ish feel to it. The vivid colors along with bold outlines make this icon pack a must have. It also has support for a few dynamic calendar apps like Google Calendar, Today Calendar, Business Calendar, ACalendar, etc.
TAY – ICON PACK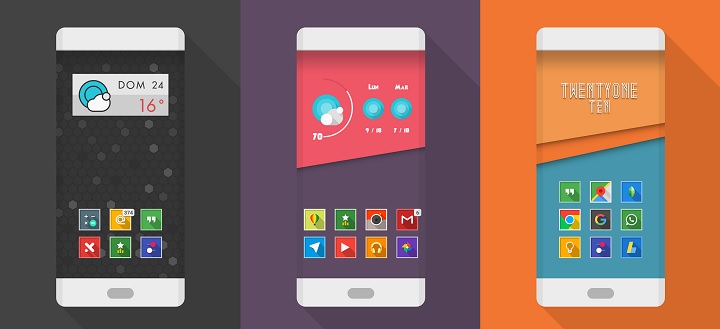 Tay is a collection of 2200 square shaped icons with a vivid and bright color scheme and white border which gives them a frame like look. This combination of colors, shape and design make this icon pack a bit retro-like i.e. it gives them a classic look.
Sorry, this app is not available.