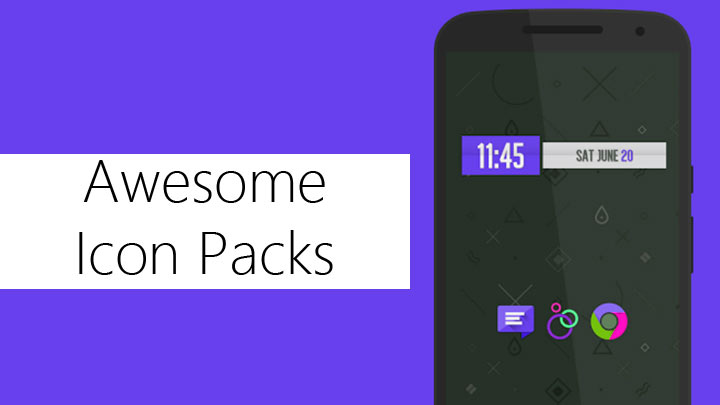 I have installed more than 25 icon packs on my Galaxy S8 at the moment and I still keep looking for new Android icon packs all the time. My obsession with the home screen customization makes me try new combinations of icon sets, clock and weather widgets, and wallpapers.
I have published several articles featuring Android icon packs in the past and will continue doing so in the time to come too. In today's installment of my icon packs review, I'll be featuring 4 new Android icon packs including Lai, Snackable, Rugos Premium, and Sunnies. Let's check them out one by one.
Lai – Icon Pack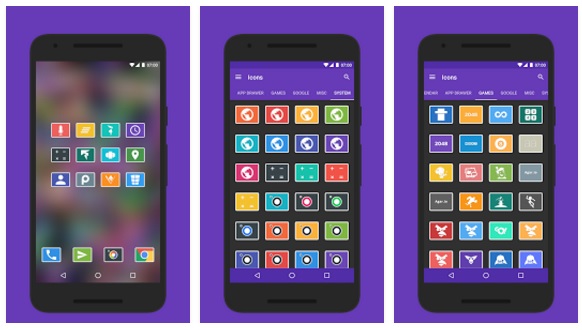 Lai is a rectangular icon pack with white borders. I am a fan of Benas Dzimidas' (the creator of this awesome icon pack) work and Lai is probably his best work of all time. Lai consists of more than 3100 high-quality icon packs with vibrant colors and 25 wallpapers. I have a soft corner for the icon packs that come in uniform shape (Moko icon pack being my favorite), and this one is easily in my top 10 list.
[googleplay url="https://play.google.com/store/apps/details?id=com.benx9.lai"/]
Snackable Icon Pack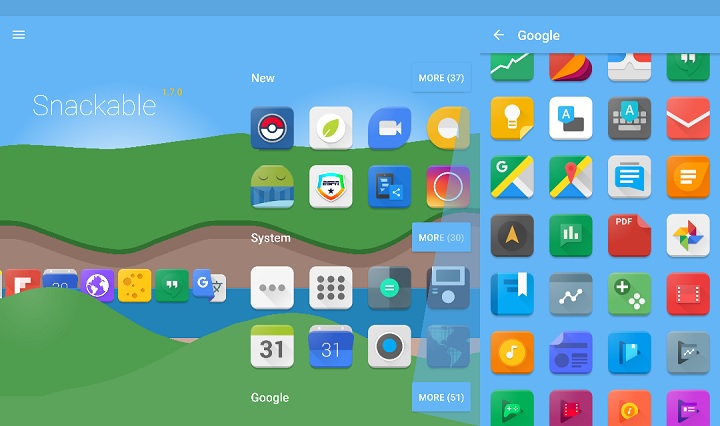 Snackable icon pack contains more than 1500 flat and colorful icons. While most of the icons available are in square shape with round corners, some other closely resemble the original icons with a few changes. This gives all the icons a uniform look. It's best for a minimal and clean home screen.
[googleplay url="https://play.google.com/store/apps/details?id=com.onepersonco.snack"/]
Rugos Premium – Icon Pack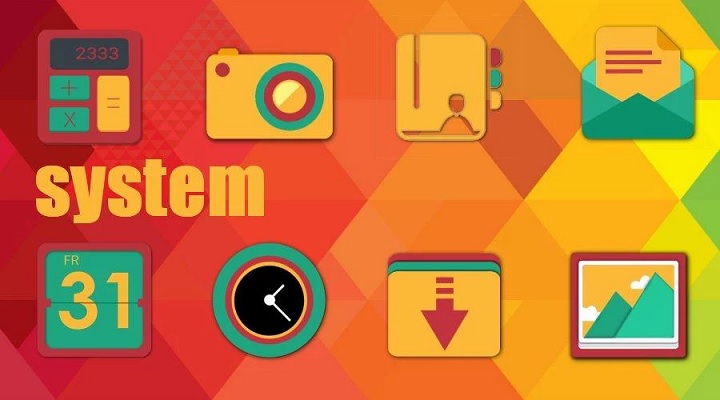 Note: The icon preview image above belonngs to a different icon pack named "Fira". That icon pack is now available.
This set of icons contains more than 800 high-quality icons designed with 3 primary colors. It has 30 plus wallpapers stored on the cloud. Each icon in this icon pack is 512 x 512 i.e. the highest quality available. Rugos Premium – Icon Pack supports Muzei and has dynamic calendar icons.
[googleplay url="https://play.google.com/store/apps/details?id=com.anticor.rugospaid"/]
Sunnies Icon Pack
Sunnies is a set of high-quality material style icons with a touch of a light color pallet. It has more than 1400 icons and 20 plus high-resolution wallpapers. Other than that, it also comes with a few Zooper and KWGT widgets.
[googleplay url="https://play.google.com/store/apps/details?id=lp.icon.sunnies"/]
Read Next: 7 Android Hacks That Don't Need Root