The sweetest part of Android is its customizability. Whether you are a veteran or a noob, it has something for everybody. With Android, you get the freedom to alter each and everything and make your device dance on your fingers. You can easily put together something that's unique and different than what everybody else is rocking.
I bet I can't be the only one who gets bored of their setup after a week, two weeks at max. Since I've not rooted my device yet, the only form of customization I can do is changing stuff like launchers, wallpapers, and icon packs. That's the basic level of customization anyone can do even if you are just a beginner.
We, at DroidViews, are suckers for customization and share some awesome customization tips to help you freshen up your device from time to time. In this series, we will be focusing on icon packs, which, I think, is one of the easiest ways of breathing a new life in your device. With that said, here are our 5th installment of 4 awesome icon packs you'll love series.
Also read:
Fabulous – Icon Pack
Fabulous is material design at its finest. It has 700+ high-quality material design icons and a set of matching wallpapers. It has an acceptable number of alternative icons for some popular apps like Google+, Google Photos, etc.
Voxel – Icon Pack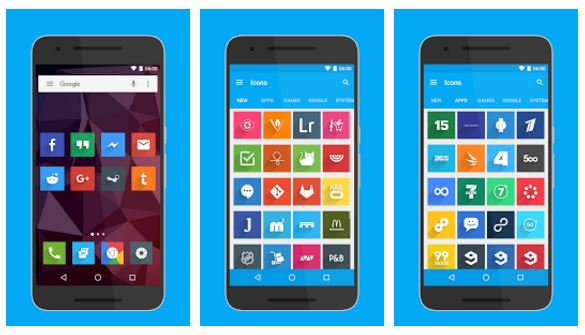 Voxel is one of the oldest icon pack in the Google play store. The fact that it's old does not mean that it's obsolete. In fact, it has been updated constantly over the years.
Voxel contains more than 3000 high-quality square shaped and flat icons with a touch of shadow. It is free to install and gets updated at least once every month.
Rifon – Icon Pack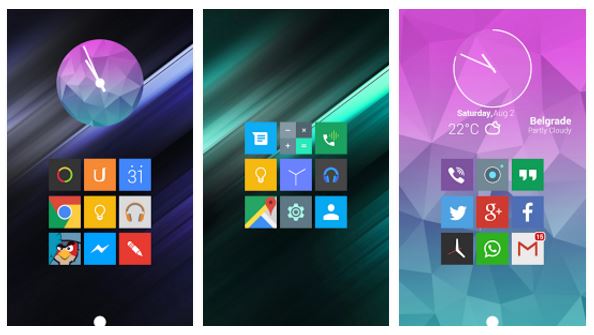 Another flat and square icon pack, this one comes from one of my favorite developer on the Google play store, Vertumus. I am a fan of his work, especially of Dives and Cryten icon pack.
Rifon is a lot like voxel i.e. flat in design with high level of details and crisp graphics. But it does away with the shadows. I guess that's the only difference. And it has more than 4000 icons in high resolution and 30 HD wallpapers along with Muzei live wallpaper support, dynamic calendar, and a minimalistic clock widget.
Pastel Icon Pack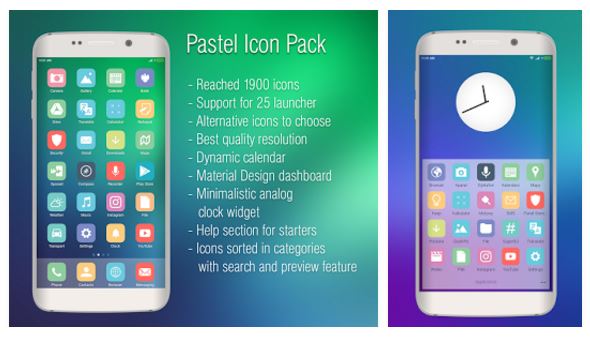 Pastel is a square icon pack with round corners. Think of it as the icons you get on MIUI; that plus an overlay of light color scheme giving the feel of pastel, hence the name.
Pastel Icon Pack has 1900 icons along with a few alternative icons, a minimalistic clock widget, and dynamic calendar icons.
Sorry, this app is not available.