The sweetest part of Android is its customizability. Whether you are a veteran or a noob, it has something for everybody. With Android, you get the freedom to alter each and everything and make your device dance on your fingers. You can easily put together something that's unique and different than what everybody else is rocking.
I bet I can't be the only one who gets bored of their setup after a week, two weeks at max. Since I've not rooted my device yet, the only form of customization I can do is changing stuff like launchers, wallpapers, and icon packs. That's the basic level of customization anyone can do even if you are just a beginner.
We, at DroidViews, are suckers for customization and share some awesome customization tips to help you freshen up your device from time to time. In this series, we will be focusing on icon packs, which, I think, is one of the easiest ways of breathing a new life in your device. With that said, here are 4 awesome icon packs you'll love for sure.
Do not miss these:
Squared Icon Pack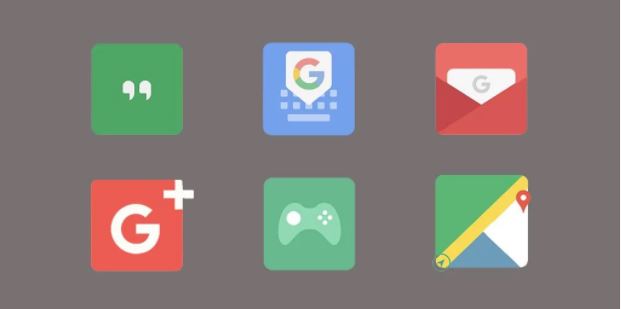 Hands down, the best icon pack I have seen in a while. Well, if not the best, at least my favorite. The shape, the colors and their implementation, it has got everything right and I can't find anything to complain. Each icon in this pack is of square shape with slightly rounded corners. And, the color palette; well it feels similar to Delta icon pack. But, it is, still, unique in its own way. For instance, the shape is not restricted to square as, whenever required, some lines have been drawn out of the square or the edges.
Although most of the icons are uniform in looks, the addition of a few irregular icons gives the whole UI a pleasant and impressive look. Match them up with slightly saturated or blurred wallpapers and you've got yourself an amazing home screen.Squared has over a thousand icons and 20 matching wallpapers.
Squared has over a thousand icons and 20 matching wallpapers.
Boekt Icon Pack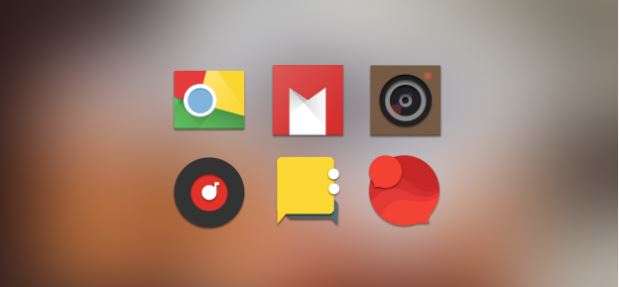 Boekt icon pack is so awesome that I am finding it a bit hard to describe it via words. Well, keeping it short, Boekt has over 700 icons and a bunch of HD wallpapers. Although all the icons are pretty close to their stock version, there is a touch of uniqueness that makes it different than the stock ones and other icon packs in the play store. Seriously, give it a try if you are looking for something new, simple, and different.
The only thing you may not like about this icon pack is that it has somewhat fewer icons as compared to other icon packs. But, just know that it is fairly new and the developer is pushing regular updates so it is not long before the numbers grow.
Ascio – Icon Pack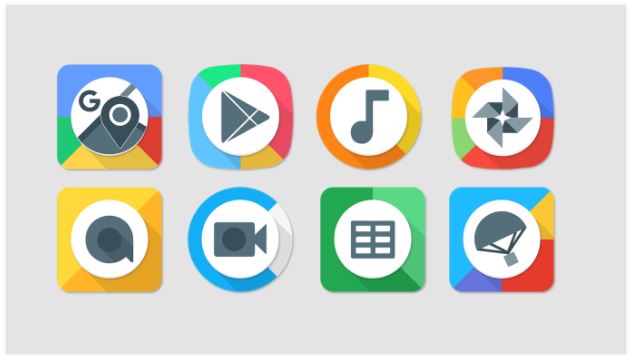 The concept of Ascio is based on the Android O adoptive icons. The clever usage of shapes and colors make this icon pack different from the rest. The dev has done an excellent job here as he has taken the stock icons, saturated the colors, and put them on different shapes like round and square, and has filled the remaining space with the actual colors of the respective icon.
Is the description not understandable enough? Well, head over to its Google play page and you'll get what I am trying to say.
Must read: My Top 5 Icon Packs of All Time
Nucleo Vintage – Icon Pack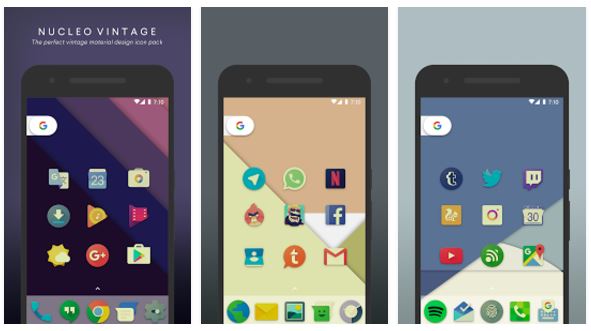 Fraom Design has been one of my favorite icon pack developer, especially for their Nucleo icon pack. An icon pack with tons of material style icons which remain close to stock without being an exact copy of them.
Nucleo Vintage is exactly the same but just with a hint of retro which turns the end result into an exceptionally well-designed vintage icon pack. It is so good that it has become one of my favorite retro style icon pack.
Nucleo Vintage has more than 4700 high-quality icons. That's a lot you are getting for under a dollar.