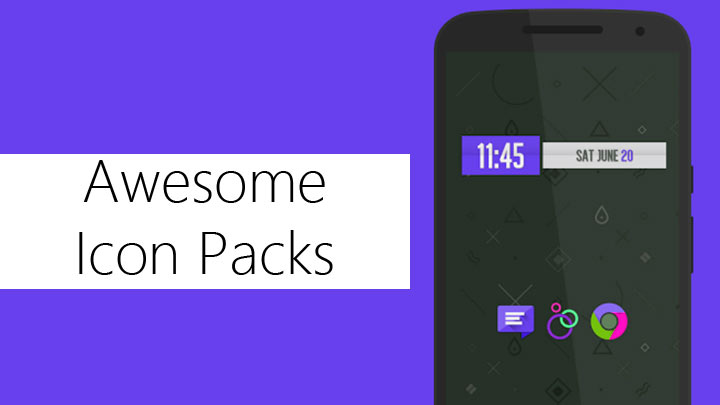 The sweetest part of Android is its customizability. Whether you are a veteran or a noob, it has something for everybody. With Android, you get the freedom to alter each and everything and make your device dance on your fingers. You can easily put together something that's unique and different than what everybody else is rocking.
I bet I can't be the only one who gets bored of their setup after a week, two weeks at max. Since I've not rooted my device yet, the only form of customization I can do is changing stuff like launchers, wallpapers, and icon packs. That's the basic level of customization anyone can do even if you are just a beginner.
We, at DroidViews, are suckers for customization and share some awesome customization tips to help you freshen up your device from time to time. In this series, we will be focusing on icon packs, which, I think, is one of the easiest ways of breathing a new life in your device. With that said, here are 4 awesome icon packs you'll love for sure.
Also check out:
Emperial Icon Pack
Emperial, by DrumDestroyer Themes, is a round icon pack with more than 3600 icons and 150+ high-quality cloud-based wallpapers that blend really well with the icons.
For creating these icons the developer has taken the stock icons and has put them in a circle while leaving some space between both these elements. Another cool thing about this icon pack is the selection of colors. Although the icons look like the stock ones, the addition of carefully selected colors gives them a retro or vintage look.
Minimalist – Icon Pack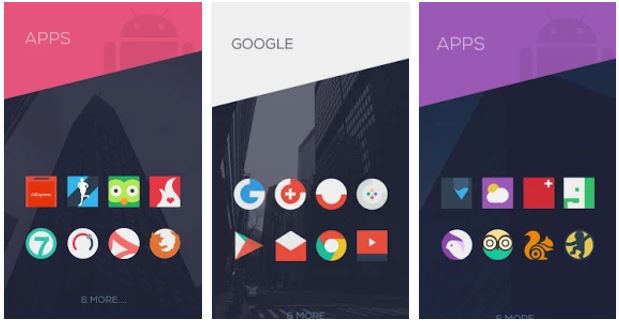 Minimalist is a minimal set of icons that has more than 2200 icons and 30 high-quality cloud-based wallpapers. Now, these icons are really creative and different and are beautifully designed. However, if you observe, you will see that these icons look somewhat similar to the famous Simpax icon pack. Keeping that fact aside, with the quality of work and the number of icons available, this icon pack is worth the purchase.
You may also like: 4 Awesome Wallpaper Apps for Android [#7]
Black Light Icon Pack
Black Light Icon Pack comes from the developer known as DrumDestroyer Themes. It has over 200 wallpapers and thousands of high-quality icons. What makes this icon pack different and a must purchase is the way colors are applied to each icon in the pack. As the developer puts it, "Psychedelic effects with fluorescent colors melting over ultra-sleek blacked-out iconography." To sum it up, it is dark and vibrant and has that neon look – all this will absolutely freshen up your device and make it aesthetically pleasing.
TouchWiz S8 – Icon Pack
TouchWiz S8 brings Samsung Galaxy S8 like icons to other devices. Each icon is in 256 x 256 resolution. It has a bunch of cloud-based wallpapers which are of high quality.