The sweetest part of Android is its customizability. Whether you are a veteran or a noob, it has something for everybody. With Android, you get the freedom to alter each and everything and make your device dance on your fingers. You can easily put together something that's unique and different than what everybody else is rocking.
I bet I can't be the only one who gets bored of their setup after a week, two weeks at max. Since I've not rooted my device yet, the only form of customization I can do is changing stuff like launchers, wallpapers, and icon packs. That's the basic level of customization anyone can do even if you are just a beginner.
We, at DroidViews, are suckers for customization and share some awesome customization tips to help you freshen up your device from time to time. In this series, we will be focusing on icon packs, which, I think, is one of the easiest ways of breathing a new life in your device. With that said, here are 4 awesome icon packs for Android you'll love for sure.
S8 Pixel – Icon Pack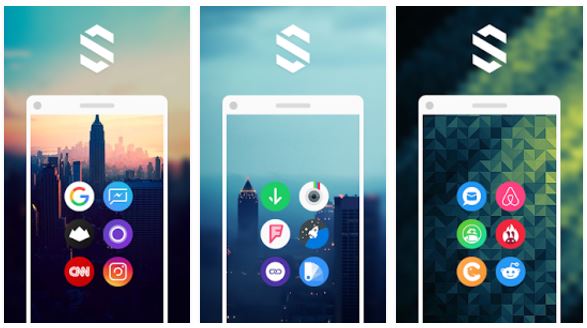 S8 Pixel, as evident from the name, is inspired from both the Galaxy S8 and the Google Pixel. The icons, here, are the combination of the iconography found on both those devices i.e. the icons are round but with S8 design philosophy. You get the gist of it – these are round S8 icons.Icons in S8 Pixel are very subtle, to say the least. It has more than 1200
Icons in S8 Pixel are very subtle, to say the least. It has more than 1200 high-quality icons out of which many are alternatives, and a bunch of amazing cloud-based wallpapers; as well as support for dynamic calendars.
Perfect Icon Pack
If you've been following our Icon Pack series, then you must have realized that I've shared a bunch of icon packs by the developer DrumDestroyer Themes. Perfect icon pack comes from this amazing developer too.
Perfect icon pack has thousands of icons which are as close to stock as they can be. Icons, in this pack, are very similar to their stock version so if you want to try something which is not strongly different than what you are used to seeing, then Perfect icon pack is, well, perfect for you. Plus, it also has more than 200 high-quality wallpapers and supports 30+ launchers.
Mambo Icon Pack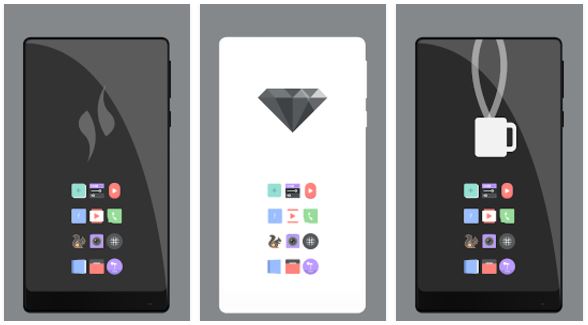 Mambo is a set of 800+ high quality faded icons, has a bunch of awesome 1080p wallpapers and supports Muzei live wallpaper.
The icons in this icon pack feel a lot like the ones in Delta icon pack, mainly because of them being small and faded. The iconography made famous by Delta (personal opinion) has seen a lot of adopters and Mambo is certainly one of them. Now, this doesn't mean that both the icon packs are exactly same, but there are some similarities.
Andromeda – Icon Pack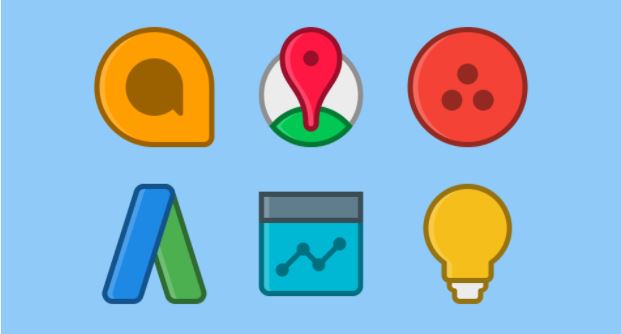 Andromeda, by mowmo, is a vector based icon pack that has 2400 icons and 24 cloud based QHD wallpapers that can be saved on your device. These wallpapers can also be used with Muzei live wallpapers app. It comes with dynamic calendar support for some popular calendar apps like Google Calendar, Sol Calendar, Business Calendar, ACalendar, etc.