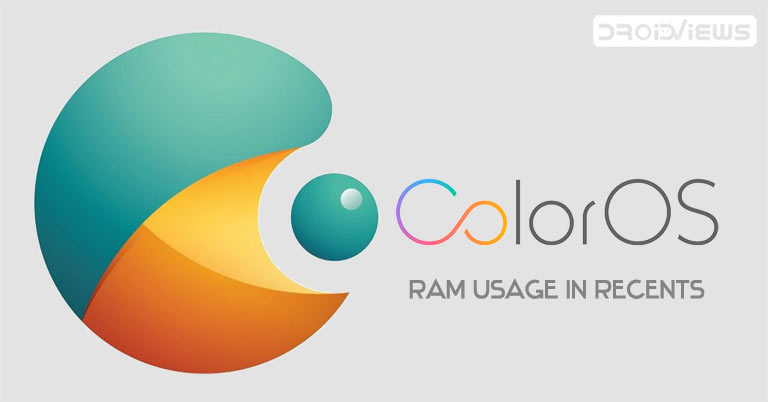 Color OS might not be the best Android skin. However, we can all agree that Oppo has packed in some useful features in Color OS. You can even view RAM usage in recent tasks in seconds with just a few taps. This feature might not be relevant to most non-tech-savvy individuals. However, those who want to keep track of the device performance and stats can view RAM usage in Color OS's recent tasks. Before you proceed, however, don't forget to download Color OS 7 stock wallpapers as well.
Therefore, every time you launch the recent tasks screen, you will be able to see the available RAM and total RAM on your device. Having the option to view RAM/Memory information can be useful to understand which apps use the most RAM when running. Thus, if you're interested in checking the available RAM on your device often, follow the steps below to view the RAM usage in recent tasks. This feature is fairly basic and offers no other control over the RAM usage. Therefore, only enable it if you need to see the RAM usage at any given point.
Enable RAM usage in Recent Tasks
Before we check out how to enable RAM usage in recent tasks, you also might want to check out how to change Swipe Gestures settings in Color OS 6.1. So without much further ado, let's check out how to view RAM/Memory information in the recent tasks.
Launch the Settings menu on your Oppo/Realme smartphone.
Tap on Additional Settings.
You should see an option titled 'Display RAM/Memory Information for Recent Tasks.
Toggle on the option by tapping on the toggle switch.
Check out: How To Enable Dark Mode on Realme X2 Pro
That's it. Each time you open the recent tasks menu, you will see the RAM usage of your device under the close-all button. In case you do not want to view RAM usage in recent tasks, then toggle off the option again. Fortunately, you aren't required to restart your device. Thus, you can turn it off or on at any time.
It's also worth noting that these days most devices come with 4GB or more RAM. Hence, you would hardly make use of all the available RAM on the device. Especially if you have a smartphone with 8GB or more RAM. Nevertheless, the feature is welcomed and most tech geeks would appreciate having the option.
If you've got an Oppo or Realme smartphone, you might also want to check out how to change Performance Mode in Color OS Game Space app. Nonetheless, these are the steps to view RAM/Memory information for recent tasks on Color OS devices. If you want to learn more about RAM management on Android, then check out Android RAM management tips and tricks.
Read next: 10 Things I Hate About Android – By an Android Fanboy!