Ever since the introduction of smartphones, the world is not the same. Their usage is only going to expand with the advancement of technology, the need for child safety, and more app security. Android apps for everything can be found in the Google Play Store. In this article, you are going to find which are the top Android application development trends for 2021.
Wearable Android devices and apps for them
With the advance of technology, having some sort of smartwatch is almost inevitable. If you have chosen the Android smartwatch today, you are going to learn which are the best Android watches and applications for your device. What many people do not know is how to install apps on your smartwatch. There are two opinions: either to do it from the Google Play Store on your phone or the Play Store app on the watch.
But what applications can you install on your Android smartwatch? Apps like Recordr, which can record surrounding sounds with a single tap on the icon, are very popular among smartwatch users around the world. You can also pay with your watch by installing Google Pay or listen to your Spotify playlists without a smartphone. The app security and child safety by smartwatches are also very good, so there is no need for worries.
Like anything else, every such device has its pros and cons, but they are most balanced by the Samsung watches. Their only disadvantage is the price and, in some cases, the battery life, but in general, they perform very well.
M-Commerce 
Mobile applications for businesses have proved to be very successful and helpful. M-commerce is the successor of e-commerce, which is now fading because people do everything on their phones. M-commerce apps for Android can be found in Google Play Store. From these applications, a person can buy or sell everything, no matter where he is at the moment. They are more preferred than the website versions because of the flexibility they give. In 2021 sales of 3.5 Trillion Dollars are expected to be made through m-commerce, which is a huge growth compared to 2 Trillion Dollars in 2019. The application development will eventually go so far that you will have the possibility to make a purchase only by saying it, without typing anything.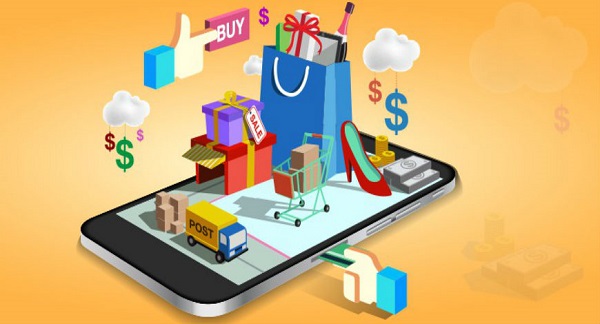 AR and VR
AR and VR tend to be very beneficial for many areas of our everyday life. Google's ARcore is making a big revolution, and the world is expecting a big change in things like sports training and exploration activities, which will be done virtually in the future. AR and VR can also change the educational system a lot, especially in cases like the pandemic situation right now, when schools are forced to close, and everything is done through computers. Concerts are another example. When the technology is advanced enough, they will be done with VR. AR-based apps ideas are now turning into reality and are available in Google Play Store. We haven't seen almost anything from the potential of these technologies.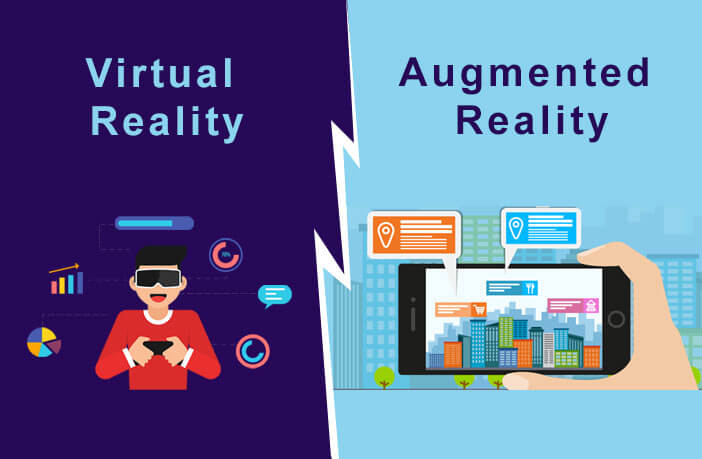 Mobile wallets
In our digital era it is not unpredictable, that mobile wallets exist are expected to improve in the next few years. People now prefer to pay with their phones, not in cash or with a card. It is not hard to see why. The smartphone is scanned in seconds, and it is done.
Some Android smartphones offer Google Pay in-built, but if your phone doesn't have it, there are apps in Google Play Store for this. You install it, enter your card information and start paying through your smartphone. Some older versions of operating systems don't support some of the mobile wallets, so keep that in mind. In general, the performance of mobile wallets is good, and there are expectations, that this is the future of payment.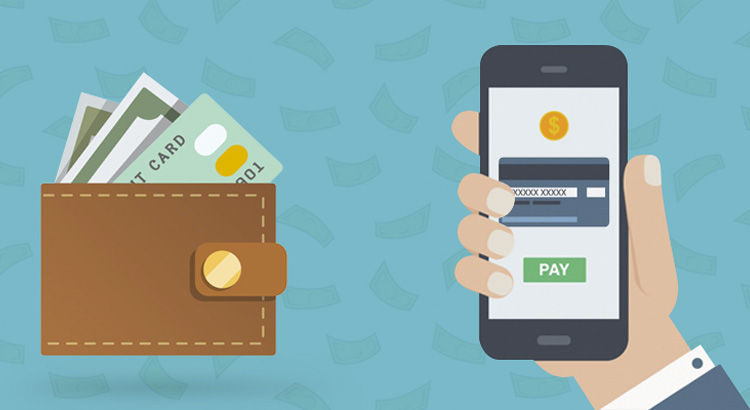 Chatbots
This technology was invented a long time ago, but very few developers and apps use it. In 2021 there will be a change in that area. Huge Android application development is expected. Chatbots will become a standard practice in customer service. They are AI-driven, and their responses are almost like human ones but still can't solve complex situations. This will eventually change soon. The greatest advantage of chatbots is their 24/7 availability and that they save a lot of money, but chatbots need maintenance and are very difficult to create. Examples of advanced chatbots are also present. Duolingo is one of them. You can learn a new language, even practice speaking it, and the bot will correct you when you make a mistake.
Instant apps
Instant apps are a great advantage of Android smartphones. Google Play Store allows you to try certain apps before installing them, and there is going a huge rise in the development of this function. By instant apps there is a size restriction, so you might not see the full version of the app but still have an idea of the application without downloading it. The restrictions may change soon. To try an app, just click "Try now" instead of "Install".
You already know what M-Commerce is. Many of these apps have the option of instant app and around one-third of their data traffic goes through this, so it can be very beneficial for both developers and users.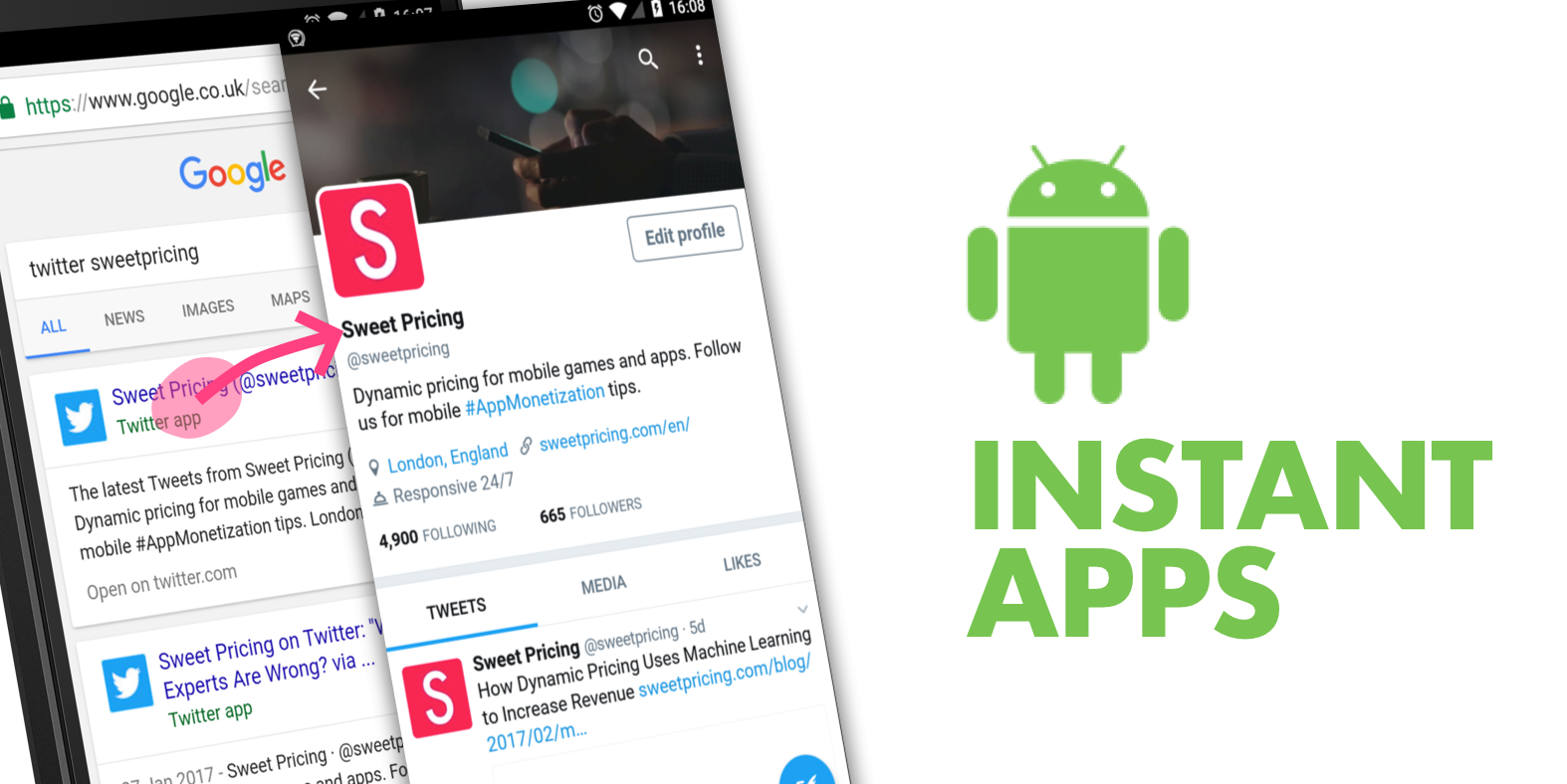 Internet of things
In the 21st century, the Internet can do almost everything. Smart home security systems, wearable health monitors, and autonomous farming equipment are on the list with the things we can do through apps on our smartphones. Android supports many such applications. If you are wondering if the stove is turned off, just check on your phone and even turn it off if needed. It can also be the other way around. For example, start doing the laundry while at work, so it is ready when you get home. Developers are looking further to using this technology in smart homes, self-driving cars, and healthcare. If you want to learn more about IoT click here
Beacon technology 
Beacon technology is the future of shopping. Have you ever wanted to buy in person something you saw online and never found it? This Android-supported app is the solution. It uses Bluetooth Low Energy(BLE) signals, and once you are in a beacon zone, it will show you where the desired product is available, all its specifications, and of course, the price.
This technology can be very useful in the area of healthcare too. With the same method, you can find what you need in no time. When we are talking about health, time is crucial, so such an app can save lives. Hotels and museums are already using this technology and are looking forward to its expansion.
Biometric authentication 
A password being the only way to unlock your smartphone is forgotten in the past. Fingerprint and face recognition are now supported on every Android phone.
Many finance and banking apps are now using biometric authentication to provide better app security to their users. It is very practical and easy to use, because you just look at the screen or touch it, and that's it. Google is working right now on voice recognition for their services, and most of the Android applications support some sort of biometric authentication. For example, to open an app, you need a fingerprint or face recognition, which is also a revolution in child security.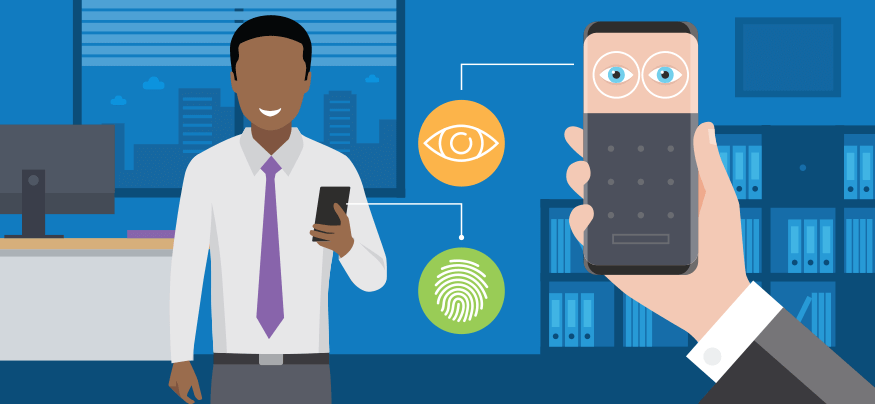 5G
5G can take your smartphone experience on another level because of its capabilities. 3G and 4G had put you limitations to the consumed information. 5G has no such problems. Many Android smartphones already support 5G. The applications run more smoothly, and companies like Google are working on the further use of this technology.
One of the advantages of 5G is the downloading speed. Compared to its predecessor, 4G, it can be 100 times faster. There isn't a need to plan when to download a certain app anymore. You can do it anywhere at any time now. The video quality, especially in 4K, is much improved now, which is again connected to the speed of 5G. In the future, it is expected that wireless healthcare services and driverless vehicle technology will be run with 5G.
Foldable Android smartphones 
Foldable phones are probably the biggest discovery in the smartphone industry in the last few years. It is a game-changer but also a huge challenge for apps developers. The size of the applications must have the ability to change depending on the size of the screen at the moment.
There are several ways of folding the display. Phones like Huawei Mate Xs fold like a book, meanwhile, the more affordable ones like Samsung Galaxy Z Flip use the clamshell technology. They have much in common with the old flip phones with the method of folding and are more practical because when they are folded, the size is not bigger than 4 inches.
The Android foldable smartphones have all the functionalities of the normal smartphones, such as app security and Google Play Store. These smartphones are very potential but still, need to be improved to be something more than a luxury.