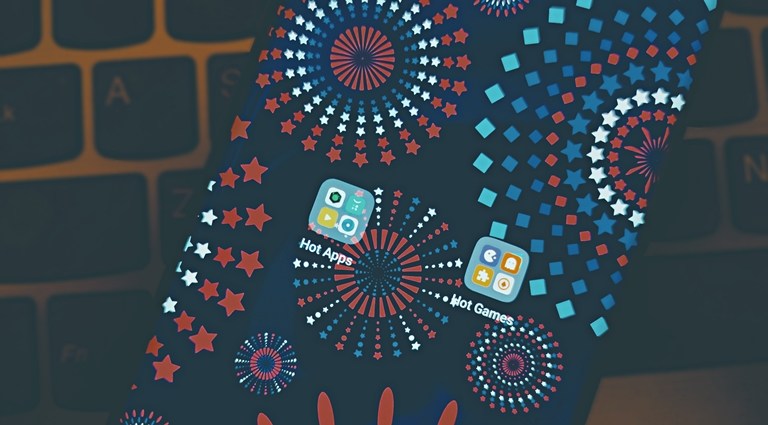 Oppo's ColorOS Hot Apps and Games folders are a place to find new apps. However, by default, it creates folders for hot apps & hot games. Most Chinese OEMs have begun displaying ads and promotions within their apps and services. Placing ads and promoting apps helps smartphone makers reduce the price of their phones. We as consumers do benefit since it's easier to get a great smartphone at a lower price. But all this comes at a cost of the user experience.
If you own an Oppo or Realme smartphone, you might have noticed these apps and games folder appear in the default launcher. These are the apps that are being promoted on the platform. Thus, you might not even need them yet you'll still see the app folders.
Fortunately, you can toggle off ColorOS hot apps and games folders. Turning off the option would get rid of the folders from the default launcher. So if you're interested in removing the promotional folders, check out the guide below. Furthermore, you can check out how to change the performance mode in ColorOS.
Toggle off ColorOS Hot Apps & Games folder
The feature can be turned off via the App Market settings. This is Oppo's own app store where users can find new apps to download on their device running ColorOS. Follow the steps below to toggle off the promotional folders.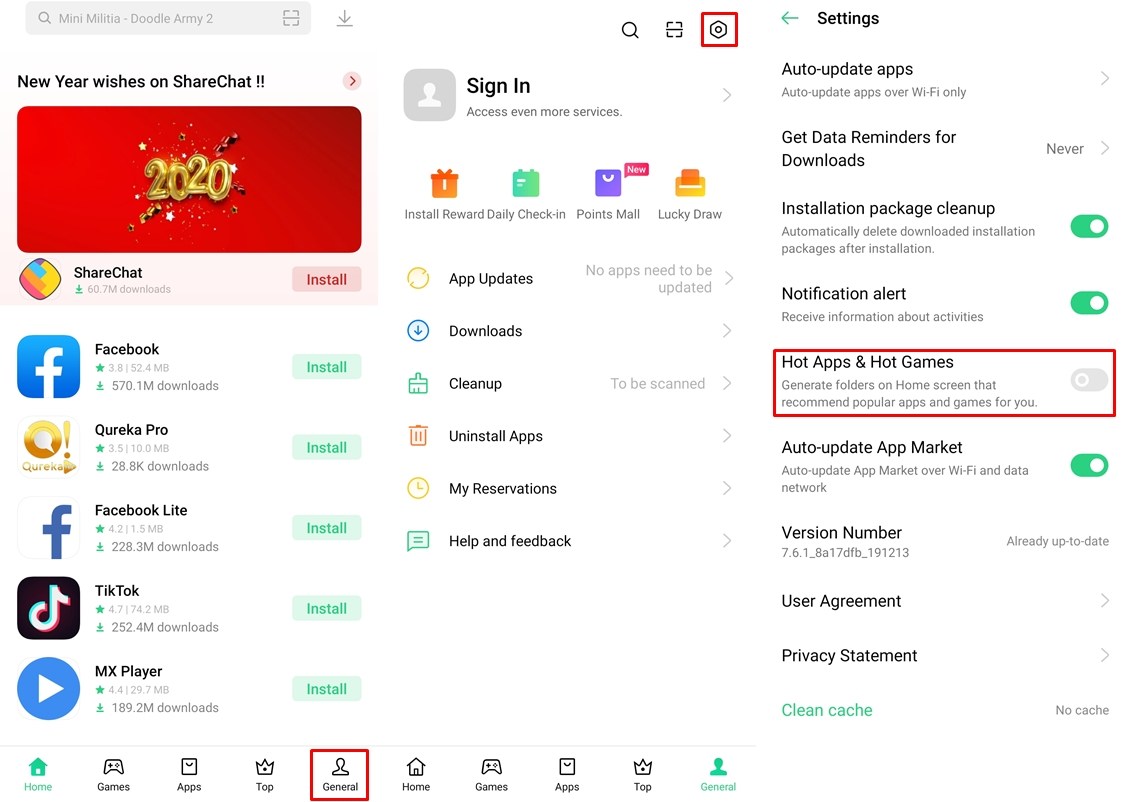 Launch the App Market on your device.
Tap on the General tab located at the bottom right.
Now tap on the Settings icon at the top right of the screen.
Toggle off the Hot Apps & Hot Games option.
Check out: How to Enable OSIE Vision Effect on Realme Devices
After you disable the option, you will no longer be able to see the folders appear on the homescreen. Moreover, doing this will remove the folders from the app drawer too. It wouldn't be fair to completely dismiss the folders right away since some users might benefit by having it. Some app recommendations can actually be helpful for those looking out to discover new apps. Therefore, the feature isn't necessarily all that bad. Hence if you like checking out new apps and games, we'd suggest keeping the ColorOS hot apps and games feature turned on.
Nonetheless, for all those who aren't willing to put up with promotional notifications and banners, turning off the feature is going to be helpful. We're just glad that Oppo has given the option to toggle off the feature. Additionally, you can also stop the App Market from sending notifications. To do this, go to the App Market settings and toggle off the Notification alert option. You will no longer receive notifications with information about activities from App Market.
Read next: How to Boost Network Speed on Realme Devices