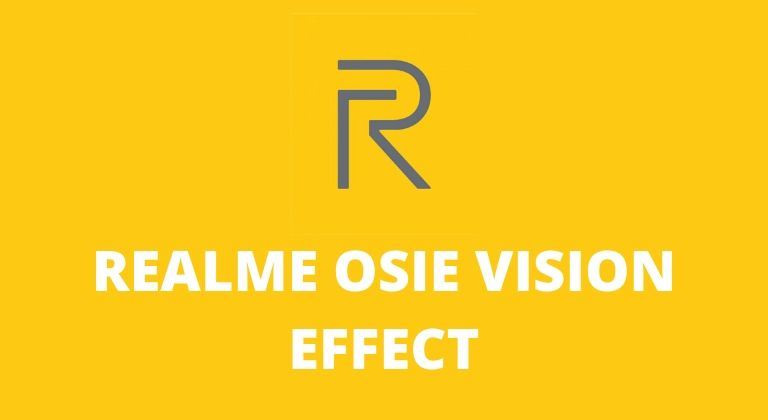 Realme is fairly new to the smartphone market. However, the Oppo sub-brand has already captured a significant market share in countries like India. There are a ton of features in Color OS and today we're going to show you how to enable OSIE Vision Effect on Realme devices. OSIE stands for Object & Semantic Images & Eye-tracking. The feature makes use of Artificial Intelligence to enhance the viewing experience in supported apps.
The OSIE Vision Effect is turned off by default. Thus you would have to enable it manually to have a better viewing experience. Not all Realme devices support the OSIE Vision Effect feature. It is present on the Realme X, Realme XT, and the Realme X2 Pro currently. So if you're interested in checking out the feature, follow the steps below to enable OSIE Vision Effect.
Enable OSIE Vision Effect
Before you enable the feature, it's worth noting that it will increase power consumption on the device. But thankfully the increased power consumption isn't really noticeable.
Open the Settings menu on your Realme device.
Select Display & Brightness and then scroll to the bottom of the list.
Now tap on OSIE Vision Effect and toggle on the feature.
After you enable OSIE Vision Effect, you can also view the supported apps by tapping on Apps That Support OSIE Vision Effect. You should now see a list of apps that support the feature. Additionally, you can also install the apps by tapping on Install beside the app's name.
However, we're still not done. To use the feature you will have to enable the Smart Sidebar function as well. To do that, head over to Settings > Convenience Aid > Smart Sidebar. Toggle on Smart Sidebar. There's also an option to use the Smart Sidebar only in landscape mode. But if you want to use it in portrait mode, toggle off the 'landscape only' mode.
Check out: How To Enable Dark Mode on Realme X2 Pro
How to use the feature
Now that you've enabled the OSIE Vision Effect feature, follow the steps below to use it in supported apps.
Open the Smart Sidebar by swiping in from the right side of the screen in portrait mode or from the top (notch area) of the screen in landscape mode.
Now tap on Add and then add OSIE Vision Effect from the Quick Tools section. Then tap on Done.
Launch the supported app such as TikTok or Prime Video.
Open the Smart Sidebar and then tap on the OSIE Vision Effect option to enable the feature.
If you try to use the feature in apps that aren't supported, it would simply show a pop up saying The current interface isn't supported. Moreover, OSIE Vision Effect isn't a replacement to HDR or HDR+ content. But the feature does help improve the saturation and other aspects in supported apps.
Read next: Mute Friends in Discord on Android for a Fixed Time