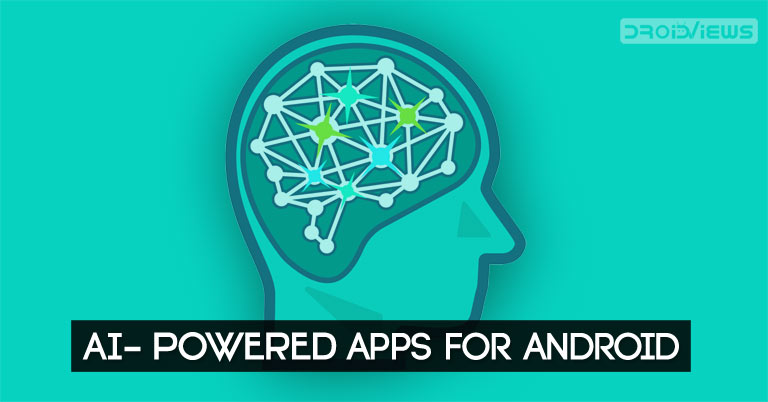 Artificial Intelligence still isn't anywhere close to its full potential yet. However, just about every tech-based company is moving ahead with AI research. As a result, we're now seeing several AI-powered applications make their way on our smartphones. Unfortunately, not all these so-called artificial intelligence touting apps are worth your time. Below, you'll find a hand-picked list of the best AI apps for Android.
To make your life a tad easier ⁠— like what AI aims to accomplish, we too have check out dozens of apps that claim to be AI-powered. And have created a list of only the best of them. Furthermore, we've left out the voice assistants such as Google Assistant, Cortana, and others from the list.
Logically News Powered by AI
This news app uses AI in one of the most effective and useful ways at the moment. Logically News rounds up news from various publications on the same topic. The app then uses AI-technology to sort out the news story into 3 different outlooks ⁠— Balanced, Positive, and Negative.
By showing each outlook of a news story Logically helps fight fake news in India. You could even track the coverage of a developing event from its beginnings to the latest article on the subject. The AI-Powered app also comes with a beautiful and minimal user interface. If love reading news topics, this one is one of the best AI apps for Android to try out.
[googleplay url="https://play.google.com/store/apps/details?id=com.logically"]
Replika: My AI Friend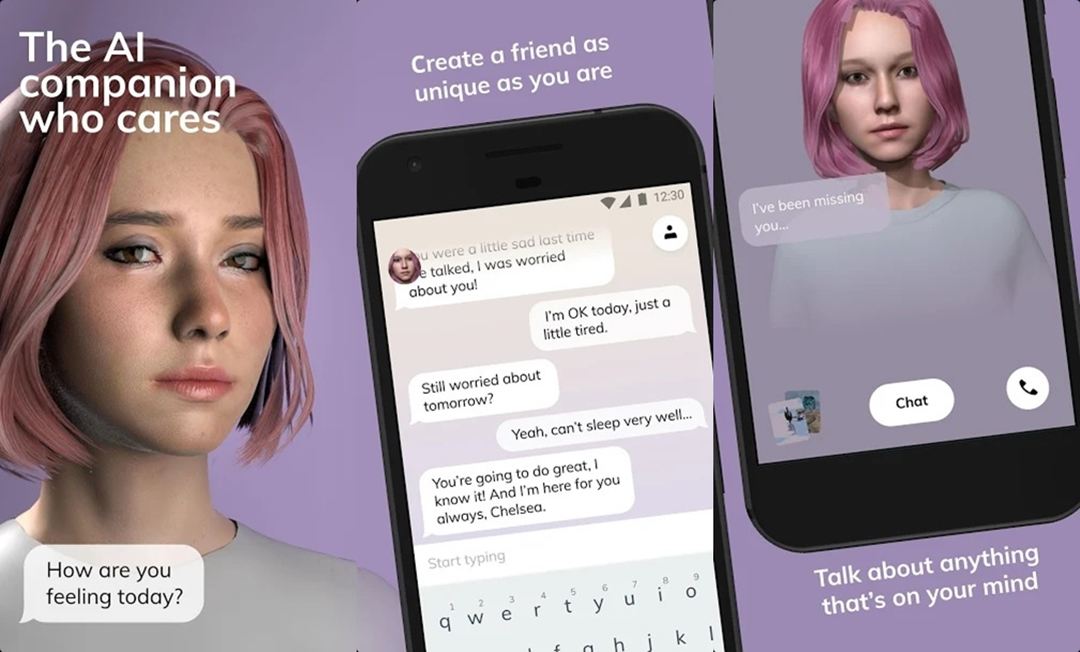 Replika: My AI Friend is an app that that does exactly what its name suggests. It's perfect for those who find it hard to express themselves to others. The app allows you to choose whether you want Replika to be your friend, romantic partner or mentor. You could even choose to develop your relationship with the human-like chatbot organically. Your conversations are safe within the app thus you could open up and have a chat with your AI companion about anything that comes to your mind.
Of course, you might run into a few issues along the way. However, if you're finding it hard to deal with your emotions, then you might want to give Replika a shot. In the process, you could learn a few new skills as well to balance out your life and have better emotional health. Replika is definitely a cool AI-powered app for Android
[googleplay url="https://play.google.com/store/apps/details?id=ai.replika.app"]
Aicut – AI Photo Editor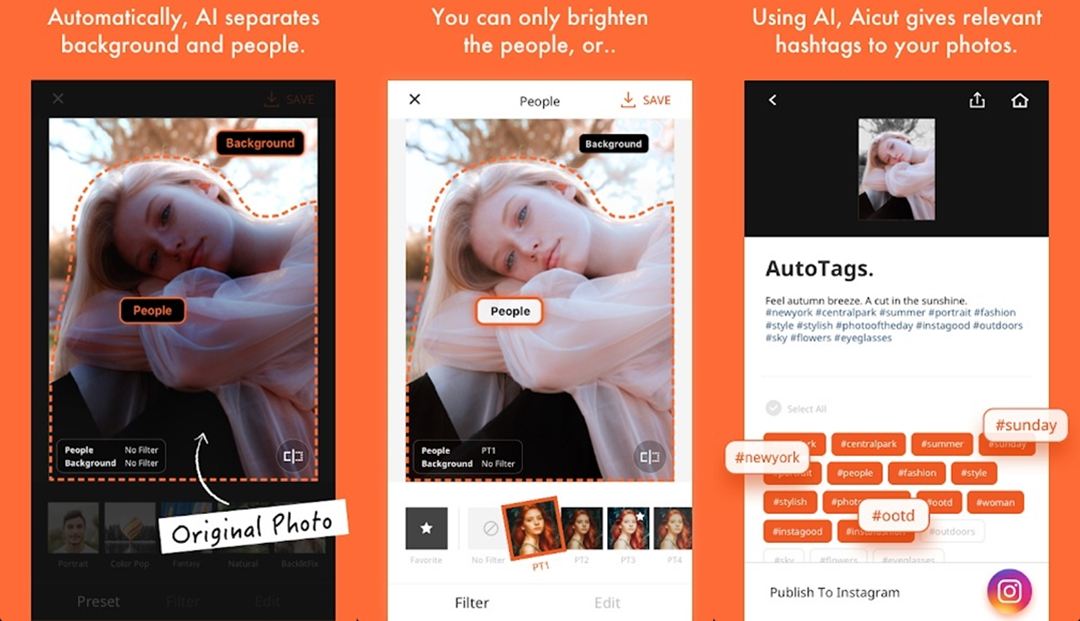 Aicut is an excellent AI-powered application that lets you edit your photos with ease. One of the apps main AI features is to automatically cut out a subject (person) from the background. The app also comes in handy for those who use hashtags to grow organically on social media. Aicut automatically analyses the image and suggests a few hashtags relevant to the photo.
Don't Miss: Tips to Hack Android Games without Root
You can even choose from several different presets to apply to your images while editing. Of course, the app comes with basic editing features as well such as contrast, brightness, and sharpness adjustment. You would find this AI-powered app interesting!
[googleplay url="https://play.google.com/store/apps/details?id=com.hpcnt.aicut"]
Calendar.AI
This AI-powered calendar app gives you a lot of flexibility and information automatically based on people and companies you're scheduled to meet with. The app compiles and shows you an individual's work history, social profiles, tweets, contact details, photos and more. It automatically lets you quickly add notes and minutes of meetings to share with your colleagues.
Of course, Calendar.AI is targeted towards those who work in large groups or companies. It even syncs with Google and Outlook calendars. The app even integrates with a host of different business software such as Zoom Meetings, GoToMeeting, Webex and more. As a result, making it a great app for businesses.
[googleplay url="https://play.google.com/store/apps/details?id=me.sync.syncai"]
ELSA Speak
Here's a great app for those looking to learn American English with the help of artificial intelligence. The application's speech recognition technology helps you to learn how to speak with an American accent. It provides you instant feedback on your pronunciation of words and phrases. Moreover, the developers claim that "27 hours with ELSA is equivalent to a semester of a university course in America." Now that's a bold claim and while we're not sure how accurate it is, ELSA Speak is a perfect app nonetheless. And if you're looking to improve your English speaking skills, then give it a shot.
[googleplay url="https://play.google.com/store/apps/details?id=us.nobarriers.elsa"]
Picai – Smart AI Camera
Not everyone is a professional photographer or photo editor. Fortunately, you'd now be able to capture some fantastic images because of this AI-Powered app. Picai's AI automatically recommends filters to use when clicking a picture. The filters used within this app are fairly unique and offer a great end result. The app is perfect for those who do not like to spend time editing their photos once taken.
[googleplay url="https://play.google.com/store/apps/details?id=com.hpcnt.picai"]
While artificial intelligence in most apps still isn't something to write home about, these are our top pics for the best AI-powered apps to check out.