90fps and 120fps games are best played on smartphones that have a 90Hz or 120Hz display. When Razer first introduced their gaming smartphone with a 120Hz display, it was a first for a smartphone. Since then, we've seen a few gaming smartphones with screens supporting high refresh rates. The OnePlus 7 Pro, however, was the first mainstream smartphone to sport a 90Hz panel. Now, it seems the 90Hz display might be the norm going forward. As such, more and more games are expected to support the high frame rates on Android. Right now though, these are the best high fps Android games you can play with support for at least 90 fps or even 120 fps (frames per second).
If you have been looking for 90fps games or 120fps games for Android, check out our hand-picked list of the 5 best high FPS Android games below. These games give an amazing experience on smartphones with 90hz or 12hz display. While such games are very heavy in size, there are some great Zero MB games that don't cost you any data consumption.
1. Alto's Odyssey
[googleplay url="https://play.google.com/store/apps/details?id=com.noodlecake.altosodyssey"]
If you're someone who is genuinely interested in gaming on your phone, you've more than likely heard this name somewhere. Pick up any list of best games and as long as the game falls into the category of games being picked, it will always be on that list. I reviewed Alto's Odyssey game when it first came out and I had nothing but good things to say. A year since its introduction, the game continues to be one of the best high FPS games out right now. Since then we've also included it in a few game lists of our own. The game's plus points, other than that it's fun, are the aesthetics and visuals. The cool animations, weather effects, and the excellent level of polish are even more amplified with 90fps.
2. Final Fantasy XV Pocket Edition
[googleplay url="https://play.google.com/store/apps/details?id=com.square_enix.android_google.ffxvpe"]
If you're not already into the Final Fantasy games, Final Fantasy XV Pocket Edition might just be what ropes you in. It is one of the best 90fps games to try as of now. It's a premium RPG inspired by the titles already available on PCs and Consoles. Unlike traditional mobile ports of PC games though, Final Fantasy does a much better job at being a mobile port. Pocket edition is not just in the name for namesake either. It is literally Final Fantasy XV Pocket Edition.
The game has a few in-app purchases though playing it is free. If you are into RPG Android games there's nothing better which you can play at 90fps at the moment.
3. Vainglory
[googleplay url="https://play.google.com/store/apps/details?id=com.superevilmegacorp.game"]
Vainglory is the most popular MOBA on mobile right now and for good reason. The game is available both on Android and iOS. It has a professional eSports community, a solid following on Twitch and other streaming platforms. Obviously, because there is also a huge number of players. the game features 3-on-3 combat and 30-minute matches. The length of matches sort of hinder the portability aspect but there's a Battle Royale mode as well centered on shorter 7-10 minute matches.
Online Android multiplayer games like these are where high FPS give you an actual advantage over other players with normal 60Hz screens. It'd have been a shame if Vainglory didn't support higher refresh rates, but fortunately, it does and it's one of the very best games to do so. Vainglory is definitely one of the best high FPS Android games available at the Play Store.
4. ShadowGun Legends
[googleplay url="https://play.google.com/store/apps/details?id=com.madfingergames.legends"]
Shadowgun Legends is another Android game where high FPS presents you with a slight advantage. It only helps recommend this game that it is almost epic, as long as you are into first-person shooters. If you're unfamiliar with the series, the story revolves around a group of mercenaries called Shadowguns. Their job is to hunt down and kill aliens called "The Torment".
Their place of origin and their reason for being on earth is unknown. That's not exactly important either because this is not Halo or Mass Effect. The story is of little importance here. There are no cutscenes or anything else that tries to present the story to you in a meaningful way either. It's just an Android game of gunfights after gunfights which at a high fps is even more enjoyable. If you want to enjoy a great 90hz action game, try this for sure.
5. Oddmar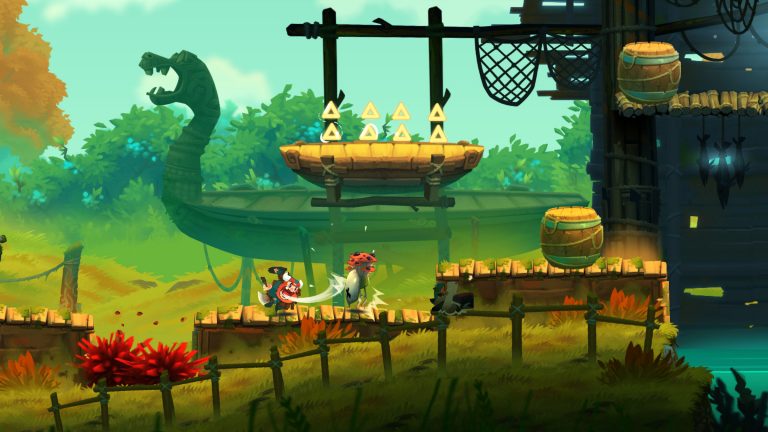 [googleplay url="https://play.google.com/store/apps/details?id=com.mobge.Oddmar"]
Oddmar, like Alto's Odyssey, is a gorgeous game from the developers of Leo's Fortune, another beautiful game. This is not a successor but still a very similar game, except it's more fleshed out. The controls are incredibly well designed and you can even play with a controller. The game is free to play but only as far as the first chapter. If you decide you like it, you'll have to make a one-time purchase to play the full game. It's a thrilling high FPS Android game.
Here ends our list of 90Hz games and 120Hz games. The above-mentioned games are the best high FPS games offering 90fps and 120fps gaming on your Android phone.