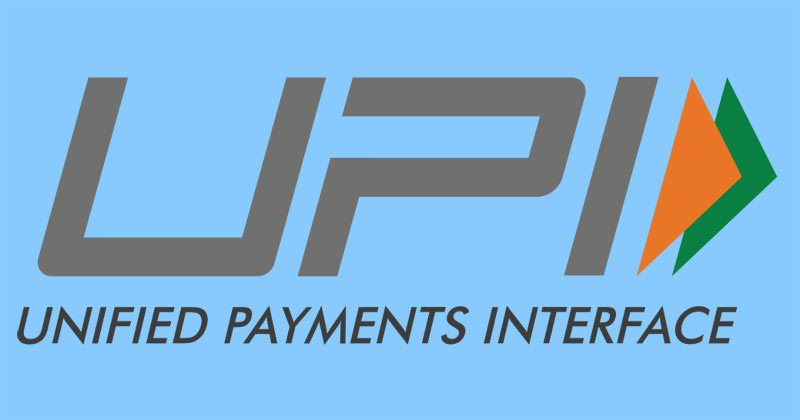 Thanks to UPI android apps, many people don't have to go through the hassle of logging into internet banking for sending or receiving payments. These UPI enabled applications for android makes the money management process easier. To make India digitalized in every way possible, the Digital India Movement introduces UPI services. Now, various online platforms accept UPI payments for almost all services, such as hotel booking, railway ticket booking, flight ticket booking, etc. In the same vein after demonetization, India wanted to go more cashless in terms of monetary transactions. And there came Android UPI apps, making it easier for the people to make money transactions with just a click on their phone. Yes, you read it right, you don't have to carry a bunch of cash all the time. All you require is your Android smartphone.
UPI stands for Unified Payments Interface, it is a real-time payment system. The National Payments Corporation of India (NPCI) developed the UPI payment system. NPCI is a web-based platform that helps make inter-bank transactions happen instantly. However, you can find a variety of Android UPI apps on the internet. It might be difficult for you to choose amongst the best. So, today we will see some of the best UPI apps for Android.
Why should you use Android UPI?
Just after demonetization, e-wallets were dominating over the market. The UPI system, however, managed to beat the e-wallets and took the motive behind demonetization to a whole new level. Well, this is all because the Android UPI applications are much easier to use providing peer-to-peer transactions. Another good thing is, it doesn't require any KYC. You can make transactions just like any other internet banking transactions. Above all, the Android UPI apps allow you to send or receive money easily. They also perform well in terms of security providing good privacy to all your data. Nowadays with the advancement in the UPI system, you can also make international transactions seamlessly.
List of Best Android UPI Apps 2020
UPI apps are certainly a must if you want to make digital payments. They are fast, secure and make the money management process much easier. Here are some great UPI apps which you can install on your smartphone.
GooglePay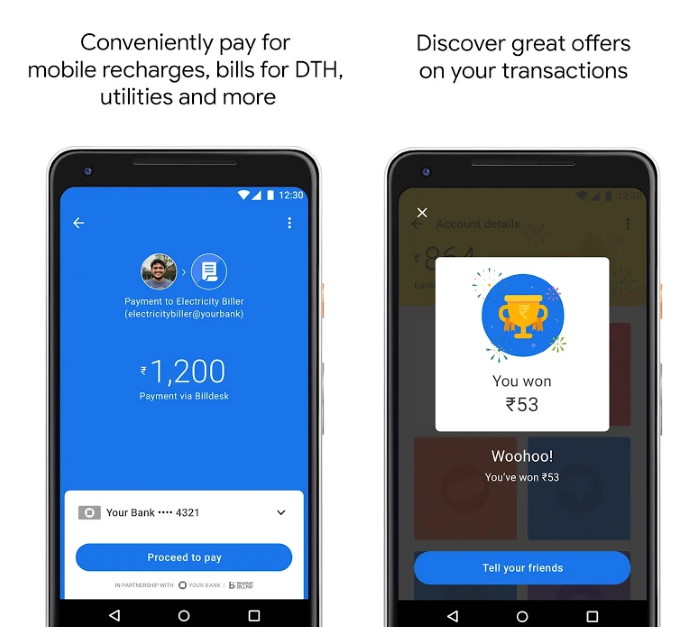 Google Pay formerly known as the Tez app is one of the best Android UPI apps. This Android UPI application comes with an easy User Interface and a bunch of fun features. You can send or request money from your friends with just a few clicks. Money transactions can take place directly between two bank accounts. It is the only app that has introduced the proximity feature. When it comes to security, Google Pay again provides you with the best security features available. One of the best things about this app is it offers rewards on your transactions. It has a good rating of 4.4 on the Google Play Store.
[googleplay url="https://play.google.com/store/apps/details?id=com.google.android.apps.walletnfcrel"]
PhonePe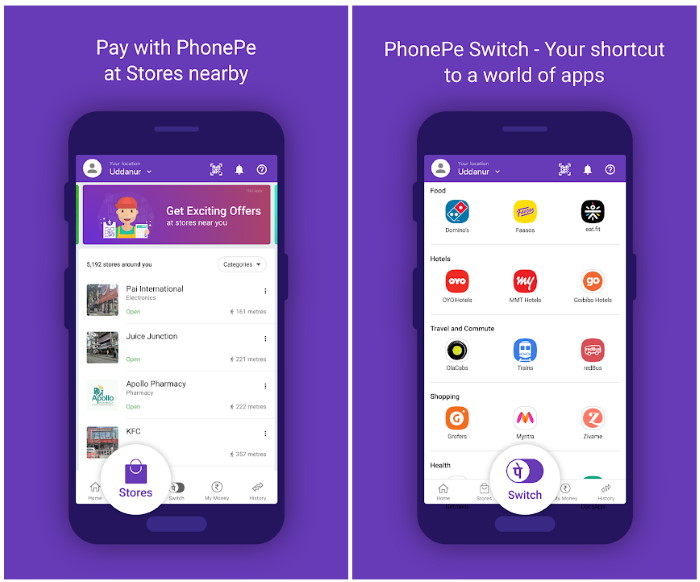 The PhonePe app is another very popular UPI app. This app was developed in 2016 and is based in Bangalore. Phonepe allows you to transact small and huge amounts up to 1 Lakhs in a single transaction. You can transfer money to others, pay electricity bills, mobile bills, postpaid landline, etc. Phonepe also allows you to make your transactions much easier by linking your Phonepe wallet to other popular wallets. It is well known for providing cashback and also lets you split bills which can be useful when you are in a group. It has a rating of 4.5 on the Google Play Store.
[googleplay url="https://play.google.com/store/apps/details?id=com.phonepe.app"]
Paytm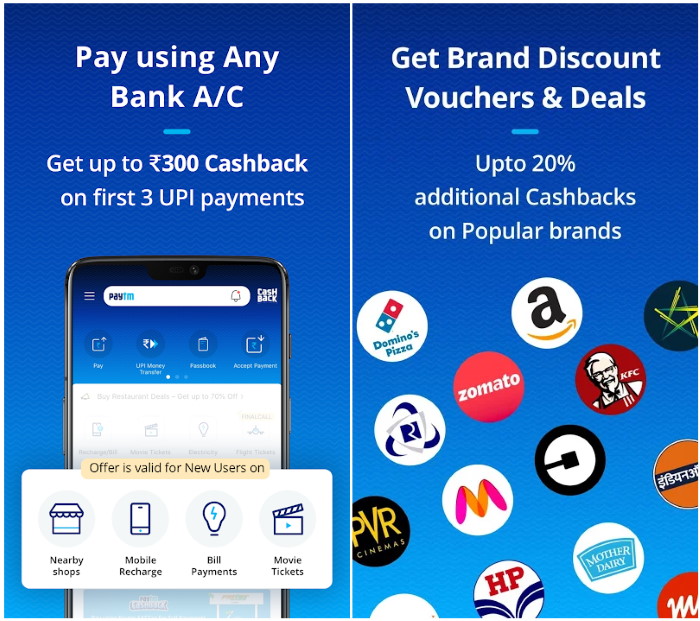 Paytm is another popular digital wallet service provider. They have even launched a Paytm Payments Bank for UPI transactions. Most importantly, it is accepted in most parts of the country. Paytm had also introduced their physical debit card which is linked to the Rupay debit card. However, you firstly need to complete your KYC to make use of its features. It is also the best UPI app in terms of providing cashback offers. You can easily pay for electricity bills, water & gas bills, movie tickets and many more.
[googleplay url="https://play.google.com/store/apps/details?id=net.one97.paytm"]
Bhim UPI App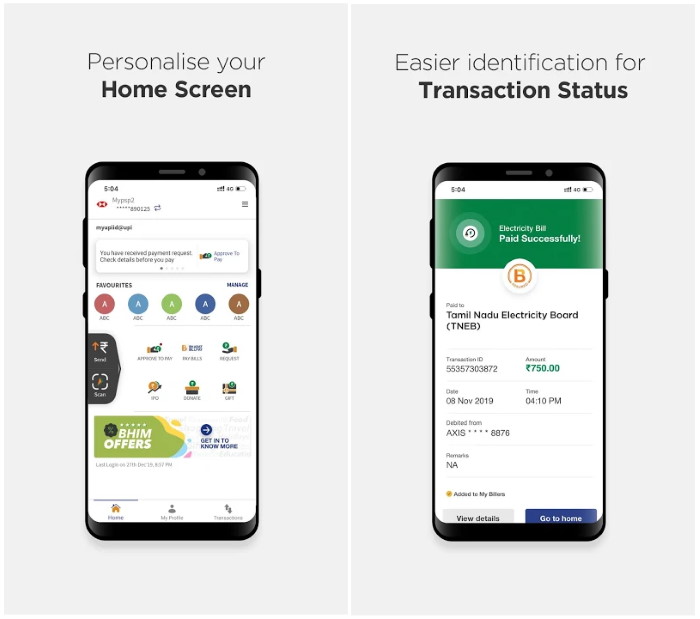 BHIM stands for Bharat Interface for Money developed by the National Payments Corporation of India (NPCI). This app has developed as an initiative to make India truly cashless. It is among one of the most secured UPI apps available in the market. Unlike other Android UPI apps, BHIM UPI also provides you with several features like money transfer, splitting bills, changing UPI PINs, etc.
Also read: Best WhatsApp Sticker Makers for Android
It also has a single click money transfer option. You can also set payment reminders. Moreover, this UPI app is promoted by the government, which adds another reason for users to trust this service. It comes with a clean interface and is quite easy to use.
[googleplay url="https://play.google.com/store/apps/details?id=in.org.npci.upiapp"]
Freecharge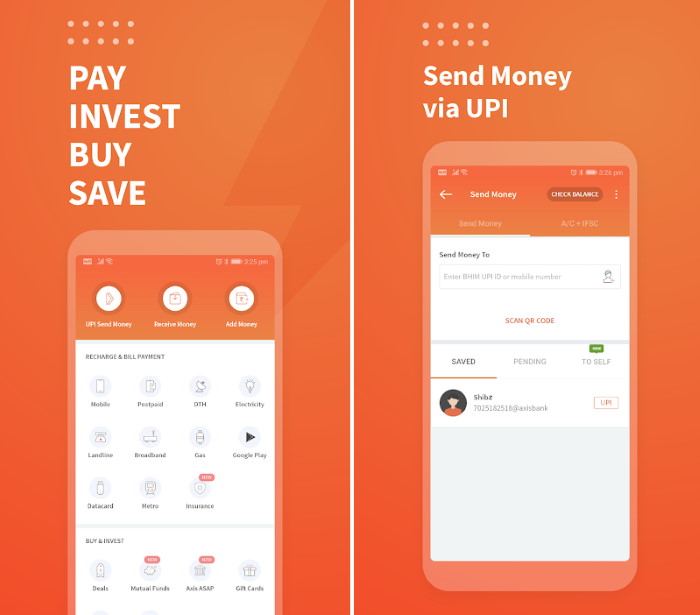 Freecharge is the last Android UPI app on our list today. This app is quite popular for providing amazing deals on completing transactions. It has an impressive rating if compared to other UPI apps. You can create a UPI Id and complete your payments using the UPI code. The User Interface is very simple and also easy to understand and use. You can use this for shopping, booking tickets, etc and also offers various discounts and cashback. Besides this, Freecharge also allows you to make investments with SIPs and mutual funds.
[googleplay url="https://play.google.com/store/apps/details?id=com.freecharge.android"]
Conclusion
The only thing you need to take care of is your phone. As all these UPI apps are mobile-based platforms, it becomes important for you to apply proper security to your phone. In case you lose your phone, you simply have to block the number so that no one else can operate your UPI account registered with the particular number. Lock your smartphone with a strong password or PIN and also remember not to share your UPI PIN.
Read Next: 10 Best Customization Apps for Android