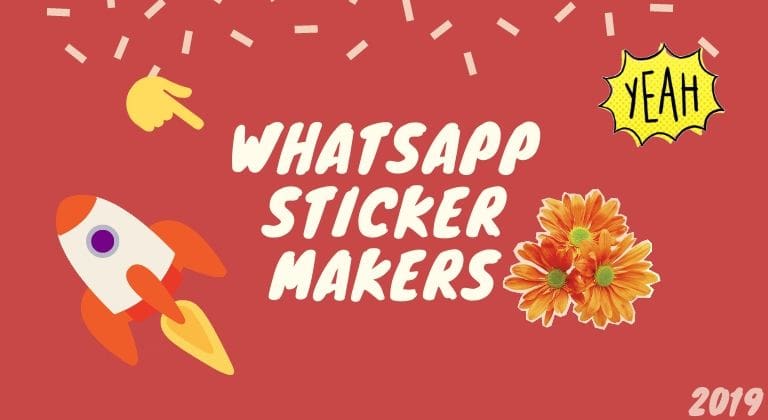 WhatsApp is one of the most popular instant messaging platforms in the world. Now owned by Facebook, the app is receiving updates regularly and we're seeing a few interesting features being added. Last year, WhatsApp introduced the WhatsApp Stickers feature. And along with that, we've got a bunch of cool WhatsApp Sticker Makers to create or own custom stickers.
Most sticker makers currently available on the Google Play Store don't really have much to offer. Therefore, to make picking a sticker maker app easier for you, we've tried and tested dozens of sticker makers. If this is your first time creating a sticker pack for WhatsApp, then check out the way to create custom WhatsApp stickers on Android.
Here are our top picks for the best WhatsApp Sticker Makers on Android.
Sticker.ly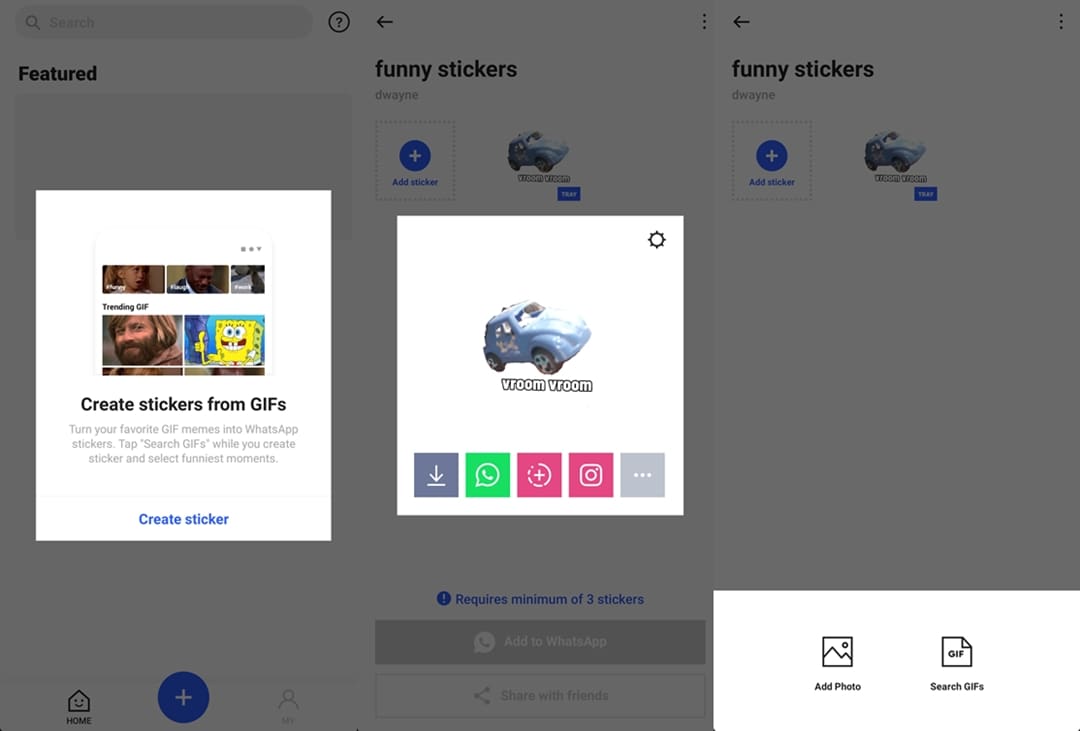 This sticker marker app is arguably the best sticker creator on the list. Sticker.ly has a bunch of pre-made stickers and lets you create your own. The app comes with an "Auto cut technology" that allows you to seamlessly remove the background from a subject. It is incredibly useful when you're trying to create stickers from random images. Of course, you also have the option to add different fonts to the sticker.
The app also lets you share your custom sticker packs with other users. However, you can choose to keep your stickers private too. There's an option to search for GIFs via Tenor as well. You could then convert these GIFs to stickers within the app.
[googleplay url="https://play.google.com/store/apps/details?id=com.snowcorp.stickerly.android"]
Wemoji – WhatsApp Sticker Maker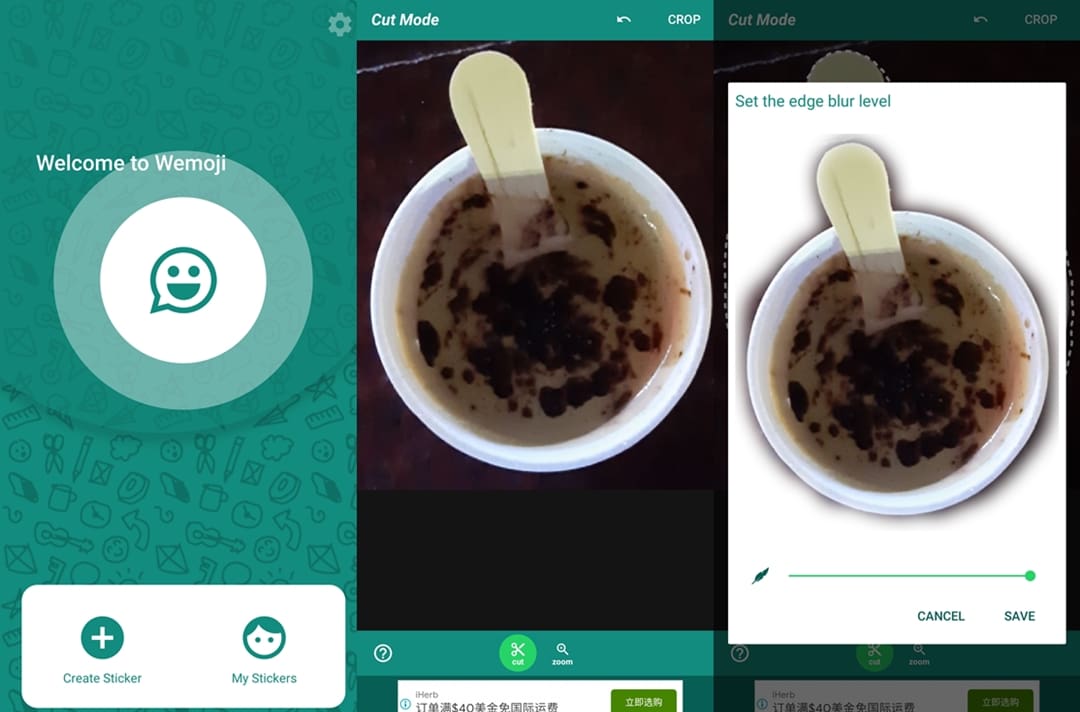 Wemoji is an excellent app to create stickers. The app allows you to create cutouts from your own images in the Gallery. You can select from a bunch of cool fonts to add to your sticker and change the font size too. For those of you who love sharing emojis, you can add those to your custom sticker as well. The overall user experience is decent and could has room for improvement. However, Wemoji is great at what it is aimed to accomplish.
[googleplay url="https://play.google.com/store/apps/details?id=com.picmax.wemoji"]
Sticker Studio
Sticker Studio lets you create up to 10 custom sticker packs with a maximum of 30 stickers per pack. You can use images from your gallery and add text to these stickers. What's even more interesting is that you can use a few fixed shapes such as a heart shape to cut out your image. This gives you the freedom to create a bunch of unique stickers.
[googleplay url="https://play.google.com/store/apps/details?id=stickermaker.android.stickermaker"]
Sticker Maker
Sticker Maker offers a straightforward and easy way to create cool custom WhatsApp stickers. Simply pick the image you want to convert to a sticker. Cut out the subject and custom text or sticker decorations to the image. You can resize the decoration stickers and the text. Sticker Maker also gives you the option to use the brush tool to create your own drawings which can be added to the sticker.
[googleplay url="https://play.google.com/store/apps/details?id=com.stickify.stickermaker"]
Texticker
Texticker is the most unique or rather takes a different approach to making WhatsApp stickers. As the name hints, you can create custom text stickers. The app makes creating custom stickers extremely easy. All you have to do is type the word or phrase to convert it into a sticker. Texticker would automatically generate multiple different sticker versions of the text. Therefore, you can choose the sticker style based on your own preference. Another excellent feature is that you can tryout Texticker via Google Play Store Instant.
[googleplay url="https://play.google.com/store/apps/details?id=com.codendot.texticker"]
Sticker Make for WhatsApp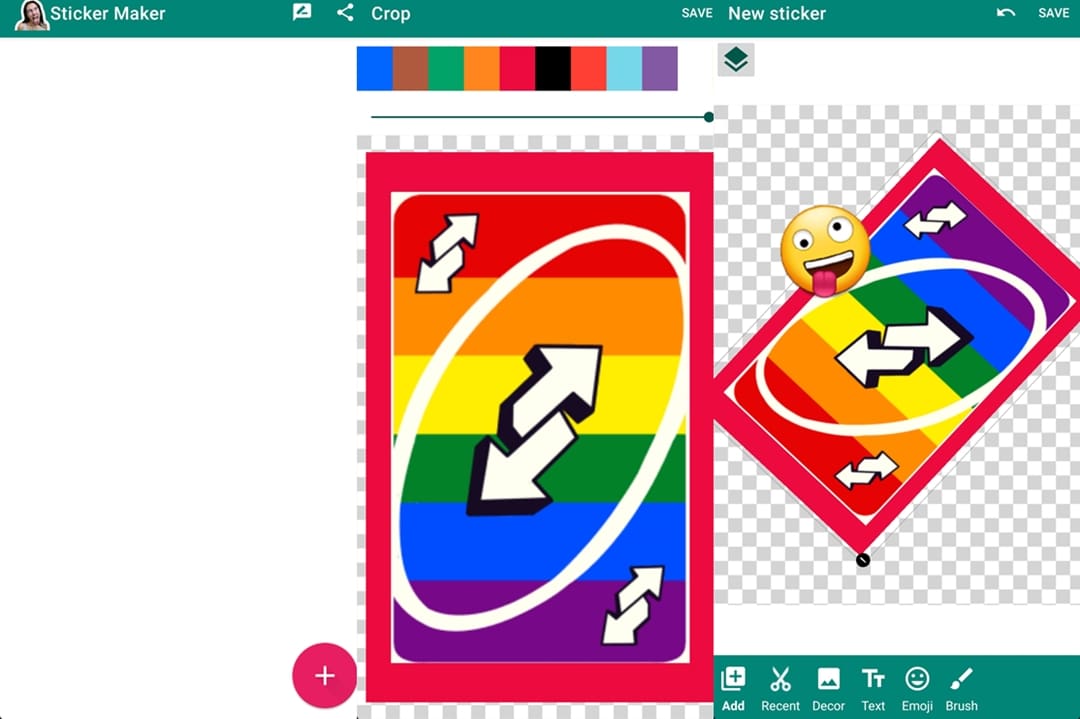 Here's another cool WhatsApp sticker maker to check out. While the name might not be catchy, this app also allows you to create cool stickers with custom fonts. You can also use emoji characters in your stickers. Like 'Sticker.ly', you can use the automatic background removal tool to cut out the background from the subject. Although, you can manually perform the same task too. The app supports jpg, webp, and png images.
[googleplay url="https://play.google.com/store/apps/details?id=stickerwhatsapp.com.stickers"]
Well, these are our top 6 WhatsApp sticker makers currently available. However, if you're willing to put in more time, then there are other photo editors in which you could make your own stickers. Apps such as PicsArt are a lot more versatile and feature-rich. However, you would need to transfer the png files to any one of these apps to make your custom sticker pack.
Nonetheless, whichever route you choose to go, any of these 6 sticker pack makers will satisfy your needs. Once you're done creating your stickers, you can check out How to Send WhatsApp Stickers on Android, if you aren't familiar with the process.
Read Next: How to Add Telegram Stickers to WhatsApp