WhatsApp has finally added the much-awaited Stickers feature to its application on Android. After the latest update to WhatsApp, you can now send stickers in WhatsApp. WhatsApp Stickers are currently only available on WhatsApp v2.18.329. However, this update is only available for Android users whereas iOS users will have to wait a bit longer. Here's how to send WhatsApp Stickers in WhatsApp for Android.
Stickers have been around in messaging apps on Android since I remember using them. Hike, Viber, WeChat, name any and they have had most features that WhatsApp never had for ages. For reasons, WhatsApp was the one to gain more than a billion users though. The popular messaging app has since then been adding several of those features that have been present on competing for messaging platforms. This includes voice and video calls, the ability to send documents, etc. Now, in a blog post, WhatsApp has announced that stickers will be coming to iOS and Android in the coming weeks, though some users are reporting that the new update already brings the functionality.
WhatsApp stickers
Stickers are definitely a cool addition if you've been used to them on other platforms such as Hike, another popular messaging app in India. I remember having sticker wars with friends until Hike went down the pipe. Perhaps we can have those on WhatsApp but it is too early for that yet. Right now, the number of stickers is pretty low in comparison. But we can expect that to grow considerably pretty soon given the number of users WhatsApp has, especially in India. This is because a third-party sticker pack support has also been added to the app. This will allow designers and developers from around the world to create their own sticker packs.
"To do this, we've included a set of APIs and interfaces that allow you to build sticker apps that add stickers to WhatsApp on Android or iOS. You can publish your sticker app like any other app to the Google Play Store or Apple App Store, and users who download and install your app will be able to start sending those stickers right from within WhatsApp," the blog post says. Android users will need to download the version 2.18.329 of WhatsApp whilst iPhone users will have to update to version 2.18.100 of the app. The update may not be available for everyone right away.
Downloads WhatsApp beta v2.18.329
Don't miss: Create Your Own Custom WhatsApp Stickers
Steps to send WhatsApp Stickers on Android
Download the WhatsApp beta v2.18.329 apk file from the Downloads section above. Install it to your device and then open the application.
Now, go to the Emoji section by clicking on the Smiley icon. For your ease, we have highlighted it in the below screenshot.
After that, go to the third option in the Emoji section as marked below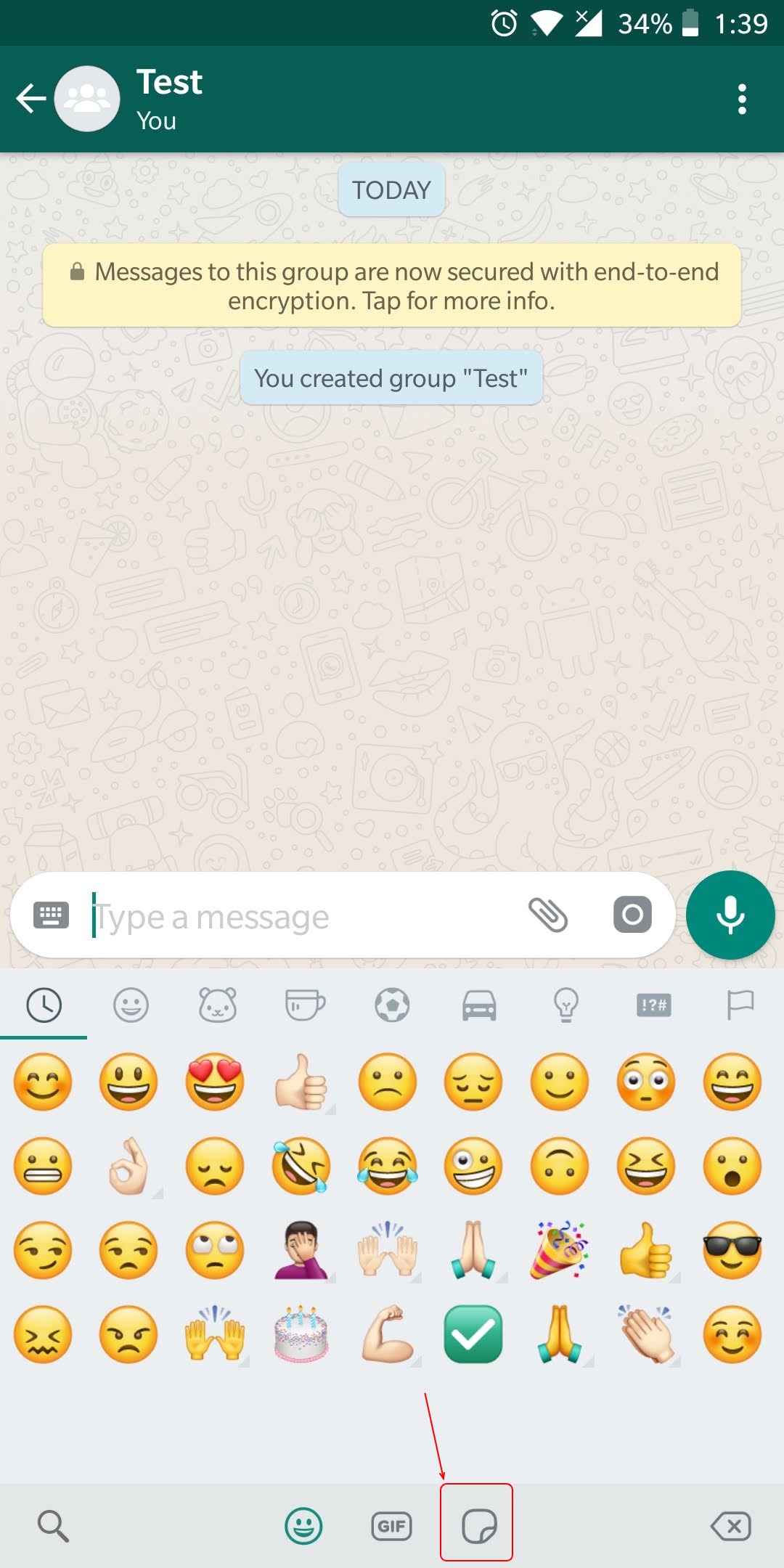 Now, you will see all the Stickers that you have by default inside your application.
If you want more Stickers, you have to click on the + icon at the right of this section which can be seen from below.
This will open the Stickers store and you can download any Sticker pack from the 12 available Sticker packs available by default.
To get more Sticker packs, you have to scroll at the end. Here, you will find the link to get more Sticker packs from the Play Store.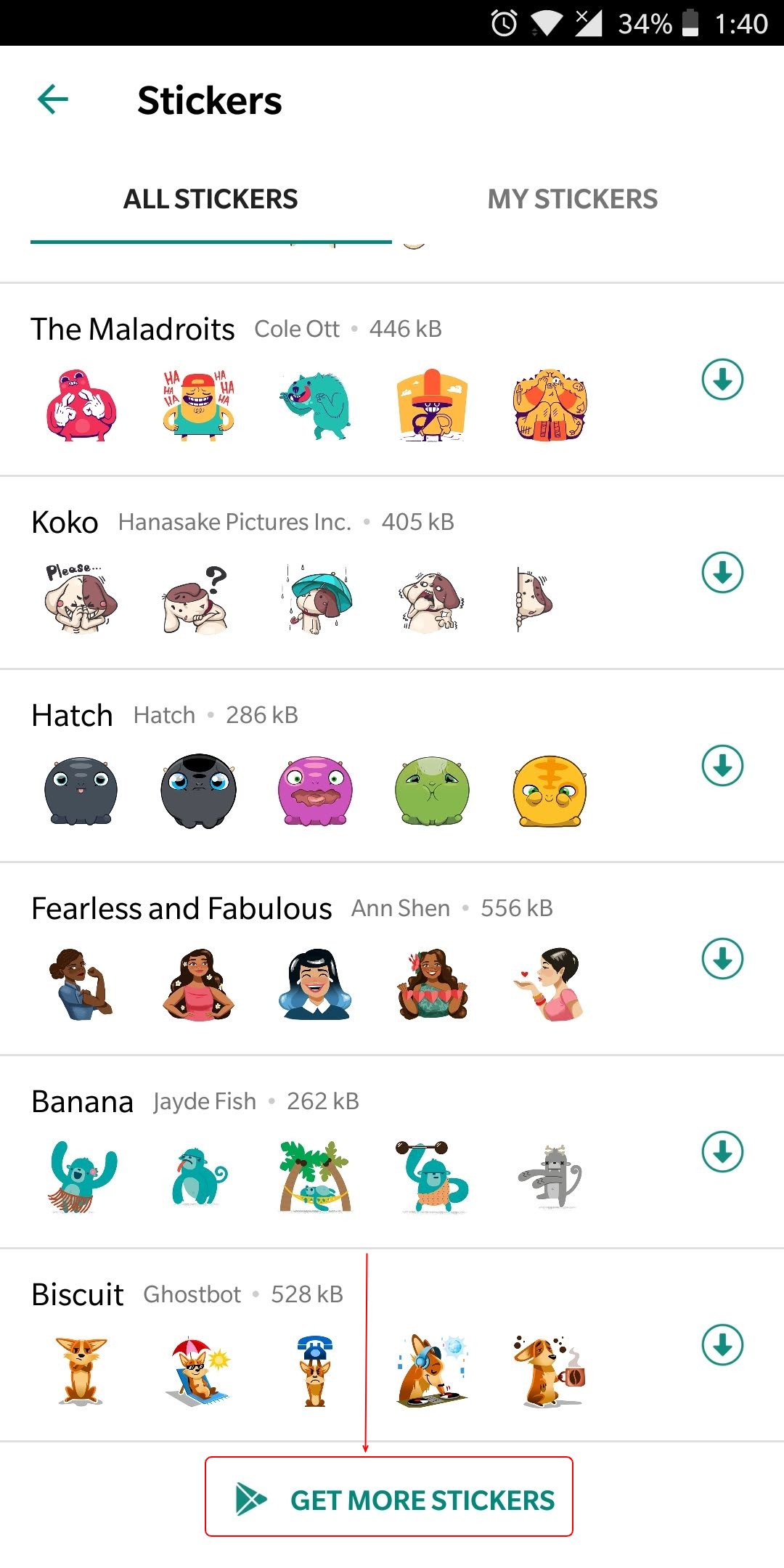 Also, you can directly get the Sticker packs from the Play Store. Just type "whatsapp stickers" in the search field on Google Play Store as seen below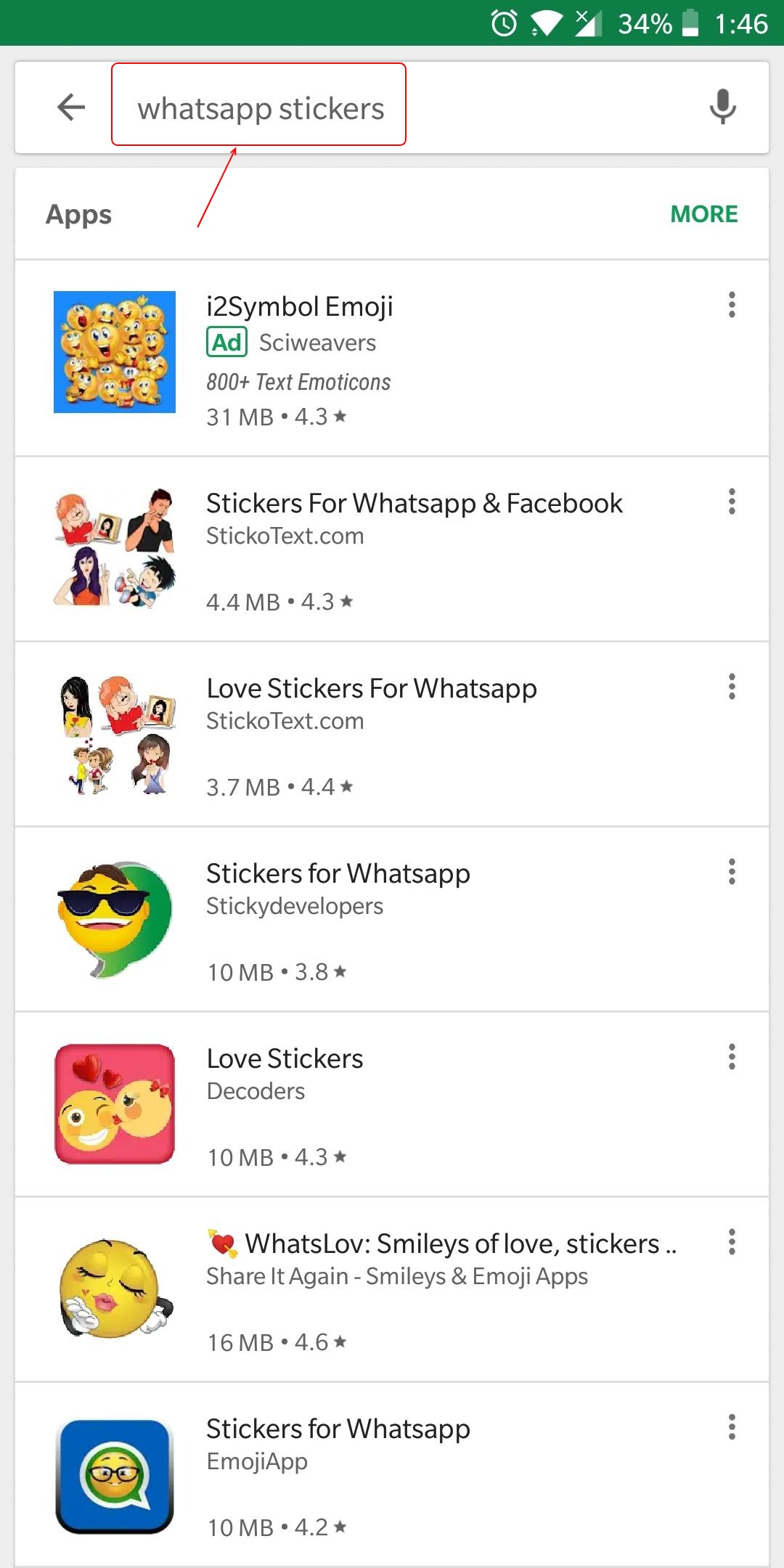 That's it, you can now send WhatsApp Stickers inside personal or group chats to your friends and family as seen below.
So, this was how you can send WhatsApp stickers on an Android device, This tips described above will also work for iOS devices.
Read next: Hide WhatsApp Media from Gallery on Android