Web Browsers for Android
Just a few days ago, we reviewed the Monument Browser app which is really a great web browser for privacy lovers. Today, we'll
There was a time when I hoped there were more options when it came to browsers. First, I wanted an alternative to Internet Explorer on
Do you care about privacy? In the wake of recent personal data leaks from various social platforms, privacy has really become a thing
People are now preferring black or dark-themed apps and apps with a night theme. If you love to browse the web with a dark background,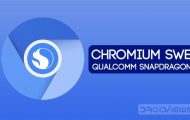 If you own a Qualcomm Snapdragon Android device, there's a browser especially optimized for the processor. Chromium SWE web
Online privacy has become one of the greatest concerns among Internet users. We love to surf the web but hate being tracked or spied.
Minimalism has been slowly taking over the modern UI design from operating systems to applications. It's also necessary in many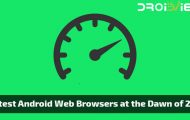 Since Google Chrome COMES pre-installed on all Android devices, it's the most used browser among Android users. Which is the best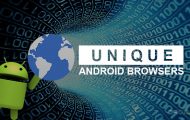 Internet Explorer dominated the desktop browser space for some time being the default browser on the most popular operating system.