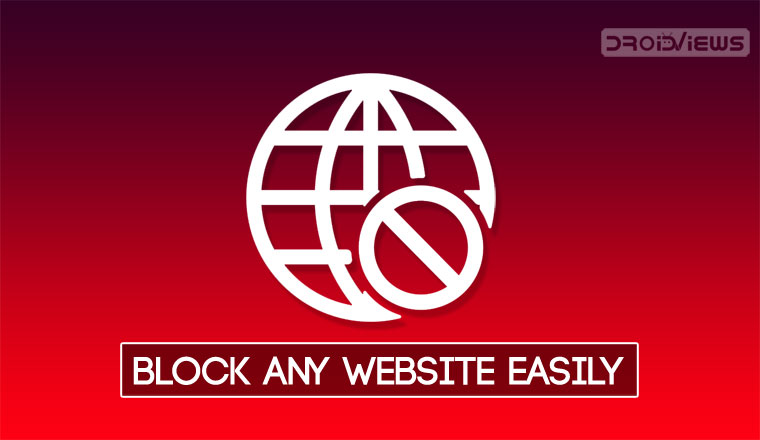 You can search for any information about any topic through the internet. But, there are situations where you need to block particular websites. For instance, you might want to block pornographic websites to keep our children safe. By using an app called BlockSite, you can easily block any website on Android devices easily and in this article, we'll see how we can do that.
For a company blocking specific, the consuming websites is also a method to keep their employees engaged in work. Moreover, there are many other situations where blocking a website becomes necessary.
There are many ways where you can block any website. You may be familiar with blocking a website on your computer. But, there is a strong possibility that you also have a smartphone. This article will show you two methods on how to block any website using the BlockSite app on your Android device.
Block Any Website Using BlockSite App
One thing to note is that there is no guaranteed solution for blocking websites on Android. Your children may install another app to access the website. Moreover, your employees may find a third party way too.
The best method to block any website is by modifying the host's file. But, that requires a rooted device. So, the ultimate solution for this is by using an app called, BlockSite.
The BlockSite app is a solution you want for blocking a website on Android. Firefox allows you to install an add-on to block websites, But, that is a temporary solution as you will be able to that on one browser. Besides, with BlockSite, you can block websites on your Android device on a whole.
This app lets you keep your social media apps but block them for according your needs. Moreover, BlockSite is useful if you want to keep your family members away from malicious websites. It allows you to keep yourself away from distractions. Parents can also use this app to block porn websites.
Don't Miss: 3 Ways to Find Lost or Stolen Android Devices
BlockSite is also available for desktop and provides similar functions on mobiles. Let us see step by step instructions to use this app.
1. Download the app
Download and install the BlockSite app from the Play Store.
2. Grant Permissions
After installation is complete, you need to grant permission to the app. This will ensure proper blocking of websites. Just click OK on whatever accessibility permission the app asks.
3. Block Websites
After granting all the permissions, the next step is to block websites on Android devices. To do this,
First, tap the Plus (+) button on the bottom right of the main screen.
Then, enter a web address you want to block (www.example.com) and tap the Check Mark in the top right to save it.
Voila! that website is blocked. Whenever you try to visit that website from any browser, you will find it blocked.
Please find below images for your references.
Additional Features of BlockSite
BlockSite allows you to do a bit more than just blocking websites. It offers you to block any app on your Android smartphone. There are many apps on the Play Store who claim to do this. But in reality, BlockSite is more efficient and reliable for blocking any app.
Moreover, you can block the app for a specific time. Tap the Clock icon above the list of apps and select the Start time and End time to set the timer for the block. Besides, you can also block the apps based on the days of the week. This is a great feature and allows you to be more productive at work.
Must Read: How to Block Those Pesky Redirect Ads in Google Chrome
There is another option to block Adult Websites. You just have to tap the Adult Block button and you can block all the pornographic websites at once. Though it is not perfect, it lets you block the most popular adult websites easily.
There is more to BlockSite. You can access its advanced features by going to the settings menu. Tap the 3-dot menu button and select Settings. It offers you two useful utilities or tools. As mentioned previously, BlockSite does come as a separate app for desktop. If you use this application for desktop as well then, you can make use of the Sync BlockSite feature.
Tap the Sync BlockSite button and it's done. This feature lets you sync blocked websites on your computer with your Android device. You can have the same list of the blocked website on your mobile as in your desktop.
Besides, there is one more feature under the hood of BlockSite. You can use the Password Protection feature to refrain your children from disabling the blocked website. Moreover, you can also set a PIN or Pattern to prevent changes to the websites that you have blocked.
With a password or pattern protection for the app, you can keep the adult or other websites blocked securely. BlockSite is the best and easy to use the app for blocking websites and apps. It has a simple and intuitive interface and does its job effectively.
However, there is one downside to this great app. It can be uninstalled by anyone and with that, all the blocked websites and apps will be unblocked. But, you can always use an app like AppLock, CM Security, etc to prevent this app from uninstalling. There are other methods like using NetGuard as a firewall, but it has a complex setup procedure as well as you can block a few websites. BlockSite acts as a VPN, which means that you cannot use another VPN alongside it to unblock websites. Thus, it makes BlockSite an effective website blocker.
Do you know about some other great solution that can block any website on Android devices? Let us know via comments!