OnePlus 7 Pro
OnePlus has always been great with Android updates and it's one of the reasons why it is easier to recommend a OnePlus device
The OnePlus 7 Pro has the best camera OnePlus has ever made. But it's not the camera they should've advertised but the
The OnePlus 7 Pro has only been out a few months but there are already many custom ROMs for the device. That's not surprising
Oxygen OS is known amongst Android enthusiasts as the best or at least one of the best versions of Android to have ever existed.
Smartphone usage among users is going out of the chart. All Smartphone companies understand this and they are trying their best to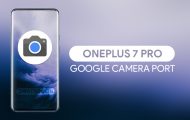 Google Camera would probably be the most downloaded camera app on the Play Store if it was available on the Play Store for all devices.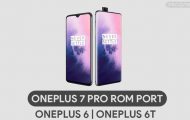 The OnePlus 7 Pro arrives with quite a few bells and whistles compared to previous OnePlus flagships. Whether these justify the cost or
The OnePlus 7 Pro has hardly been out for a month and here we are looking for a method to root the OnePlus 7 Pro. It's not