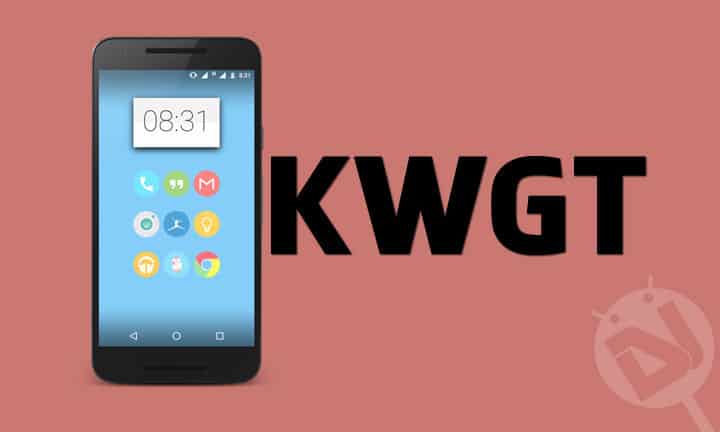 Android is all about customization. From wallpapers to icon packs, from launchers to lock screens, we have all. We can customize each and every aspect of our phones thanks to the open source nature of Android OS.
When it comes to customization, widgets are an important part. You may set up an awesome launcher, throw in an awesome wallpaper and icon pack, but if the widget you use doesn't go with the overall look then all the effort you put in customizing your device doesn't match up to the expectation.
Widgets are very useful and an integral part of Android OS. They serve lots of information in one place. Hence, saving you some time and effort.
With the arrival of apps like UCCW and Zooper Widget, widgets have transformed in a completely different way. KWGT, like UCCW & Zooper, is a What You See Is What You Get (WYSIWYG) widget creator that lets you create your own widgets or edit some pre-existing widgets. With KWGT, you can create widgets for digital & analog clocks, weather, battery, music, and a lot more. So here's how to set it up.
First of all, go to Google play store and install KWGT. This app comes in 2 versions – free and paid. Paid version has some advantages over free version like no ads, importing skins from SD card or any other external source, and save the world from an alien invasion (which I think is the most important reason to go for the paid version. BUY KWGT PRO. SAVE HUMANITY.).
Once the app is installed, long press on home screen and select widget. Scroll through the widget list and select a KWGT widget with dimensions of your choice.
Now, this newly added widget will be blank. Tap on it to enter the customization panel.
Once you are in the app, you'll see all the pre-installed skins. Swipe left or right to go to different tabs consisting skins from external sources.
Select a skin from the external or pre-installed pack. For the purpose of this article, I'm selecting a skin from pre-installed pack A.K.A base pack.
The customization section is divided into various tabs from where you can customize stuff like background color, font, size, color, assigning an app to open on touch, add individual layers or customize individual module of the widget, and a lot more.
Once you are done customizing the widget as per your liking, tap on the Save icon on top to save your settings. Unless you save your settings, it won't appear on the home screen properly.
The list of customization is so long that I can't cover them in one article. It's really up to your customization and creative ability. Attach one thing with other to get a completely new stuff that is yours and yours only.
KWGT has a wide community so you won't get bored and new presets will get added.
Importing widgets i.e. using widget packs require you to upgrade to pro version. Some awesome KWGT widget packs include are – Milus Widget (this widget pack includes material style widgets for clock, weather, music player, battery, calendar and a few more), RL KWGT Collection (this is a collection of some really awesome widgets. It includes wide variety of clock widgets which are really very beautiful and one of a kind), LNAG For KWGT (this widget pack includes lots of typographical widgets. It's creative and precise attention to detail can be seen in all the widgets). Some other awesome widget packs include VinTypo, 70+ Time, GreyedWidgets, etc.