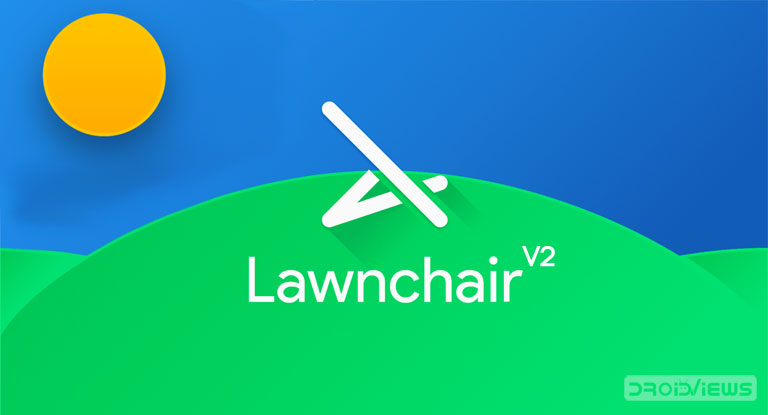 Even though there's no shortage of third-party Android launchers, new ones keep popping up every now and then. Back in 2017, Lawnchair launcher, a third-party launcher based on Google's pixel launcher but with some added customization, took the Android community by storm. Everyone was raving about how good & simple the launcher is. If you have been looking for the best Pixel Launcher alternative that has all the perks of the original app and yet has some cool additional features, you must try Lawnchair V2 launcher. You can download the latest APK from below.
The developers have been testing the second version of Lawnchair for along time now by taking feedbacks from their beta testers and their twitter community.
I've been using the Lawnchair launcher V2 for more than 6 months now and I can safely say that it is the best Android launcher available at the moment. So, what makes Lawnchair the best Pixel Launcher alternative? I'll dive into some major sections of the launcher to talk about all the options and features. You should also check out our list of the 10 best Android launchers recommendations for Android users.
Lawnchair Theme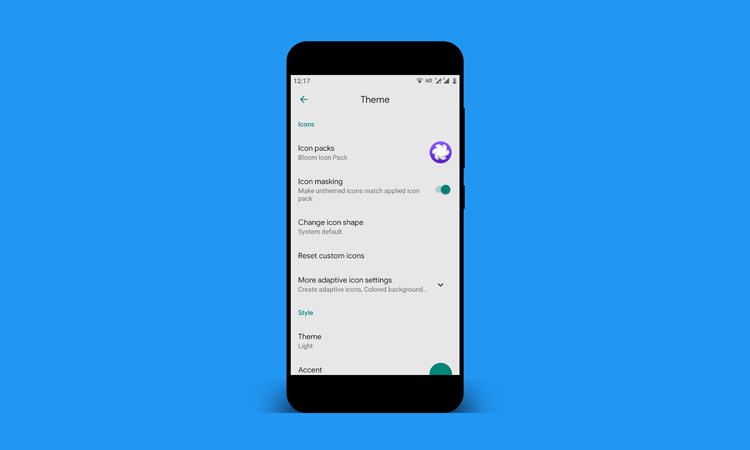 Theming is an important part of any third-party launcher. After all, that's why people move from stock launchers in the first place. Lawnchair launcher V2 is full of features when it comes to theming & customization. For starters, it comes with the basics like icon packs & icon masking support, changing icon shapes, adaptive icon settings, dark & light theme, accent colors, etc.
Next, fonts. Lawnchair V2 comes with multiple fonts support. In fact, it offers more than 100 fonts built-in. You can either apply one font style to every aspect of the launcher or apply multiple fonts to different areas like apps, folders, at a glance widget, shortcut bubbles, etc.
Another cool feature that I use a lot is Blur. When enabled, it lets you set the percentage of blur effect on dock, app drawer and the launcher settings page. Looks really cool with dark theme enabled along with dark wallpapers.
Lawnchair V2 Desktop
For desktop customization, you get features like grid size, hiding icon text, multiline app names, text size, icon size, etc. An option that's worth enabling is popup menu items. If enabled, it would add the option to customize and remove an icon from the desktop when you long-press it to see shortcuts.
Next, notification dots. It's a feature that was introduced with Android Oreo. Lawnchair launcher V2 adds extra functionality to notification dots in the form of display notification count. It's basically notification dot but with numbers. Pretty useful, if you ask me.
Don't Miss: Hyperion Launcher Tips and Detailed Review
Lawnchair added one of my most requested feature in one of the last updates: always center wallpaper. My setup has multiple home screens and scrolling wallpapers are something that I hate with a passion. I was really glad when they added the option to disable wallpaper scrolling. It's extremely useful if you like centered wallpapers on your screen. For me though, well, I moved to a single screen set up so the feature that I've asked for months is of no use to me now. I am funny like that.
Lawnchair App Drawer
Some recent updates to Lawnchair launcher V2 have added a bunch of new features to its app drawer. The best ones are app actions suggestions and app categorization.
App action suggestions were introduced with Android pie. With this, the system shows certain actionable suggestions in the app drawer at different times.
The way Google implements this function, it makes it virtually impossible to bring this feature to other launchers in its original form. Lawnchair uses a workaround to mimic app actions as close as possible. It makes use of the last 100 shortcuts used by you and then displays them as app actions in the app drawer.
To organize your app drawer, Lawnchair launcher V2 offers you two options: you can either manually arrange your apps with the help of tabs & folders or you can let the launcher take care of all the organization with Smart tabs.
Smart tabs read the metadata of all your apps and organize them into various categories like music, news, games, entertainment, communication and a few more; just like Smart launcher.
Integrations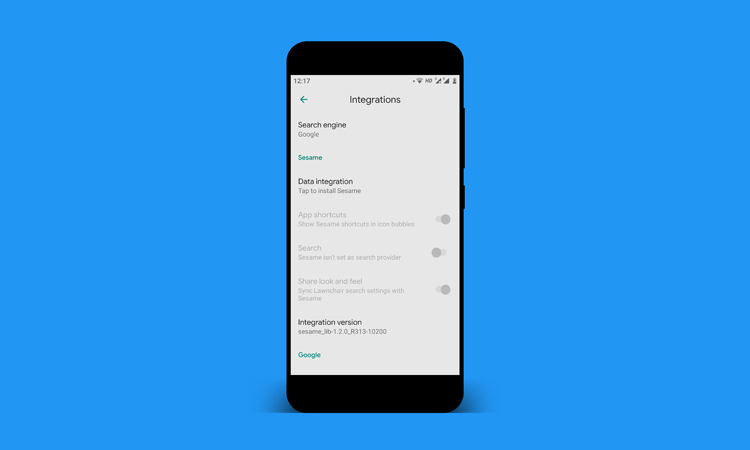 As of now, Lawnchair launcher V2 comes with two integration options: the Google feed – which is accessible from the home screen via a right swipe on the edge. The other one is the Sesame shortcut.
Sesame shortcuts is a universal search integration for Android launchers. Think of it as a universal search on steroids. With API integrations with multiple apps & services like Spotify, Gmail, Maps, YouTube, Reddit, Telegram and a lot more, it makes it easy to search through anything and makes stuff accessible with just a few taps.
Lawnchair Usability
I've been a long-time user of both Action launcher & Nova launcher. But after using the second version of Lawnchair for more than 6 months, I haven't thought about going back to my old favorites even once.
It's the little things that make Lawnchair better than anything I've used before. Things like spacing between multiple icons, icons & search bar, & between icons and texts on both home screen and the app drawer, dock height, the smooth transitions & animations while moving from one page to another, etc.
I've never had any major lagging or bug issues; and even if there are any, you report it and it gets fixed quickly.
Wrap Up
If you've never used Lawnchair, I urge you to give it a try. You can download Lawnchair v2 launcher APK from APKMirror. Oh yes, it's completely free & open-source.
The launcher is still in beta version but it's extremely stable to use on a daily basis. As far as I know, the devs are working on expanding the limits of at a glance widget with custom messages & notification. Other than that, they are also working on automatically changing the launchers theme depending on the lighting around you with the help of ambient sensors.
All in all, I give Lawnchair launcher V2 full 5 stars on both the functionality and the user experience. It's definitely the best Pixel Launcher alternative available in the Play Store.
If you are on Twitter, don't forget to follow Lawnchair to get follow-ups on updates. They also share redeemable codes for some apps occasionally. Plus, their tweets are fun.
Read Next: Pix3lify Magisk Module – Get Google Pixel UI, Apps and Media