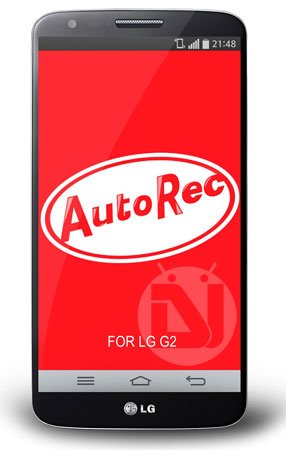 The LG G2 is proved to be a reviving potion for its manufacturer. And why not, the smartphone is really awesome and its popularity is an obvious proof of that. It has been a long time since this phone was launched and it has received several minor updates since then.
However, the most awaited Android 4.4.2 KitKat update for the device started rolling out for the LG G2 and its variants only a few weeks ago. Since there was no working exploit for the new KitKat firmware, many root-addicted users of the device were unwilling to take the software update.
The scene, however, changed earlier this month when Autoprime's IOroot was updated to work on Android 4.4.2. IOroot gave root access but installing a custom recovery was still a hard nut to crack. If you have already installed Android 4.4.2 KitKat ROM on your LG G2 and have been looking for a way to install TWRP recovery on your phone, the waiting tic-toc is finally over.
XDA member Cloudyfa has come up with a custom recovery flasher app named AutoRec – KitKat Recovery Installer that makes flashing TWRP Recovery on LG G2 very easy. As we already mentioned, the AutoRec app is very easy to use and has a simple interface. All it demands from you is root access on your LG G2. After installing the app on your device, launch it and tap on Flash Recovery option. Just wait for a few seconds and you get the profit!
If you have not rooted your LG G2 yet, you can do it in a matter of seconds using the IOroot exploit. Read our tutorial for a detailed set of instructions. To install KitKat firmware on your LG G2, you can refer to our comprehensive guide on installing stock firmware.
Note:
Please note that AutoRec – KitKat Recovery Installer downgrades your phone's KitKat bootloader to the older replaceable bootloader that allows installing a custom recovery. Replacing any of the partitions on your LG G2 might prove risky. Install the app at your own risk!
Download:
AutRec app can install TWRP Recovery version 2.7 on the following models of the LG G2:
Korean Models:
Sprint LG G2: LS980_AutoRec.apk  (some users reported white lines issue after using AutoRec)
Just grab the appropriate AutoRec – KitKat Recovery Installer and flash the TWRP recovery right now. Cheers!
Fixing White Line Issue After Flashing TWRP
If you have used AutoRec on your Sprint LG G2 and facing white lines issue or if you have Korean model F320 and have lost Knock On, here's a solution for you. Download the patched Kernel file for your LG G2 model from here, copy the KK_Kernel_XXX_jdi.zip to your phone and flash the file in TWRP recovery. If you do not know how to flash files in TWRP, follow Steps 4-7 from this guide.