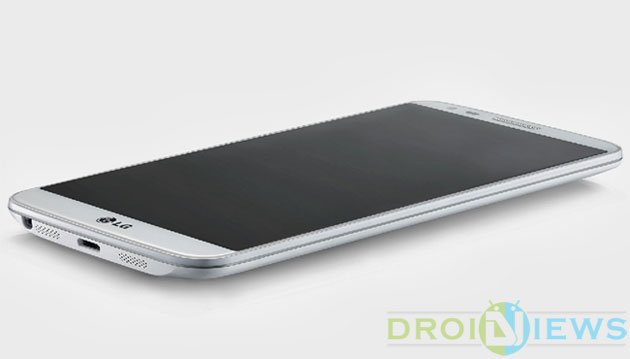 If you are an Android user, you might find yourself in situations when you might want or be forced to do a hard reset on your device. Sometimes, your phone might start behaving weirdly after installing an unsupported app. Whether you are a new or a veteran Android user, there are certain things you must be familiar with.
Performing a factory reset and booting your device into safe mode are among such things. Using the safe mode on an Android phone or tablet, you can easily diagnose if a certain issue on it has stemmed from a misbehaving app. When booted into Safe mode, your Android device only shows the stock apps. Since all third-party apps are disabled, you can easily uninstall an app that may be causing a conflict or software problem from Application Manager.
Just about a year ago, we did a detailed guide on booting a range of Android devices into safe mode and today we have come with a beginner's tutorial on how to perform hard reset and boot LG G3/G2 into Safe Mode. If you are an LG G2/G3 user, you have to do a factory data reset after installing the stock firmware manually to ensure bugless performance. This can be done using two methods— using the Factory data reset option in device settings and using the hardware keys of your phone.
Hard Reset LG G3 /G2 from Settings Menu
Warning: Do not forget to backup your phone's data before doing a factory data reset.
Performing a Factory data reset restores your device to the original factory settings as it comes out of the box. It also deletes the data like installed apps, contacts, messages, images, etc. present on the internal storage. It does not, however, affect any data stored on the external SD card. Now here is how you can hard reset your LG G2/G3 from device Settings:
Tap the Menu key from Homescreen.
Select System Settings> General.
Now scroll to PERSONAL. 

Select 

Backup & reset option

.

Tap Factory data reset> Reset phone.
Select Erase everything.
When the warning window prompts, tap OK.
Hard Reset LG G2 with Hardware Keys
If you are unable to perform a factory data reset on your LG G2/G3 using the device settings for some reasons, you can try the hardware key method. Just follow the steps given below:
Turn off your LG G2/G3.
Now press and hold the Power + Volume down buttons simultaneously for about 8 seconds.
When the LG Logo appears, release and then immediately re-hold the Power button.
Release the Power key as soon as you see the 'FACTORY HARD RESET' screen.
Press the Power key to reset your device.
Press the Power key again to confirm the factory data reset.
Wait till reset is done.
Boot LG G3 /G2 into Safe Mode
To fix an issue caused by a 3rd-party app, you can boot your LG G3/G2 into Safe mode and delete the suspect app. You can turn on Safe mode by following these steps:
Press and hold the Power key on your LG G2.
Now tap and hold Power off option.
When it prompts Reboot to safe mode, select OK.
Your LG G2 will now reboot into Safe mode.
While in this mode, you'll see 'Safe mode' banner at the lower left corner of your phone's screen.
To turn off Safe mode, just press and hold the Power button and tap Restart option.
Boot LG G3/G2 into Download Mode
Turn off your phone.
Now press the Volume Up button.
Keep Volume Up key pressed and connect your phone to the computer using a USB cable (use stock cable).
Your LG G2/G3 will power up and it will boot into the Download Mode.
You can release the Volume key now.
Let your phone install device drivers on your computer. It might take a few minutes to install.
To get out of the Download mode, just press and hold the Power button till you see the LG logo on the screen.
Boot LG G3 /G2 into Recovery Mode
Turn off your device.
Press and hold Volume Down and Power buttons together.
As soon as the LG logo appears, release both buttons.
Now hold the Volume Down and Power buttons again and keep them pressed until you see the hard reset screen.
Press the Power button. You'll see a message that doing so will reset your phone. Ignore it as it will not reset your device as long as you have a custom recovery installed on it. Just press the Power button again to confirm.
Your LG G3/G2 will boot into TWRP/CWM recovery mode.
Do not Miss: