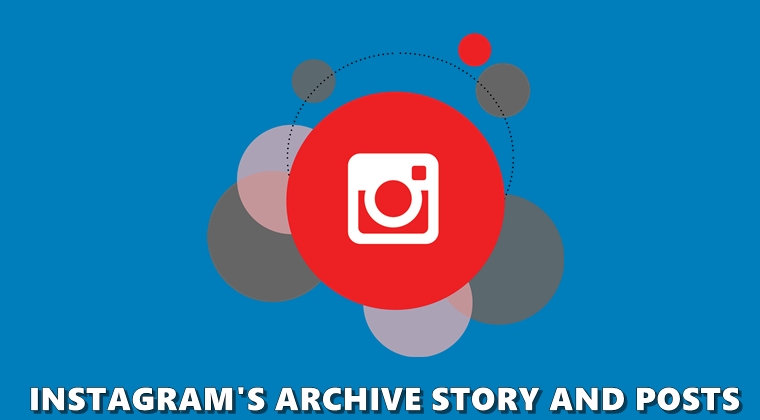 So you come across one of your Instagram's posts from yesteryears which unfortunately doesn't hold true in today's time. Maybe the context in which you posted it is no longer applicable, or you wish to delete some of your past memories from your profile. In those cases, it makes sense to remove it from your timeline. Instagram provides two different methods of doing so. The first is the usual delete option. Apart from that, you also have an Archive feature. Not only with your Instagram posts, but this Archive feature works across all your Stories as well. In this guide, we will be having an in-depth look at this feature and how does it differ from the Delete option. So let us begin with the guide. On that note, also check out 5 new Instagram tips and less-known features.
Instagram's Archive Feature
Both the archive and delete feature altogether hide your posts from Instagram. The difference is that the former option gives you the ability to bring back that post as and you want. But once you have deleted any post, it has been permanently removed from your profile. So basically the Archive feature hides the said post from your timeline from everyone.
It doesn't matter whether they are your followers or not (in case of public accounts). Well, even you cant view those archived posts from your profile. All these posts are moved by the photo-sharing platform over to the Archive section. And this section can be accessed or viewed by its associated account owner only. With that said, let's now see how you could archive/unarchive any posts from the app itself. Moreover, Instagram has made it easy to manage the accounts you follow. Refer to our guide to know more.
How to Archive/Unarchive Instagram Posts and Stories
Archiving any post on Instagram is pretty easy. Just head over to that post, tap on the overflow icon and select Archive. However, with stories, you don't have to do anything. It remains on your timeline for 24 hours after which Instagram automatically archives that story for you. Don't worry, these archive stories aren't public for anyone to see. Only you could view and act on them, once they have been moved over to Instagram's Archive section.
On the other hand, unarchiving any post is pretty easy as well. Just head over to that post under the Archive section on Instagram, tap on the overflow icon and select Show on Profile.
Even the changes to the tagline, location or deletion of any your replies are very much possible, while the posts are still archived. However, if you don't want Instagram to automatically archive your stories, head over to the Archive section, tap on overflow icon and select Settings. Now just toggle off the Save to Archive option. The app will no longer automatically save any of your stories.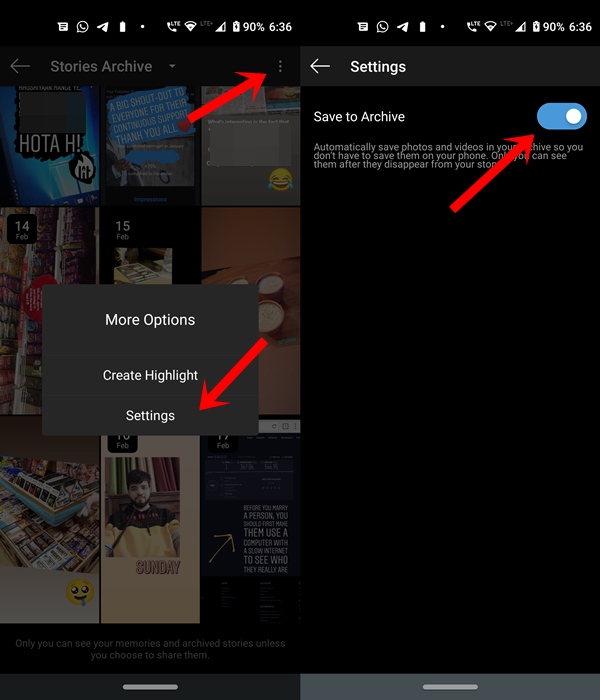 How to View Archived Posts and Stories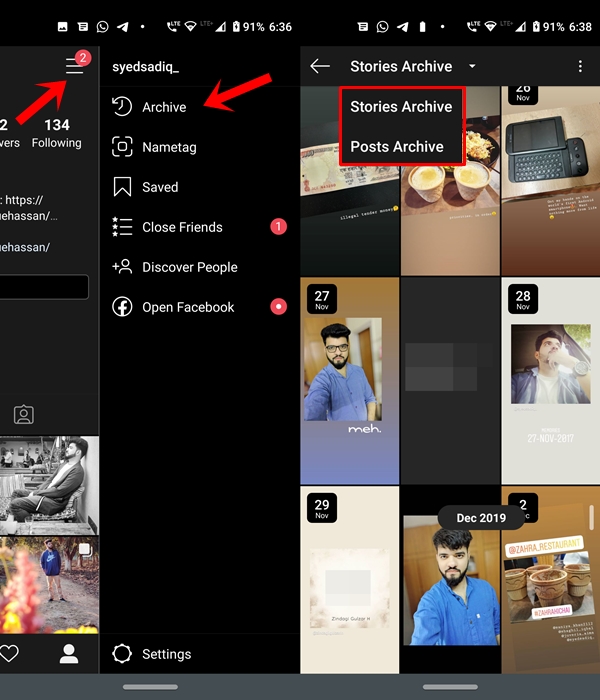 To view any of your Archived posts, head over to your profile. Then tap on the hamburger menu situated at the top right and select Archive. Then select Posts or Stories archive from the menu, as per the need. All the posts that you have archived until now will now be visible along with the timeline. So in short, the Archive feature hides your posts from the public view and make it only viewable to its rightful owner. However, if you go ahead with the Delete feature, it will permanently remove your post from Instagram. There is no way of getting it back.
What happens to Interactions on Archiving/Unarchiving any post
As soon as you archive any post, all the comments and like will be preserved. Well, even the captions and hashtags will get saved. You could view these interactions anytime you wish from the Archive section of Instagram. Likewise, when you unarchive any post, it will occupy the same spot as it was originally placed. In other words, it will be arranged according to the date it was posted, not when it was archived or unarchived. Furthermore, all the comments, likes, and captions will be there as before.
Conclusion
So this was all about Instagram's Archive feature. As you might have noticed, it comes with a lot of perks as compared with the Delete option. Still, from the privacy point of view, the delete stands a better option. This is because everyone knows about this Archive section and if you hand over your phone to anyone, he or she could easily view those archived stories/posts. But if it has been deleted, you stand on a much safer territory.
What are your views on this? Out of the delete and archive functionality, which one you generally use? Do let us know in the comments section below.