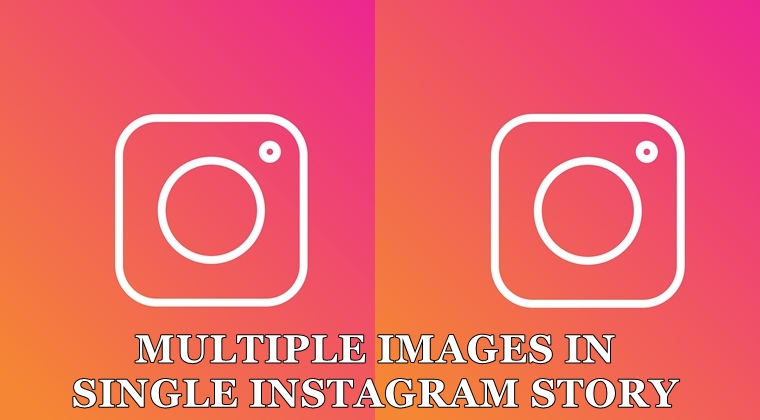 Being an Instagram freak, I regularly use the app's Story section to share my thoughts, feelings or even my everyday articles that I write here. And whenever I wished to share more than one moment, there were only two options available at hand, both of which I never felt did full justice to this app. You could either upload multiples stories or use a third-party app to create a collage, save it and then upload it over to Instagram's story. But all this about to change, and for good. With the latest update, you could now add multiple images in a single Instagram story. Well, here are the steps to do so. Also, do check out Instagram's Thread app as well to enjoy a Snapchat-like experience.
Add Multiple Images in a Single Instagram Story
With the help of Instagram's latest Layout feature. You could now add two to six images in a single story. Apart from that, the frames are also of multiple designs. That is, if you wish to add three images simultaneously, you could do so by adding those three images horizontally, vertically or one in landscape mode and two in portrait mode just beneath it. Here are the steps to add multiple images in a single Instagram story. Follow along. Moreover, to notch up the app's security, consider setting up the two-factor authentication in the Instagram app.
Don't Miss: 5 New Instagram Tips and Less-known Features
Steps to be followed
Open the Instagram app on your Android device.
Head over to the Story section and choose the desired camera. It works for both the front as well as the rear camera.
Scroll the bottom bar to the left to change modes and stop when you reach the Layout mode. This feature will allow you to add multiple images in a single Instagram story.
Now choose the desired layout, take pictures and tap on the tick mark once done.
Finally, tap on Your Story and let the world know about this new feature of Instagram's app.
With this, we conclude the guide on how to add multiple images in a single Instagram story. Do let us know what do you think of this new feature. Moreover, what other new features are you waiting to be added to the app? Share your opinions in the comments section below.
Read next: Download Instagram Photos and Videos without 3rd-Party App