Android devices provide different methods for handling calls, messages, and notifications. The three most common methods among them include the DND, Silent, and the Airplane Mode. Although many of you might be using any of these features for long, not many are aware of the difference between Do not Disturb and Silent mode on Android. Besides, we'll also discuss the Airplane mode. So, in this guide, we will have an in-depth look at all these three methods of managing your device notifications. However, if you having issues with Android notifications, check out the fixes mentioned in our guide.
What is Silent Mode?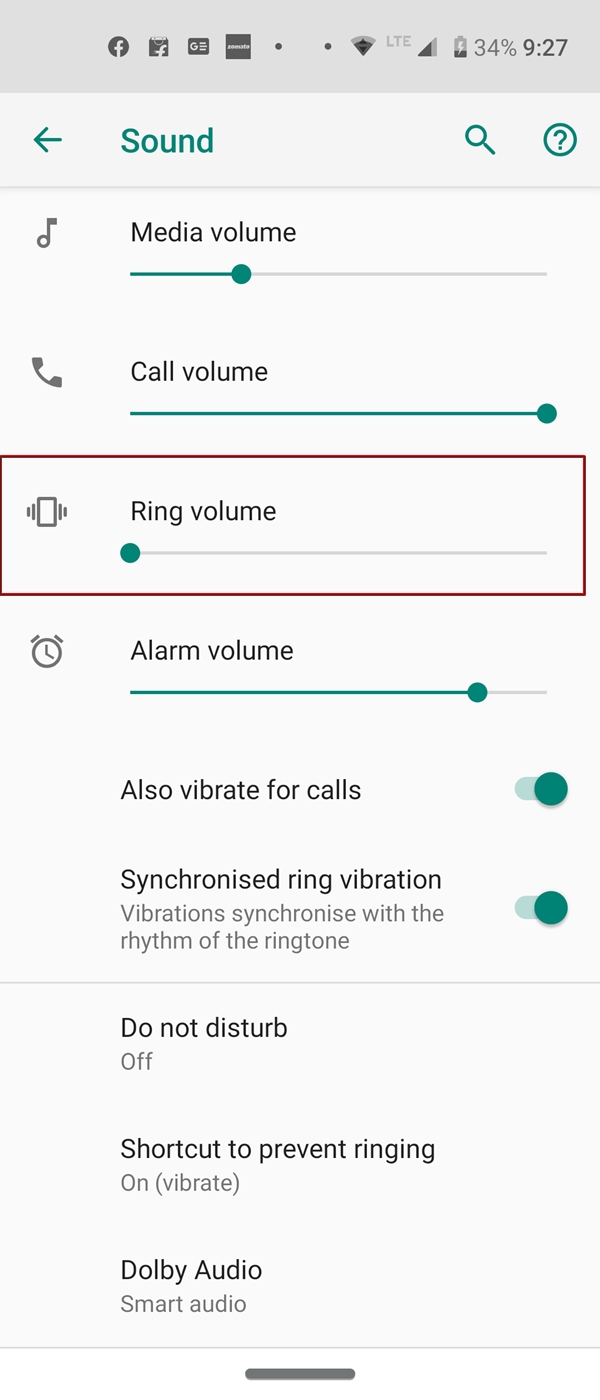 Silent Mode, as the name suggests, silences all the calls, messages and app notifications. However, the Notification LED and Ambient notifications will be shown in its regular form, albeit any sound. By default, your device will vibrate in case you get any notifications. But you also have the option of turning it off as well, and making the device completely silent.
What is Do Not Disturb Mode?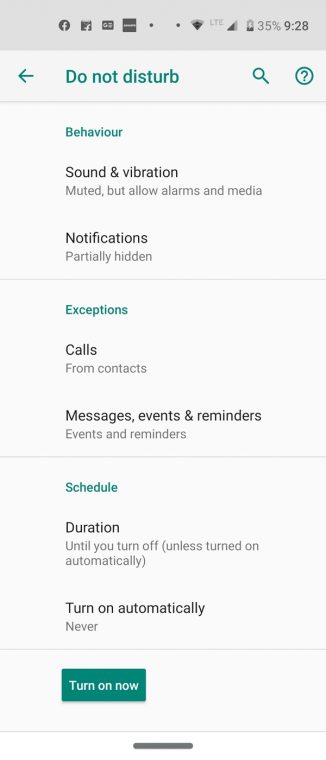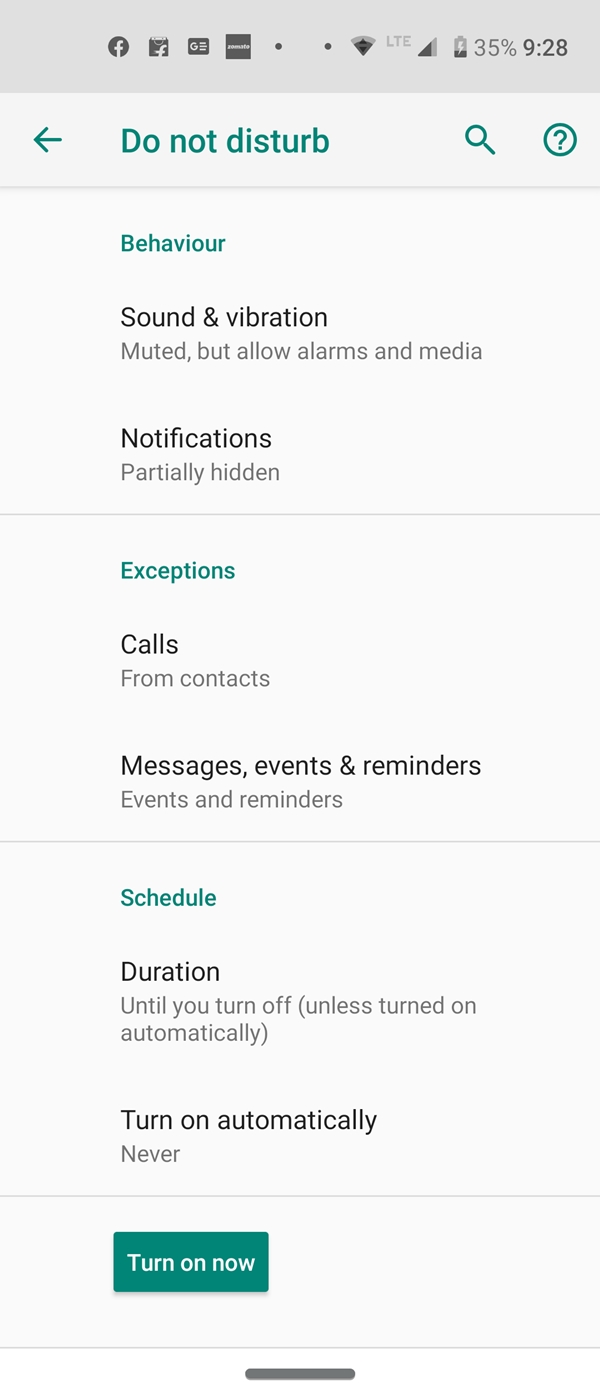 DND or Do Not Disturb mode allows for completely silencing all the calls, messages and app notifications. But in comparison to Silent Mode and Airplane Mode, it has one glaring difference. It is the provision of customizations that this mode has to offer. You could let some of the apps or emergency contacts make notifications even the mode is active. Moreover, it also provides a scheduling option. This allows you to set up a specific time at which the DND Mode will automatically be turned on and off.
What is Airplane Mode?
Contrary to the other two, Airplane Mode directly puts up a blanket ban on your connectivity services. This means calls, WiFi, GPS, Bluetooth, and other related services will remain disabled until you manually disable the service. Forget about silence or mute, you wouldn't receive any calls or messages notifications. However, notifications that have nothing to do with network connectivity might still reach you.
For example, some games (like Candy Crush) have this automatically refilling of life every twenty-four hours. Once the said time period passes, you get notified for the same. Since this just uses your device's time and has nothing to do with internet connectivity, hence you might still receive these notifications even when the Airplane Mode is enabled.
Don't Miss: Set Custom Notification Sounds in Facebook Messenger
Steps to Enable Silent, DND and Airplane Mode
Now that you have got your self acquainted with these three modes, let us have a look at the steps to enable these modes.
1. Silent Mode: To enable Silent mode on your device, press the Up or Down key and tap on the Ringer icon. Tapping it once will set all notifications to vibrate mode. Whereas if you again tap on it, your device will be muted.
However, all the notifications will still be visible in both these cases and LED lights will function as is, in both these cases. You could also enable the Silent Mode on your device by going to Settings > Sounds > Slide the Ring Volume to the minimum.
2. Do Not Disturb: It could also be handled within the Settings > Sounds > Do not disturb section. It further allows you to customize the notifications in the DND mode as follows. However, to manage YouTube or Gmail notifications, refer to our separate guides on the same.
Behavior: It controls the behavior of the DND mode. Under Sounds and vibrations, you get the option of choosing what kinds of notifications (Alarms, media or touch sounds) should be able to bypass this mode. Under the Notifications tab, you get to chose from whether the notifications should be silently displayed, shouldn't be displayed at all or you may set up some custom restrictions as well.

Exceptions: You may add some of the emergency contacts to a whitelist. This will allow you to get notifications even Do Not Disturb is enabled. Not only for calls, but you may also add messages, reminders, and events to this exception list.

Schedule: It allows you to schedule the Do Not Disturb Mode for a specific duration. Moreover, you may even add a rule (event or time). DND Mode will automatically get enabled, once it meets the said requirement.

3. Airplane Mode: You may directly enable it from the Notification Shade or head over to Settings > Network & Internet > Advanced > Airplane Mode. You don't get any type of customizations to carry out in this mode.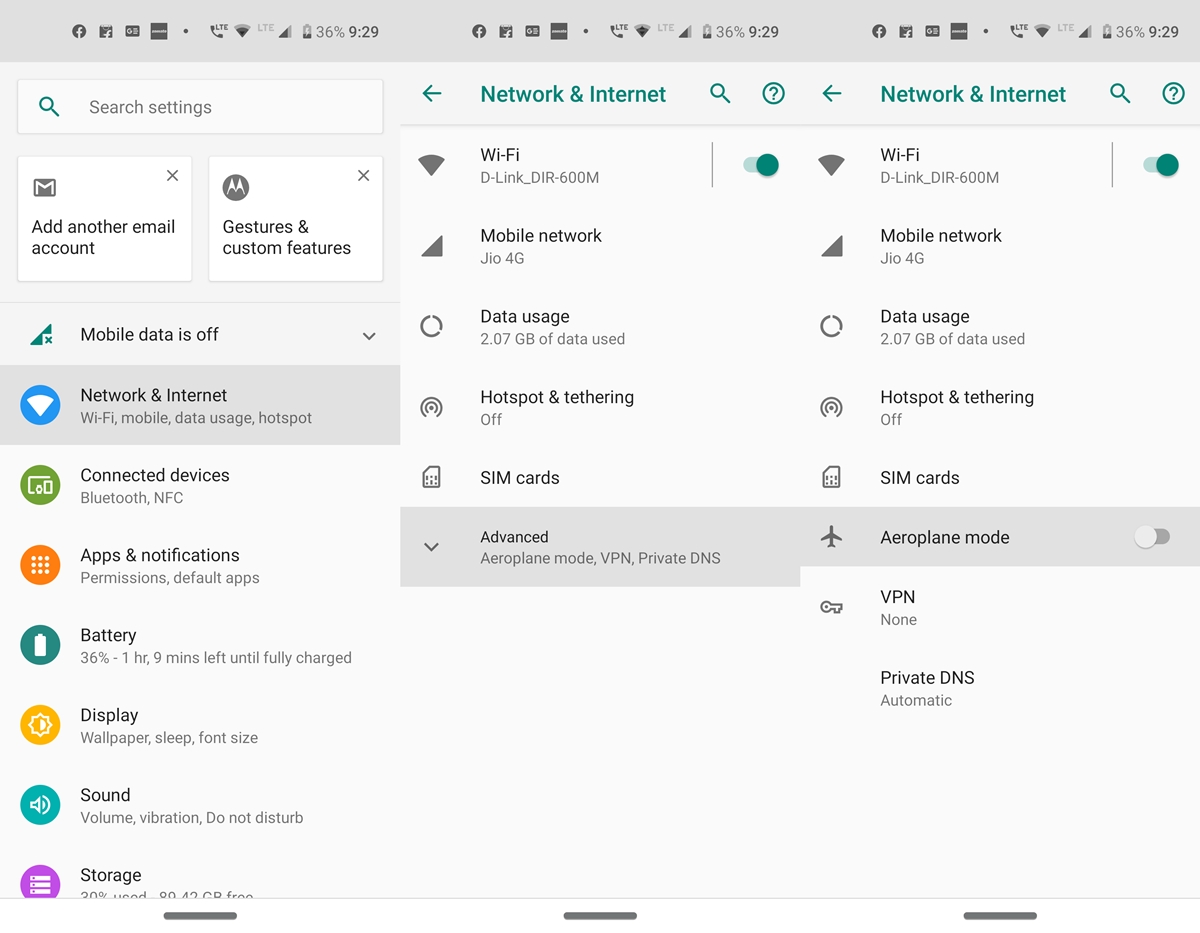 Don't Miss: Get MIUI Quick Settings & Notification Panel on Any Android
Wrap Up
Having taken a look at the difference between Do not Disturb and Silent mode, it's time to wrap up this article. Silent, Do Not Disturb and Airplane Mode all perform some important roles but the main point is not to get up confused among these three. Otherwise, you might end up missing important notifications. In a nutshell, if you are on a long journey where the network signals are weak, then it's better to save battery and turn on the Airplane Mode. Otherwise, your device will continuously keep on searching for networks and this will lead to way too much of battery consumption. In that case, don't forget to check out top 5 battery saver apps.
On the other, if you wish to receive all the calls, messages (even RCS) and app notifications, go with the Silent Mode. Furthermore, turn on/off the vibration according to your requirements. Finally, Do Not Disturb or DND Mode is best suited for situations where exceptions play an important role. Say you still wish to receive notifications from your alarm or a call from your loved ones, then consider switching to this mode and adding the desired exceptions.
With this, we conclude the guide on the difference between Do not Disturb and Silent mode on Android, and the meaning of the Airplane mode. If you still have any doubts relating to these three modes, drop in your queries below.