Facebook Messenger provides a pretty useful platform for getting in touch with your near and dear ones. Not only chats, but it also has some other features up its sleeves. It allows you to create Groups, browse Stories and even comes with some short games to kill off your time. But one thing that it strangely lacks is to apply custom sounds and ringtones as the app's notifications sounds. Yes, you cannot set your favorite custom notification sounds for chats and calls in the Facebook Messenger app. But there exists a handy trick to simply bypass this restriction. Let's see how to do this.
Set Custom Notification Sounds in Facebook Messenger
Inside the Messenger app, have a look at the Notifications & Sounds section. It could be accessed by tapping on your profile. You will find numerous Notification and Ringtone sounds. But those are the sounds provided by your device manufacturer. The Messenger app simply import it over here. You may get two-three Messenger exclusive sounds, but that is it. There exists no option to add or set any custom notification sounds in your Messenger app. But if you wish to do so, here are the steps to be followed.
Steps to be Followed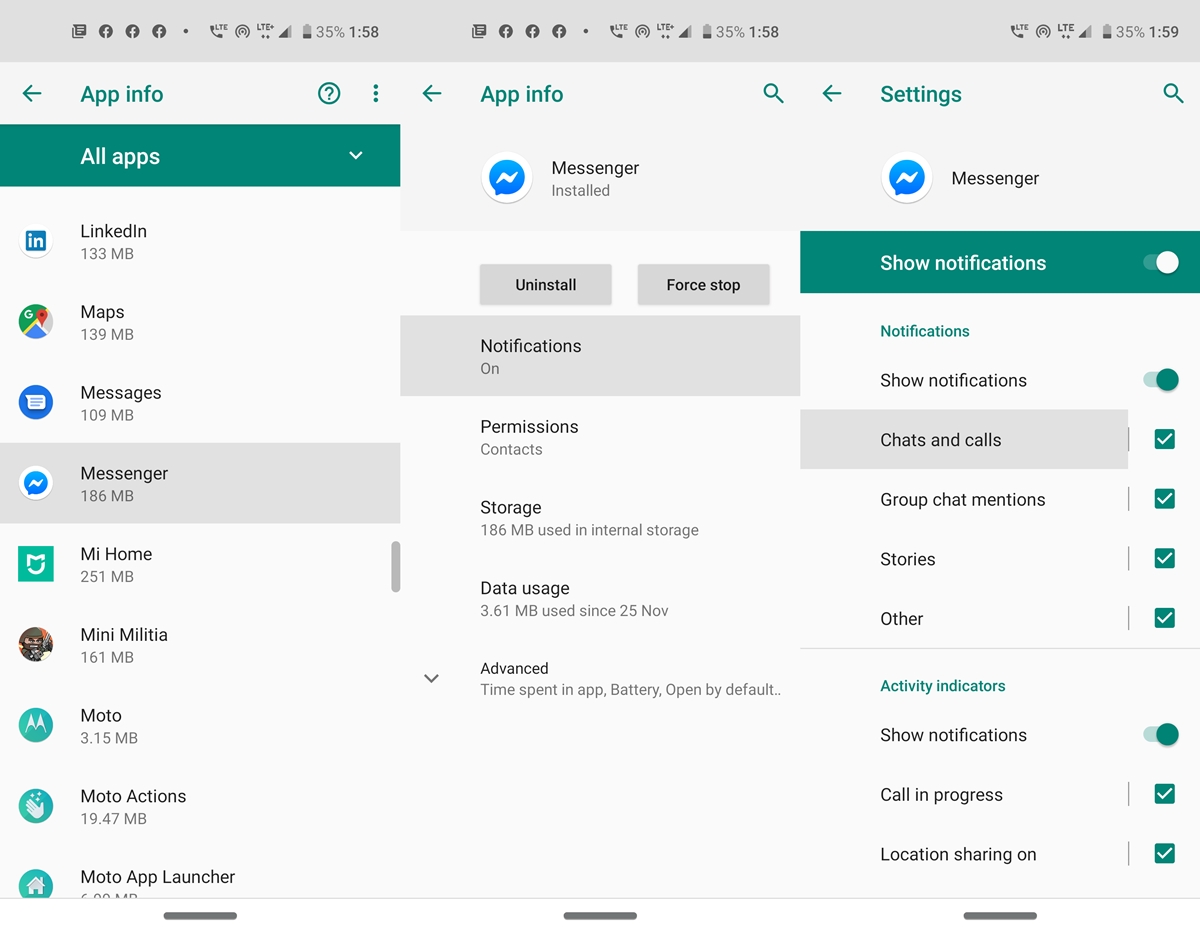 On your Android device, head over to Settings.
Tap on App and notifications > See all xx apps.
Scroll until you find the Messenger app.
Tap on Notifications. Select the desired option of which you wish to set custom notification sound inside the Messenger app. The available options include Chats and calls, Group Chat mentions, Stories, and Other notifications.
Make sure to tap on the name of the option. Tapping on the checkbox won't allow setting notifications, it will simply enable/disable the said feature.

Let's say you need to change Chats and calls notifications. Tap on it and under Notifications Category page, tap Advanced. From this section, you would be able to set up custom notification sounds for the Messenger app.
By default, the Sound section includes the App provided sound. To change it, tap on the Sound section and select your desired app (file manager or ringtones app) from the menu.
Or you may also select the default Media storage option, scroll to the bottom and tap on Add ringtone. Navigate to the desired sound and set is as your custom notification sound for the Messenger app.
So these were the steps to set your favorite ringtone for chats and calls in the Messenger app. Inside the same section, there exist other useful notifications management options as well. Let's look into them as well.
Don't Miss: Enable Facebook Messenger Dark Mode with This Emoji
Other Messenger Notifications Features
Under the Notification Category section, you also have the options to customize the Messenger App's notifications as well. Here are some of the important features worth discussing: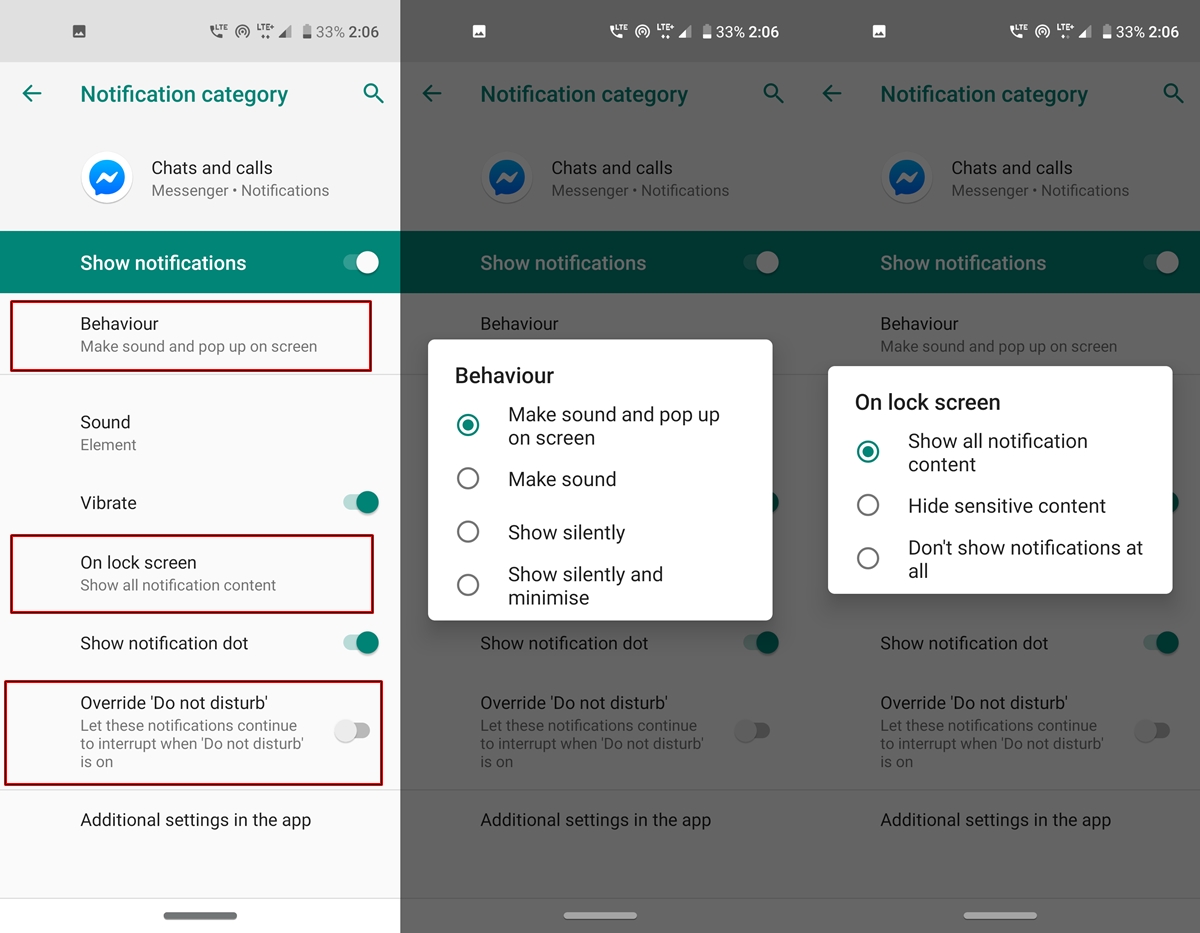 Behavior: It consists of four different options. By default, these notifications will make sound and show pop-up notifications on your device. You may also set these custom notification to only make sounds without showing pop-ups or only show silent notifications inside the Messenger app. Likewise, you could make the app to show notifications silently and then minimize itself.
On lock screen: Whether you wish to view Facebook Messenger notifications your lock screen or not.
Override 'Do not disturb': As the name suggests, you will still receive Messenger's notifications even when the Do not disturb mode is turned on.
So these were the steps to set up custom notifications sounds for the Messenger app. Do let us know if you face any difficulty in carrying out the above-mentioned steps.