Known amongst Android enthusiasts as the best Android skin, Oxygen OS sure has its merits. The built-in app and files locker, parallel apps, quick app launcher, etc. are some of the features that make it even better than stock Android in my opinion. But Oxygen OS does have its shortcomings and one of them is the delayed Gmail notifications. Fortunately, if you have root access, you can fix delayed Gmail notifications on the Oneplus' Oxygen OS.
Oxygen OS, like many other OEM skins from China, has very aggressive battery optimizations. This frequently kills background services that you might not want to be killed. That's especially annoying with communication apps like WhatsApp, Messenger, or even Gmail. Normally, you can fix this by simply excluding the app from battery optimization. There are some really effective tips to save battery on Android devices and I'll suggest you try them out.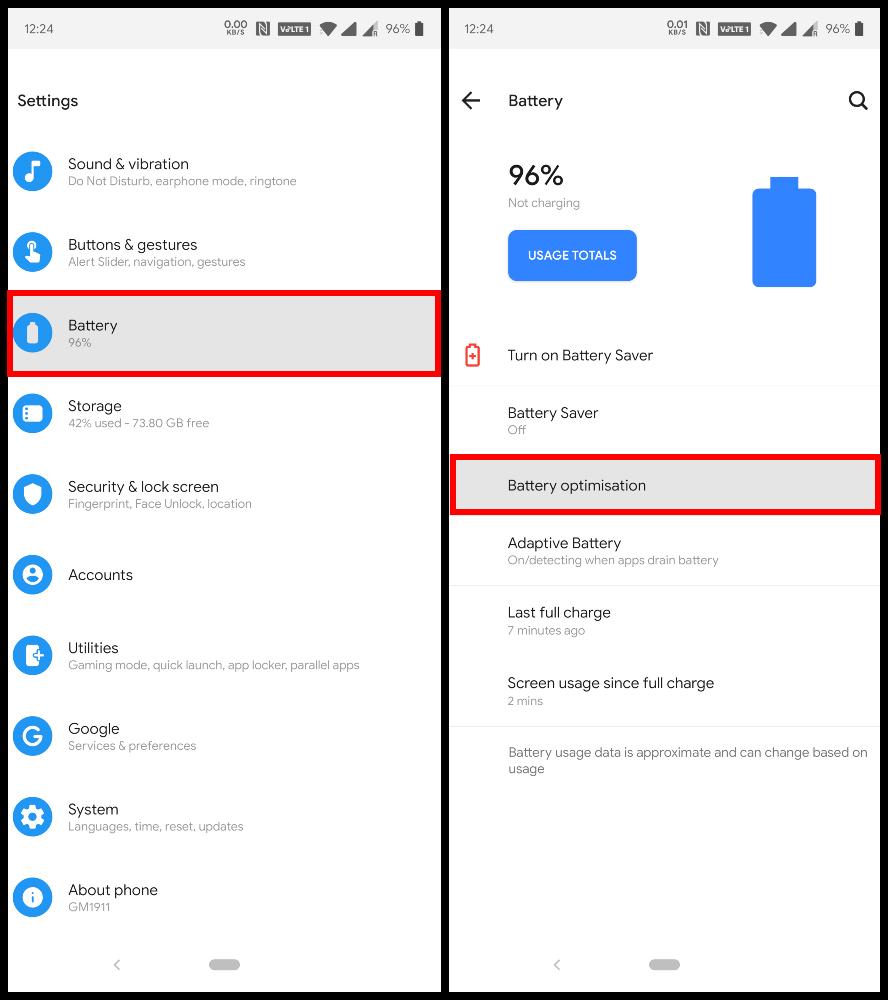 For this, go to Settings > Battery and you'll find the Battery optimization option here. Make sure All apps is selected on the drop-down menu at the top and scroll down to the app you want to exclude from battery optimization. Tap on the app and select Don't optimize from the pop-up dialog then tap DONE.
Sadly, excluding Gmail from battery optimization doesn't seem to work, for some reason though. And considering that this is a longstanding bug with Oxygen OS that is yet to be fixed, maybe a fix may not be coming soon from OnePlus. There are several myths about the Lithium-Ion battery most people take for facts. Do not forget to check out our article about myths and facts related to the smartphone battery.
Requirements
A rooted OnePlus device running Oxygen OS.
Magisk systemless framework.
Fix Delayed Gmail Notifications On Oxygen OS
Launch Magisk Manager on your OnePlus phone.
Tap on the hamburger menu icon on the left or swipe from the left edge to open the side menu drawer.
From here, go to the Downloads section.
Tap on the search icon in the top-right corner.
Type "gmail" and you should already see OxygenOS Gmail Battery Fix show up in the search result.
Tap on the download icon next to the said search result.
On the pop-up dialog, select INSTALL.
Once the module is flashed, tap on the Reboot button in the bottom-right corner.
When your device reboots, you should notice that you can now get Gmail notifications almost as instantly as new emails arrive. For instance, look at the time in the screenshots below. Gmail receives the email almost as soon as it is sent and displays a notification.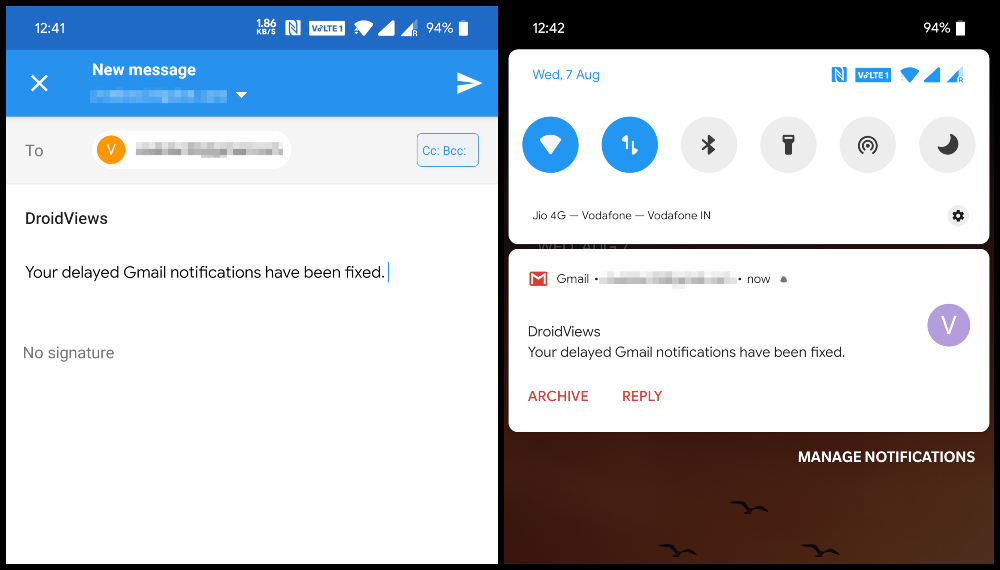 Since you have fixed delayed Gmail notifications on your OnePlus phone running Oxygen OS, it's time now to learn these 7 secret tips for Gmail for Android as well.
Read Next: How to Recover Permanently Deleted Emails in Gmail