News
The blend of OnePlus and Oppo has been slowly churning for years. Now, though, the companies are essentially becoming one entity. The
Microsoft could be looking to make a splash with Windows 11-capable Surface PCs, and a next-gen Surface Duo phone at the Surface event
Samsung has dragged Wear OS into the modern era, now Google needs to catch up and improve Android's foldable support too.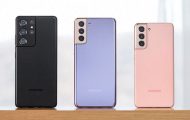 We expect the Samsung Galaxy S22 to launch early in 2022. We've got a ways to go until then, but here's what we hope to
The Samsung Galaxy Watch 4 could arrive soon, but what will it improve? Here's what we know so far about Samsung's next
In this blog post we will tell you what is m-commerce, why is important, types of m-commerce, Mobile Commerce's Benefits
  Ever since the introduction of smartphones, the world is not the same. Their usage is only going to expand with the advancement of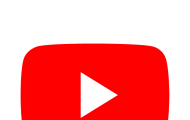 No matter if you are an already established entrepreneur or you are just designing your start-up business, you need to stay motivated.