About a decade ago, if anyone talked about cloud storage, he'd either be labeled mad or a visionary. Today though with increasing internet connectivity and improving speeds, cloud storage is a pretty good option. The only con is most cloud storage services charge a monthly or yearly subscription fee, unlike the hard drive that you only pay for once. Most of these services also offer some amount of free storage to lure customers in. Sometimes this means you end up having free cloud storage accounts with multiple services. It's not hard to imagine how that can be a mess. AnyTrans for Cloud is here to help.
AnyTrans for Cloud
For those of you who don't want to install a separate app for Google Drive, OneDrive, Dropbox, or iCloud AnyTrans is a perfect choice. AnyTrans for Cloud is a FREE cloud manager which enables users to manage multiple cloud services at one place. As of now, the service allows you to manage your Google Drive, OneDrive, Dropbox, box, pCloud, iCloud Drive and even your Facebook photos and videos. Not only can you access and manage multiple cloud drives but also multiple accounts of the same service, right from one place.
Don't miss: Download and Install Android Apps on Your Device Directly from a Windows PC
Download AnyTrans for Cloud
AnyTrans for Cloud can be easily downloaded via iMobie's official website. It's available for all your devices too whether you are on a desktop, smartphone, or tablet, and whether you are at home, in the office, or on the go. Scroll down and towards the bottom, and under Access AnyTrans from Anywhere, you'll find download links for a Windows, and Mac version as well as the link to the Web app. iMobie also offers AnyTrans Android Manager and AnyTrans iPhone Manager which let you manage your mobile devices from the cloud.
Add your cloud service to AnyTrans for Cloud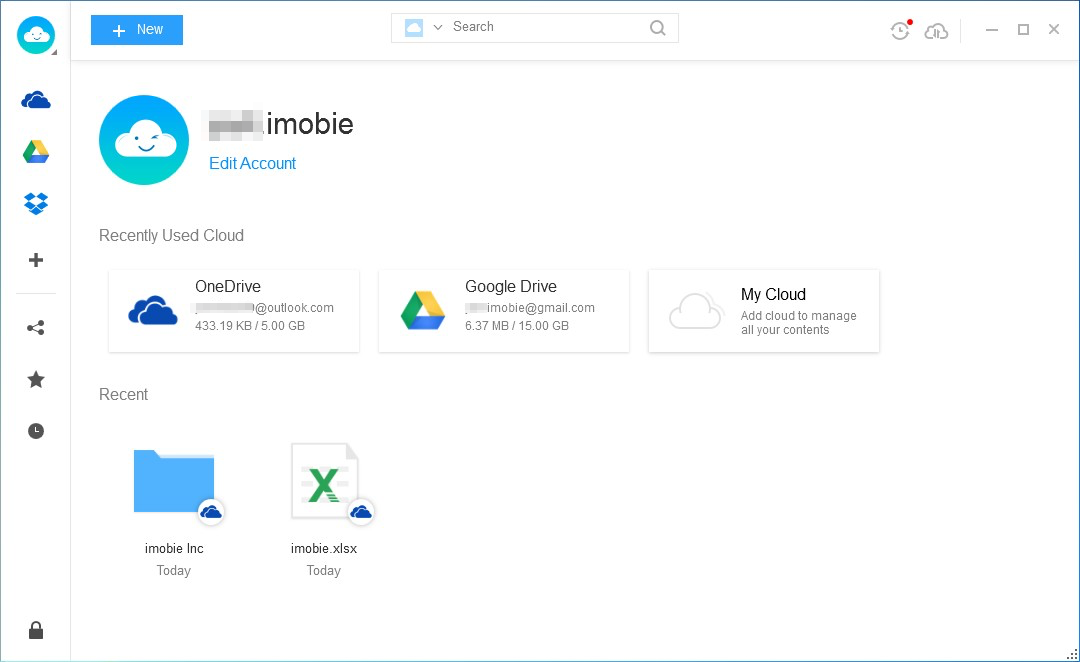 Once you've downloaded AnyTrans for your computer, simply launch the downloaded installer and it will install AnyTrans in no time. The installation is neat, seamless and simple, unlike many other Windows apps. Once installed, you can launch the app then simply click on My Cloud, select a cloud service you want to connect to and click Authorize. This will open a link in your default browser where you can authorize AnyTrans to manage your cloud data. Similarly, you can add more than one cloud services which then appear on the side panel to the left. You only have to worry about your unified AnyTrans account once linked, instead of several cloud storage accounts.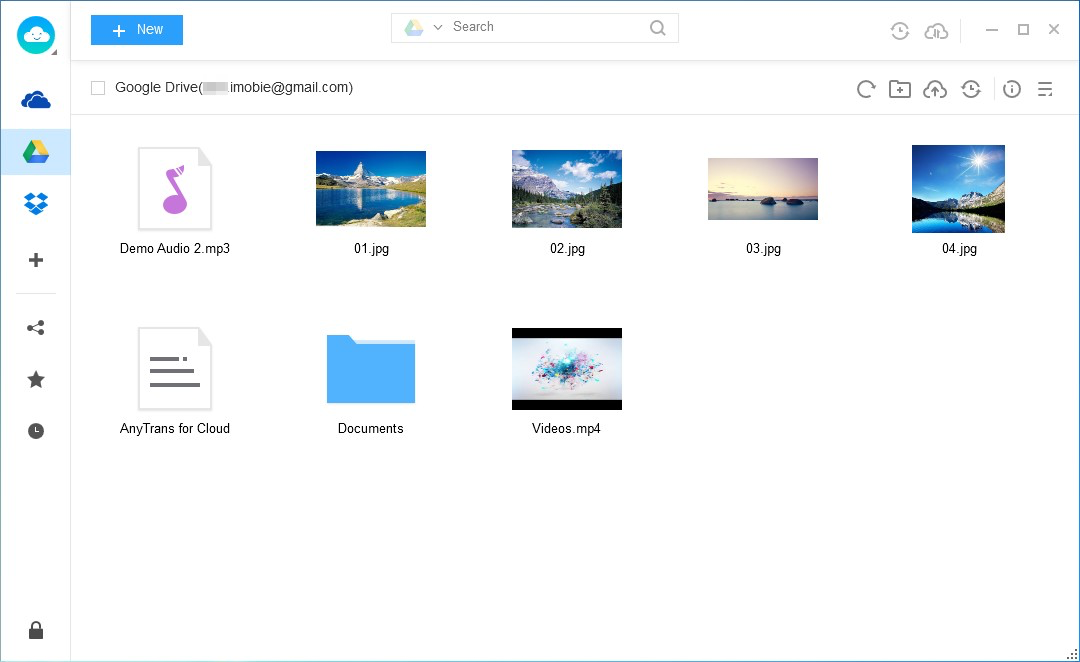 Since this is a desktop app, it works like one too. You can drag and drop files to sync them to your cloud just like you would on a flash drive or an external hard drive. You can quickly switch between different accounts which can be really helpful when you don't remember where the file you're looking for is. If you still can't find it, the unified search box at the top is very helpful. Sure it can do the normal search through your files. Where it excels ins the unified search that lets you search all your connected cloud services at once. You'll need to click on the drop-down arrow on the search bar to get to this feature.
Related article: Easily Transfer Files from Android to iOS Using AnyTrans
Transfer files between several Cloud services with ease using AnyTrans
What makes AnyTrans even better is that it doesn't treat your cloud storages as separate islands that just won't work together. It lets you transfer files seamlessly from one service to another. No need to download all of it and then upload it to another service. Perhaps it would have been slightly easier if it allowed you to directly drag and drop files from one cloud service to another. Still, what it offers is something I haven't experienced before so can't really complain.
To transfer files from one service to another, just select the files and folders you want to transfer, and click on the Sync to Cloud button.
This will open another Window where you can select another connected cloud service, access its folder structure and decide exactly where to place the files. It's almost as easy as transferring files between local drives.
Final Verdict
AnyTrans can make life really simpler for those who have multiple cloud storage accounts. All of that comes at a price though. You can download AnyTrans for Cloud free and use all the Premium features for about a month. You can even gain a few extra days of free, premium service by adding all your cloud accounts, referring to friends, etc. But at the end, if you still wish to continue using it, you'll have to buy one of the plans shown above. Only you can decide whether the costs are worth it because only you know how much you need it.
Similar post: Manage Your Cloud Storage and Keep Eye on Usage with Unclouded