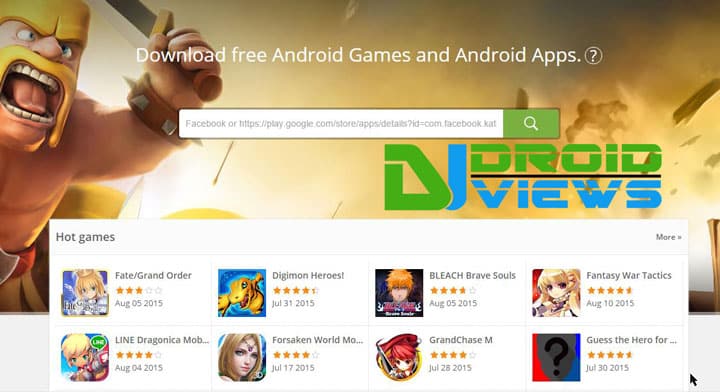 Pure APK Install is an APK installer software for Android that installs APK games and apps from PC to Android phone or tablet with ease. It would take just one click to install any application to your Android device. This tool supports all Android devices from all manufacturers (Samsung, HTC, Motorola, Huawei, LG, Lenovo, Mi, Micromax, etc) for app installation.
This APK installer works perfectly across Windows platform. Plus it supports Android version 2.3 and above and the latest Lollipop 5.1.1 has already been tested. Pure APK Installer has an advantage over region restriction that occurs in Google Play so you don't have to worry about the region restrictions anymore.
To run Pure APK you just need to install it on your Windows PC then drag and drop ".apk" files into the software. You can search and download the Android applications of your choice from apkpure.com with tons of available applications.
These files come in ".xapk" format. XAPK is a brand new file format standard for Android APK package file. Contains all APK package and obb cache asset file to keep Android games or apps working; it always ends in ".xapk". To ensure games, applications run perfectly, APK Install one-click install makes it easy for Android users to directly install .apk/.xapk file to the root directory.
Download: PureAPK Installer | File: Pure_APK_Install_setup.exe(8.05 MB)
How to Install XAPK Files on Android Phone using Pure APK
Get XAPK (APK with OBB) file or APK ready. You can download XAPK file from APKPure and save them on your computer.
Download Pure APK Install

and open it on your computer.
Note: To finish XAPK/APK Installing, you need to enable USB Debugging on your Android device first, before plug your Android phone or tablet into computer USB port and get connected with the computer via USB cable.
Drag and drop XAPK, APK file, or "Open APK File" on your computer.
Preview your App and select external SD Card or Android internal memory to install it.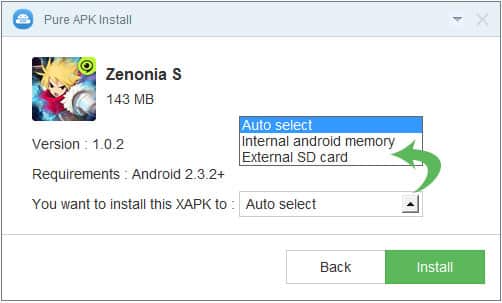 Then click "Install button" to start your XAPK/APK installation and wait until it installs.