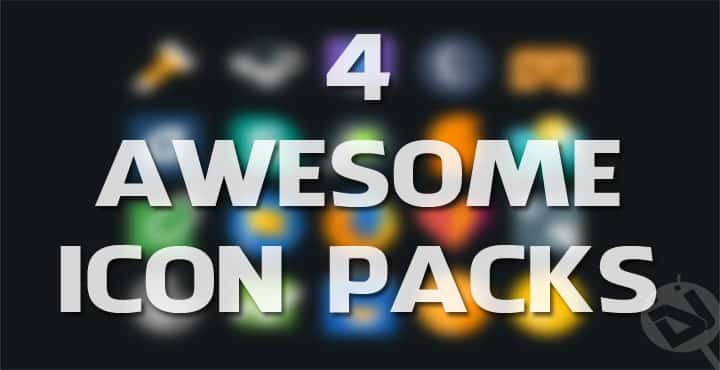 Getting creative with your smartphone is not an easy task – it needs a lot of creative imagination. We have already shared few techniques that you can use to get creative i.e. best launchers, best live wallpapers, as well as best static wallpapers. So do check them out.
Now that first two steps in the process of customizing your smartphone have been taken care of, it's time for the third step i.e. installing amazing icon packs. If you are up for it, this article will help you for sure.
Glim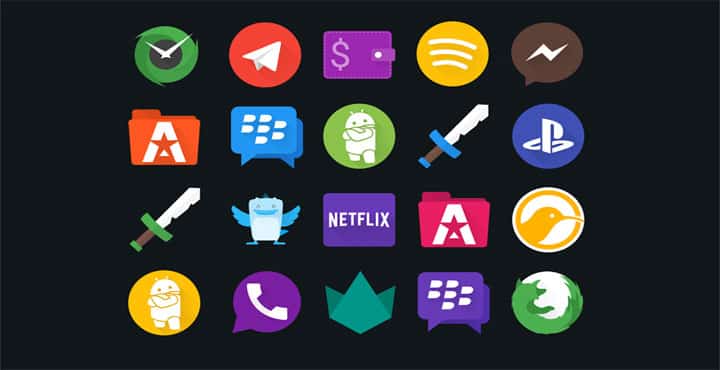 Glim is an awesome take on flat and material design icons. Even after having flat icons as its base, it manages to offer vibrant yet sophisticated colors. All icons of the Glim Icon Pack consist of a soft long shadow and vibrant colors out of the material color palette.
Currently, Glim is available for $0.52 (in India) and it includes 2,500+ colorful icons, tons of alternative icons, dynamic calendar support, and some awesome cloud-based high-quality wallpapers to match the overall icon theme. These wallpapers come with Muzei support.
Since these icons are based on flat design and look similar to original icons you may find it difficult to differentiate between actual icons and icons from Glim. But this is limited to only a few icons. All look awesome on the screen as colors really pop on the screen.
Immaterialis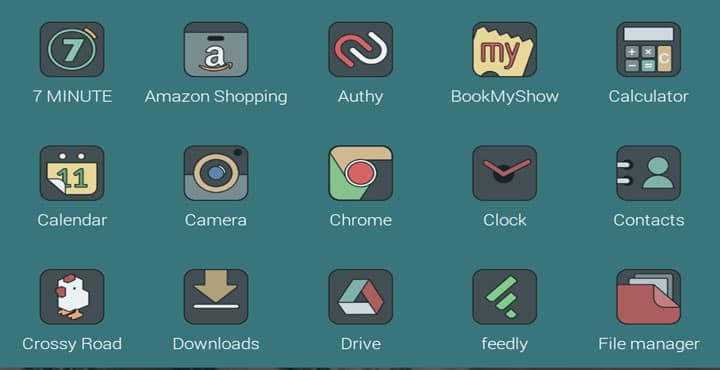 Immaterialis is completely different that you have ever seen before. It's cool, it's calm, it's soothing to eyes, it's artistic.
It contains 3,300+ icons. All these icons have similar images like that of the original icon but the color scheme is completely different. Colors seem like they have been heavily toned down yet they have enough colors to give you a somewhat retro feeling. It supports dynamic calendar, 80+ cloud based high-quality wallpapers that come with Muzei support and really goes well with the icons. It supports all the major Android launchers like Action Launcher 3, Nova Launcher, Apex Launcher, etc.
It costs $0.60 (in India). That's a really low price considering the quality of work you are getting.
Beluk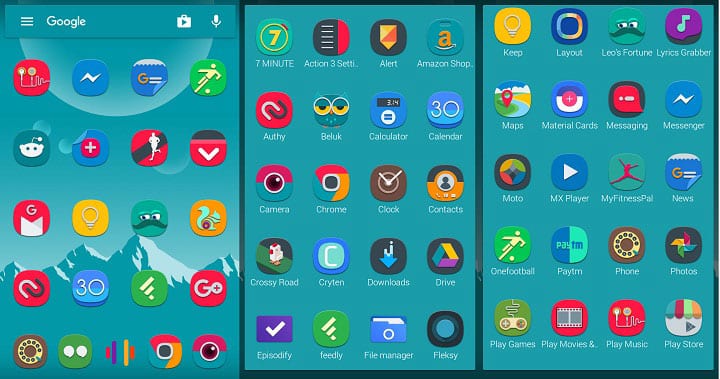 I like icon packs with same shape and size. Beluk is one such icon pack. It has square-ish icons with round corners and amazing color combinations. All the icons are colorful and vibrant and give a different feel as compared to other icon packs of the same kind.
Beluk costs around $0.60 (in India). It contains 3,300+ beautiful, vibrant icons and around 100 cloud based high-quality wallpapers matching the overall theme. It also has dynamic calendar support and smart icon request tool.
Cryten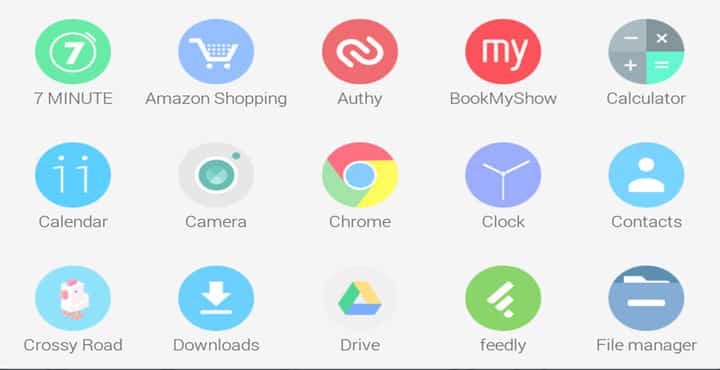 Cryten is the best round pack for Android. There, I said it. According to me, nothing comes close to Cryten. It has 3,700+ round icons with a light color palette, 61 cloud based high-quality wallpapers, hundreds of alternative icons works with UNICON & XGELS, dynamic calendar support, and a minimal clock widget. This developer is probably one of the best since he keeps on adding new icons almost every week. All this awesomeness will cost you around $0.43 (in India).
PS: Some of the above-mentioned icon packs are on sale right now. That's why they have such a low price. Grab them right now.