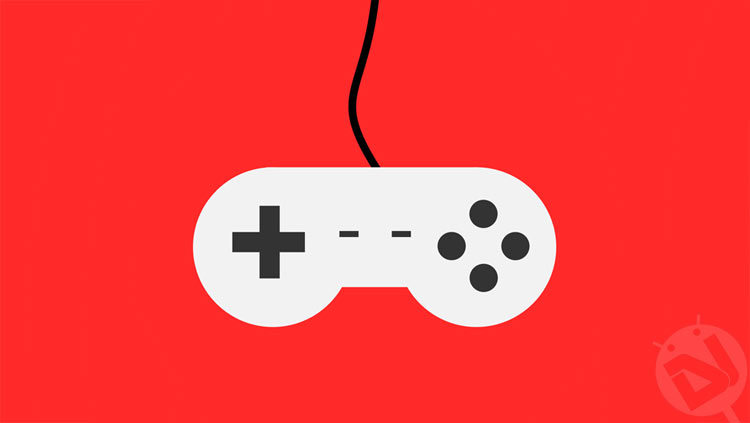 Hey, guys, we are back. Back with a huge yet different pile of games to recommend. For those who don't know, in this series, we recommend some of the games out there available on the Google Play Store. However, this is not a list of best games. The games recommended here are different and provide a unique and unrivaled overall experience. And having tried them you fill most probably agree that they are some of the best engaging Android games available out there. We assure that here will be at least three games that you might not have tried even if you are a hardcore gamer.
Part One: Some Engaging Android Games You Might Not Have Tried #1
The main purpose of making this series was to let players explore different varieties of games not only by category but also by design perspective. This post can also be handy to intermediate or indie developers looking for inspiration or a new angle to observe things. So, without any delay, let's use HM 08 Dive and submerge ourselves into the topic.
1. Ridiculous Fishing
Just as the name sounds the game is really ridiculous but in a good way. I can bet you haven't played a game similar to this. Nevertheless, this game is all about fishing with machine guns, chainsaws and probably toasters. Don't ask me how to, go ahead and try for yourself.
Editor's Pick: 5 Best Face Swap Apps for Android
The game features hours of gameplay including a never-ending arcade mode, unlockables, weapons, fishing gears, and accessories. Moreover, the fishes turn into hats. Hmm, that sounds weird. This is one of the most popular games developed by Vlambeer studio. They sure nailed it.
2. Trolls vs Vikings
This is a strategy and tower defense game which is quite similar to the Plants vs Zombies. The unique aspect which this game carries is its versatility in character and design. It also refers to the ancient rivalry between Trolls and Vikings. The game features a distinct story design, the wrath of a Nordic God and great gameplay experience. Don't forget to try it.
3. The Dragon Revenge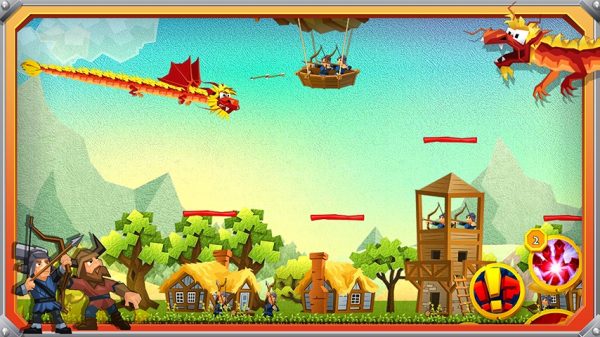 Next is a simple touch-based game compiled into an action genre. This game is one of the most demanding games on the Windows Store. Now, it has been ported to Android and its fans are growing exponentially. The main motive is crushing the enemies, destroying everything and retrieving the gold back. Why? Because it is your gold.
You may also like: 5 Best Photo Editing Apps for Android
One bizarre feature of this game is to let the player roam in the clouds. It feels like an open world. The game features four unique dragons, freakish abilities, unlimited levels, upgrades, missions, rocking music and more. Click the link below for more details.
4. Super Party Sports Football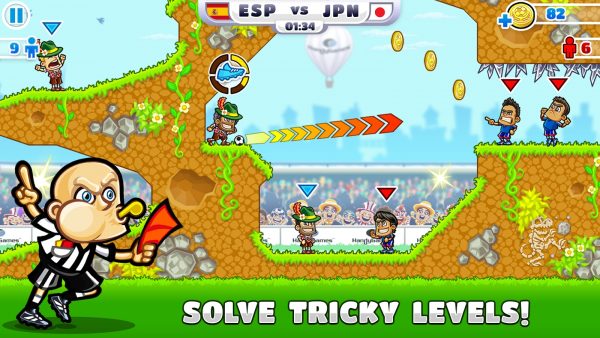 This is the wildest football ever made. If you're a fan of Worms then this game won't disappoint you. The game features over 100 levels, physics-based gameplay, power-ups and Rio Samba party sounds. It also lets the user choose different nations according to their choice.
It also lets the user choose different nations according to their choice. The best feature of this game is that it supports a variety of controllers including XBOX and Play Station controllers. Visit the Play Store for more details.
5. Oceanhorn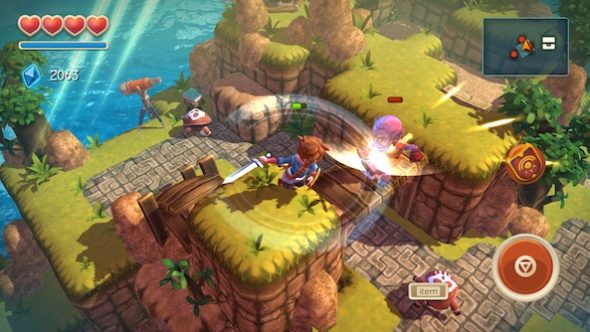 If you are a fan of role-playing games then this game will excite you for sure. Oceanhorn is all about growing from a boy to a legend. I sure would have told the whole story but I don't want to spoil your experience. The smooth animations, vector graphics, seamless controls and the soothing music are enough to strike through your heart.
Don't miss: 20 Google Maps Tips and Tricks
The team of Oceanhorn has really stepped up in delivering a quality content to us. Apart from its marvelous storyline, the game features uncharted islands to explore, 10+ hours of gameplay, quests, achievements and more. Well, I forgot to mention all the music in the game is made from the legendary Nobuo Uematsu and Kenji Ito.
6. 8-BIT WATERSLIDE
The name clearly states it. It is an 8-bit waterslide game compiled in an arcade genre. I don't want to say it but the according to the developers the game is about torturing a small helpless game character as he is sliding down the waterslide.
This indie game is a whole lot of fun with family and friends. To be honest this game is on the list because of its 8-bit nature and unique design and aspect. The game features a one touch control, waterslide levels, and upgrades.
7. Tower Slash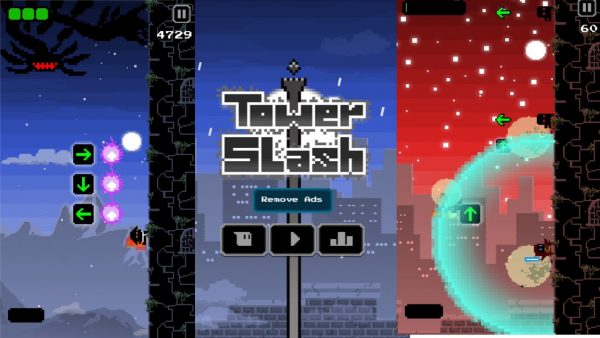 Tower Slash is an action game designed on the pixel art foundation. Of course, the game is not endless. However, this game is really tough. Players with sharp minds can only play this. It feels like mental training. Although being a game of action genre this game also serves the purpose of puzzle games.
See Also: 10 Best Gameloft Games Under 50MB for Android
The game features its unique swipe to match arrows control, unlockable characters, special abilities, level ups and more. The ultimate goal is to reach the top of the tower and become the Tower Slash champion.
8. Ninjevade
Ninjevade is simple and straightforward yet without agility and evasiveness players will have a tough time to beat it. However, the game can't be beaten as it is endless. The concept and design are minimalistic. Yet, they serve their purpose.
The mechanics are strong enough to indulge the players until he becomes the master of it. This game is sure a great time killer. The game features unlockable belts, achievements and more. Make sure to check it out.
9. Outfolded
Outfolded is a minimalist puzzle game which involves unfolding of shapes in order to reach the goal. Unlike all other puzzle games, this game does not force the player to play seriously or attentively which is evident because if a player played a wrong move then he can always use undo for it is unlimited.
That being said, I'm stunned that they were able to pull out such a pleasant game. This game allows the player to share solutions via social media. This means if a player gets stuck others can always help him out.
10. Cartoon Defense 4
There are a lot of people who have played the cartoon defense series. We all know those series are great except for Cartoon Defense 5, it was just eh… However, this is not like the fourth version. If you are a cartoon defense fan then you should definitely play this.
The game features more than 150 stages, mini games, and various events, enemies, mid-bosses, weapons, and upgrading with speedy and dauntless finger actions. This is sure a lot of fun if you be lucky enough to get a fortune cookie.