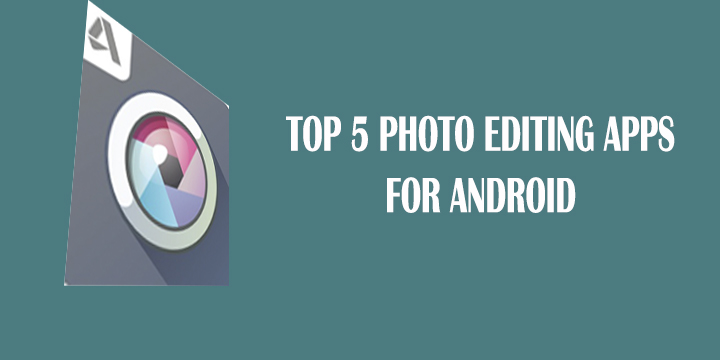 Whether you like to simply share moments on Instagram or you are a pro photographer, you often come across a picture that is in need of some editing. Hence, today, we are going to provide you with a list of 5 best photo editing apps.
We will try to give you a list of apps that focus on different aspects of editing. As a result, don't expect to see 5 apps that are solely good on applying filters. Moreover, feel free to use more than one of these apps on one of your photos in order to get creative and see what happens.
Before we continue on with our list, feel free to read some related topics provided below.
1. Prisma
We can safely say that Prisma is one of if not the most interesting photo editing application around. If you are a filter junky and like to express yourself by applying different filters in every one of your photos, then this app is definitely worth checking out.
You can also make Prisma more useful by using it with other apps such as "#SquareDroid" and "PicsArt". We have already written an in-depth guide about such tricks, though. In order to learn how to apply those tricks read:
2. Pixlr
If you are tired of using only filters or you simply want to use an effect on a particular area on your photo, then Pixlr is what you are looking for. With over 50 million downloads it is easy to consider "Pixlr" the king of photo editors.
The photo on your left is the original one. Can you spot the differences?
You can easily enhance your picture with the auto-fix feature or give your own touch by applying a particular effect by simply tapping on your screen. Additionally, you can rotate, blur, sharpen and more either your whole picture or a specific part of it.
[googleplay url="https://play.google.com/store/apps/details?id=com.pixlr.express"/]
3. ToolWiz Photos
ToolWiz is an application that brings together some of the features of the aforementioned applications. However, I would really like to focus on a great effect called "Water Reflection" as well as the "Texture" effect. Remember how we enhanced the photo of the little wooden house above? Well, let's flood it a bit (figuratively of course).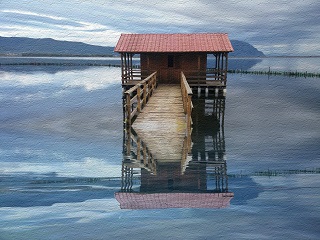 As you can see we completely changed that photo. Some of you may have also noticed the texture effect that we applied, completely changing the "feel" of the photo. Moreover, as I mentioned before, this app incorporates some features of "Prisma" and "Pixlr" as well.
[googleplay url="https://play.google.com/store/apps/details?id=com.btows.photo"/]
4. Photo Editor
Unfortunately, there is so much you can do with a photo editor. As a result, both this and the next app don't have a unique feature but are exceptionally good and easy to use as well. Photo Editor is full of features and offers a completely straightforward and intuitive UI. Download below.
5. Vinci
Vinci is as close as it gets to Prisma. Some users may even find it better. Apply artistic and unique filters to your photos. Let's see an example of an already familiar photo.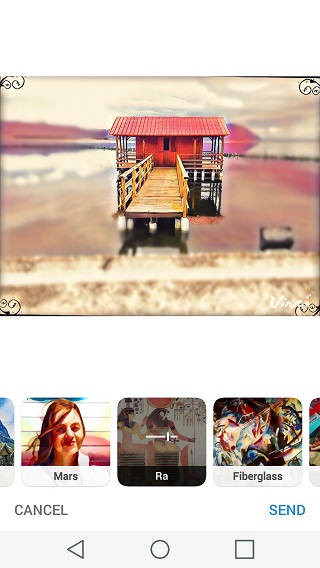 As you can see it turns out rather beautiful. I personally prefer Prisma to Vinci but technically this is actually a tossup. Personal preference will play the biggest role in what app you choose between the two. Download below.
[googleplay url="https://play.google.com/store/apps/details?id=io.vinci.android"/]
Did we miss any other application? Feel free to comment below.