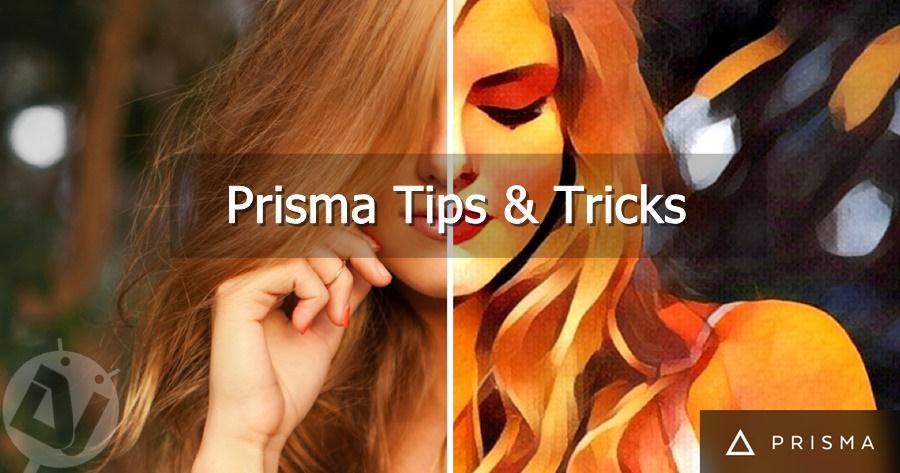 If you're using any photo editor apps other than Prisma, you can safely ditch them. Prisma is by far the best photo editing app we've seen for Android devices. The filters in Prisma are the best and looks like a real art rather than a pitiful digital mockup. This artistic neural network app is quite popular these days and you'll know the craze is real when you see the app overloaded most of the time. Today we will make your experience better with these awesome Prisma tips and tricks.
Despite the fact that the Prisma app is currently the best in class, it still has some issues which we hope will be resolved soon. Also, a bit of tweaking the app settings makes your experience better. So, here are some Prisma tips and tricks to make your artistry grab a spot in the art gallery.
1. Ditch the Watermark
By default, Prisma adds a small logo at the bottom right corner of your artworks. It doesn't do any harm but who would like to add an irrelevant logo on their masterpieces. So, let's ditch the watermark from all your artworks from now on.
Open the app settings in Prisma by tapping the gear icon and now toggle the "Enable Watermarks" to the disabled position. Now you can return to your artworks to see the logo gone.
2. Save Images Automatically
It's hard to resist the urge to turn all your normal photos to beautiful artworks with Prisma app. In that case, it's better to enable "Save Images Automatically" toggle in the settings. This will make an automatic backup of your filtered images to your phone storage, so they can easily be found in Gallery app.
3. Some Tips to make Prisma Faster
If you have been Prisma for a while, you might have come across annoying issues like "Prisma is over capacity" and server issues. This is the biggest criticism Prisma is facing now. Image processing is too slow and upload issues pop up every now and then due to a high number of users reaching to its servers. We hope these issues are temporary and Prisma improves its infrastructure to meet the growing craze.
Until Prisma addresses this issue, you can try some of the below tips to make things faster:
Use WiFi or 4G Connection: If your data connection is slow, then it takes too long time to upload and process the images. So, there are high chances of getting a connection error after some time. You can use a WiFi or 4G connection with good speed.
Don't Multitask: Prisma is quite a resource hog, so it needs a huge amount of your system resources. So, don't multitask or minimize the app while applying filters or uploading images.
Timing is Important: Use Prisma app at more obscure times when there is less traffic to their servers. Fewer users mean more chance for hassle-free artistry.
4. Don't use Built-In Camera of Prisma
Like any other photo editing app, the inbuilt camera module of Prisma is below par. So, never use the inbuilt Prisma camera for taking pics. Use your phone camera app instead and then upload them to Prisma servers.
The inbuilt camera of Prisma is quite basic and doesn't support various features like HDR, night mode, and saturation adjustments. You can get all these features in the phone's camera app or other third party camera apps. You can later upload the captured images to Prisma and turn them into art.
5.  Apply Filter on Full-Size Images
Prisma only supports images in 1:1 ratio, so you need to crop your full-sized images. This is quite annoying when you can't fit all the awesomeness in the 1:1 format. So, you have to squarify your image before uploading to Prisma servers.
You can do this using any third party apps mentioned below.
Stay tuned to our website to get more awesome tips and tricks.