A few days ago, we showed you the different ways you can use in order to take a screenshot with your phone. Today we are going to raise the bar a little more and showcase 5 apps that can help you record your Android screen. Record a video, that is.
Those applications are particularly useful for a variety of reasons. YouTube tutorials and videos about Android Nougat's new features are impossible without applications like these. Hence the importance of this article. Read below in order to find out our list of choice for Android's best recording apps.
1. AZ Screen Recorder
Fast and reliable, this screen recorder is probably your best bet in terms of performance and ease of use. Tap on the icon after you've installed the app and a little toolbox will appear on your screen. Think of it as the control center. Hit the red shutter icon and you are good to go.

The other icons can be used to take a screenshot, access the settings or access the app's gallery. It is worth mentioning, however, that "advanced" features such as trimming middle parts of the video, require a one-time purchase.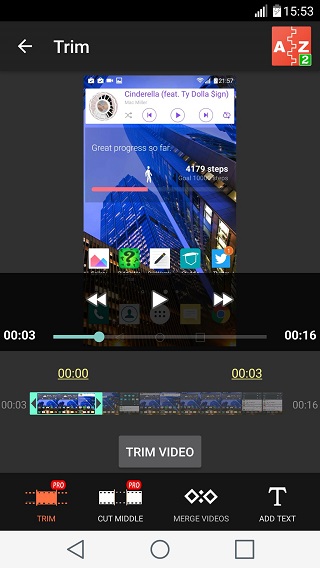 Although purchasing the pro version is a worthy investment, keep in mind that the free version still enables you to merge videos and put text on top of them. Overall, AZ recorder is the first app I would urge you to try. Download below.
2. Game Screen Recorder
Optimized for gaming, this application is ideal for all of you who want to record walkthroughs and/or game tutorials. Simple intuitive UI and auto-recognition of your installed games will undoubtedly make your life easier.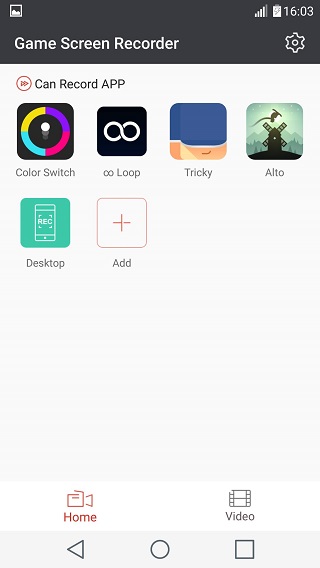 Also, note that everything, from the video's FPS to whether your front camera will be on or not is in the settings.
It is also important to note that desktop recording is available. Keep in mind, though, that Game Screen Recorder doesn't have an integrated editor. You will have to use a third party app or your phone's default one.
3. REC Screen Recorder
The gestures and "quick toggles" available in this app are what secured its position in this list.For example, you can shake your device to either take a screenshot or stop recording. Apart from these gestures the settings give you full control over the frame rate and bitrate of the recording.
Apart from these gestures the settings give you full control over the frame rate and bitrate of the recording. The only drawback is the seemingly infinite number of ads and the irritating starting screen.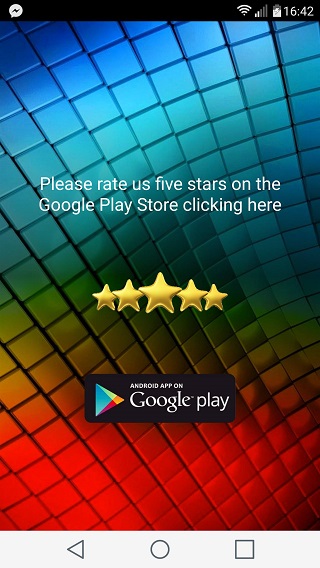 As always, a one-time purchase will save you from all this fuzz. Download and try REC below.
Feel free to comment below for questions and advice.