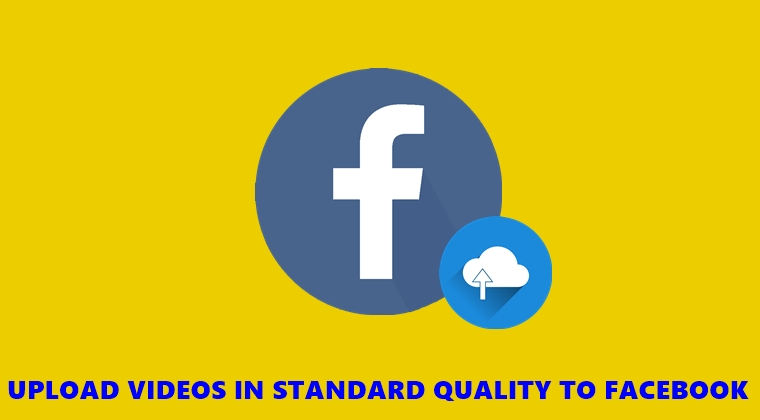 Since the inception of unlimited data packs, uploading and downloading videos in standard quality is a thing of the past. However, not everyone enjoys this benefit even today. Moreover, in some places, the network connectivity is so poor that 4G is a boon for them. On the other hand, say you might be out somewhere with a limited data pack but wish to share something with your Facebook friends at this instance itself. In all those cases, it only makes sense to upload videos in standard quality rather than in original HD quality on Facebook. Therefore in this guide, we will be listing the instructions to carry out the above tasks, via the Facebook app. So without further ado, let us begin. Also, check out 10 Facebook tips and tricks on Android.
Upload Videos in Standard Quality to Facebook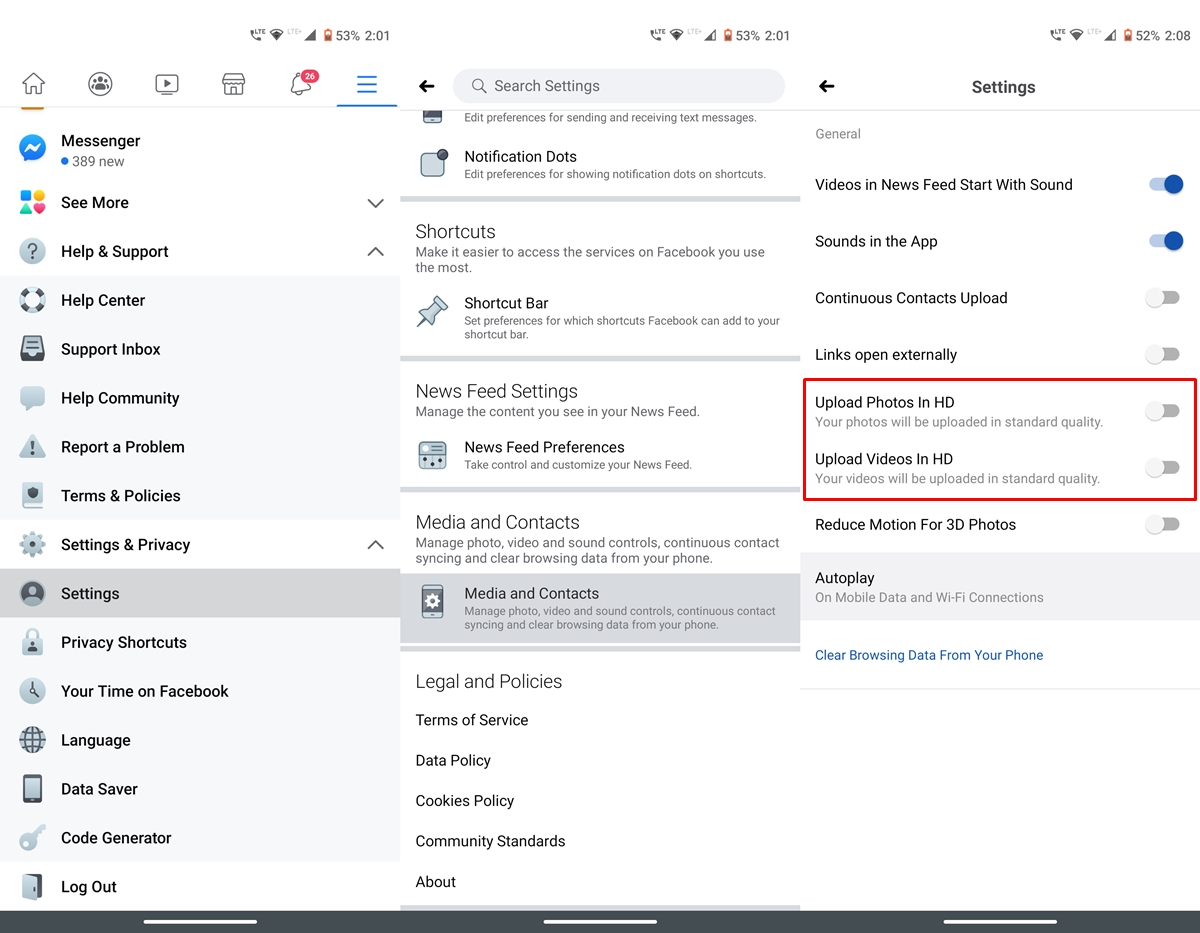 The same set of rules could also be applied if you wish to upload images, apart from videos, in standard quality via the Facebook App. The option to do so is present under the same menu where we will be managing video upload quality. With that said, here are the steps to follow.
Open the Facebook app on your Android device.
Tap on the hamburger menu situated at the top right.
Go to the Settings and Privacy section and tap on Settings.
Scroll to the Media Contacts section. This will be the last option on that page.
Under that, make sure you disable the toggle next to Upload Videos in HD and Upload Photos in HD.
Doing so will make sure that the uploaded photos and videos are in standard quality. This might be a slightly compressed version of the original file but has a dual advantage. First, it will definitely save some bandwidth and secondly, the upload will be done much quicker. So these were the steps to upload videos and images in standard quality via the Facebook App.
Don't Miss: How to opt-out of targeted ads on Facebook
Other Facebook Video Tips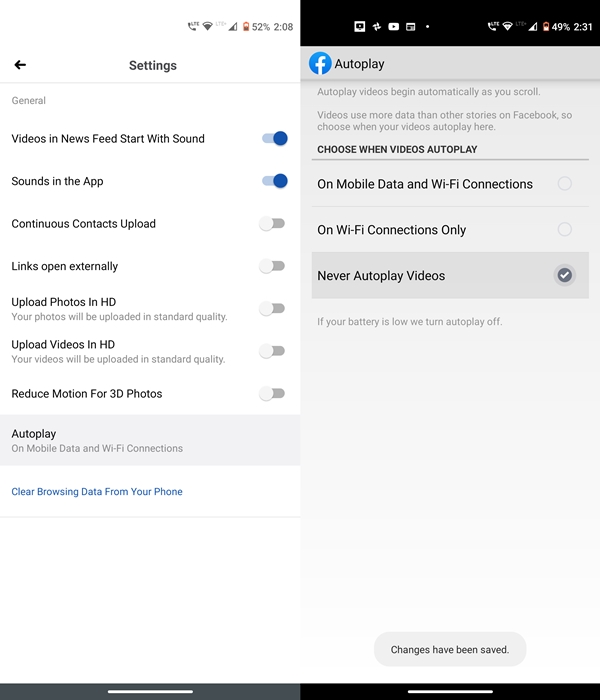 Now that we have discussed the instructions to upload videos and images in standard quality on Facebook, there are some other tips that you should keep in mind. The first one is the Autoplay of videos. I have never been a fan of videos being played automatically. It is much better if we get to choose what videos we want to play rather than letting the app play each video that pops-up. Fortunately, Facebook provides an option to control the autoplay of videos. That option is present inside the Media Contacts section itself. Under that, tap on Autoplay and select Never Autoplay Videos.
Also Read: YouTube enables autoplay option under Subscription Feeds
However, some users are of the opinion that they don't have anything with the videos being played in an automatic mode. However, they just want the videos to be on silent or rather mute when it starts playing automatically. Well, the app provides the option to handle that as well. And it's again situated it the Media Contacts option, right from where you handled the steps to upload videos and images in standard quality. Within that, just toggle off the switch next to Videos in News Feed Start With Sound.
So this was all from this guide. We discussed the steps to upload videos and images in standard quality via the Facebook app. Apart from that, we also looked up the instructions to effectively manage the Autoplay videos. Do share your opinion on the same in the comments below.