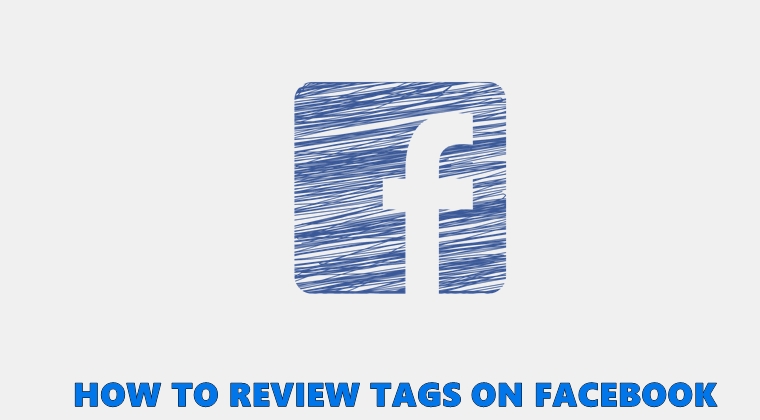 Tagging is a great way of getting notified about your presence on any post or comment. A simple @ and the username is all that is required. However, some times this tagging could itself be a cause of concern. This is because no permissions are needed to tag anyone on Facebook, and you could easily end up on the wrong side. For example, any user, even without your consent, could easily tag you in any posts having a bad taste. And as soon as you are tagged, it appears on your timeline, and every one of your friends and family could have a go at it. This is something that most of you might want to avoid in the first place. Therefore, reviewing tags before they appear on your Facebook timeline is the best practice. Similarly, consider blocking offensive tweets from appearing on your Twitter feeds
Control who all could Tag you in Posts
Unfortunately, you don't have a say over who all can tag you in posts and comments. However, how (and if) these posts appear on your timeline is totally under your control. You have two different approaches to the same. The first one involves changing the settings related to all future taggings (review tags feature of Facebook). This is a universal setting and will affect all the future tags, even if it is something of your liking.
This feature scores more on the ease factor as it will automatically hide the posts from your timeline. However, the fact that it gets applied to all the posts is something of not everyone's liking. So apart from reviewing tags on Facebook, you could take another approach. But before we discuss that second approach of reviews tags on Facebook, you could also untag yourself from multiple posts at once on Instagram. Do check out our guide on the same as well.
Coming back, the second method involves deleting the posts you're tagged in from your timeline. Being a manual process, this requires a little bit more effort. However, you have full control over the posts that need to be hidden from your timeline and those that don't. The choice is ultimately yours. Here we will be discussing both the methods to review tags on your Facebook timeline, beginning with the former. So without further ado, here are the required instructions.
Review Tags on Facebook
The first process involves manually reviewing tags that appear on the Facebook timeline. Here is what needs to be done.
Open the Facebook app and tap on the hamburger menu.
Scroll to the Settings and Privacy section and tap on Settings.


Head over to Timeline and Tagging. This will be under the Privacy section.
Under that, scroll to the Tagging section and tap on "Who can see posts you're tagged in on your timeline"
You now have six options to choose from the review tags feature of Facebook:


Everyone: Any of the users, on or off Facebook, could see all the posts you're tagged in.
Friends of Friends: The default option. Your friends and their friends as well could view these posts.
Friends: Only your Facebook friends will be able to view your tagged posts.
Friends Except: Creates an exception list that will hide your tagged posts from them.
Specific Friends: Creates a whitelist, with only the members of that list who could view the posts you are tagged in.
Only Me: The posts will be hidden from everyone, except you.
Simply make the desired decision and close the app. The changes will automatically be applied. But what if you don't wish to apply the review tags feature on Facebook? Well, there is another tip that you could take the help of, as mentioned below. Moreover, you could also download your entire Facebook data, including chats. Refer to our guide to know more.
Delete the posts you're tagged in
You could also manually delete any posts that you are tagged in. Although it is a much effort requiring task, it gives you much granular control over the review tags feature of Facebook. For the unaware, just head over to your timeline (the fourth option on the top bar) and find the post you are tagged in. Next tap on the three horizontal dots and select Delete. Again in the confirmation dialog, tap Delete. Pretty simple, isn't it?
So this was all about the various methods to effectively manage and review your tags on Facebook. Both of these methods have some advantages and drawbacks. Which method you end up choosing is ultimately your decision, but do let us know the same in the comments as well.