Weather Apps
Are you looking for a beautiful weather app? Today Weather Forcast is the most beautiful app in my opinion and you must give it a try.
Minimalism has been slowly taking over the modern UI design from operating systems to applications. It's also necessary in many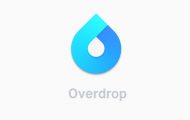 There's no shortage of fancy weather apps on the Google Play Store. And, at the core, they all serve the same purpose –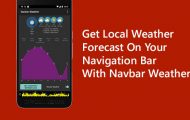 There is no lack of quality, fancy, and just downright awesome weather apps on Android. Almost every Android smartphone ships with an
Sony may not be known a lot for its Xperia phones, especially in the west. The company does have a reputation for creating some of the
Today I'm going to talk about the weather. Wait, we aren't changing our niche to weather forecasting, we're still all
Android widgets Android without any doubt is the most feature packed, customizable, and flexible mobile operating system out there.
appThanks to their popularity, weather apps on Android are a dime a dozen. I, for one, am not a huge fan of weather apps as I still