Mods
Want to enjoy dark mode on Youtube? Here's the modded YouTube black or dark mode APK for Android that not only lets you enjoy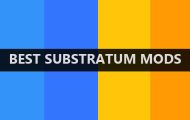 When it comes to Substratum, the first thing that comes to mind is its system theming capability. With tons of themes available,
If you're into modding your Android device, installing custom ROMs and kernels, as well as other mods is something you'd be
Xiaomi may not be a big name in the west but in China and India, the company has made quite the name for itself. It has carved out its
With YouTube Vanced, you can enjoy features like dark or black theme, Picture-in-Picture and background playback on Android devices.
When it comes to Android launchers, many of us prefer a stock Android look over the OEM launcher. One of the most popular choices for
OnePlus 5T was released as the flagship smartphone from OnePlus in late 2017 which also became the second flagship smartphone from the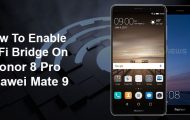 Most Android devices ship with a number of network tethering options. Unless your carrier has disabled these, a typical Android