When it comes to Substratum, the first thing that comes to mind is its system theming capability. With tons of themes available, Substratum is the best-theming app for Android. Here are 7 Substratum mods that can take Substratum theming to the next level.
While most of the Substratum themes change a lot of things on the system level, some just focus on a single part of your device. Such themes that focus on a single aspect have the advantage of giving lots of options to the users. Here are seven of such awesome Substratum mods.
1. NavSwag for Substratum
NavSwag is a great Substratum mod. It focuses on the navigation buttons. It supports Android Oreo and comes with lots of navigation button themes.
NavSwag offers more than ten themes for the navigation buttons. All the themes look very stylish and minimal.
[googleplay url="https://play.google.com/store/apps/details?id=com.b16h22.navswag"/]
2. Boot for Substratum
When you switch on your device, a boot animation is the first thing you see. It is nothing but a small video running in a loop. Sometimes it is the name of the manufacturer and sometimes it is just an eye-catching video.
Boot for Subs is a collection of some awesome looking boot animations which can be used to change the stock one.
[googleplay url="https://play.google.com/store/apps/details?id=com.sreerag.boot"/]
3. TypeFace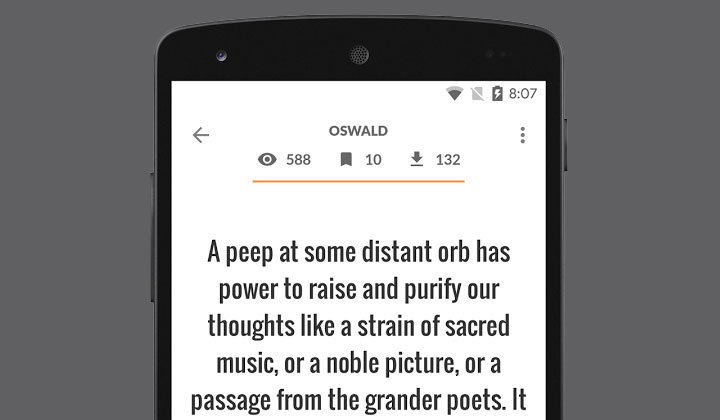 We've already covered apps for navigation buttons and boot animations. This Substratum mod is for fonts.
TypeFace is a collection of all Google Web Fonts. With this, you can change the system font to other fonts. Sure, third-party launchers too have font changing option but that only works within the launcher. But with Substratum powered font changing option, you can change the font of everything on your device.
Don't miss: How to Theme Your Android Device Using Substratum
[googleplay url="https://play.google.com/store/apps/details?id=pixkart.typeface"/]
4. LockClean
LockClean is a Substratum mod that lets you clean up the lock screen. With this all you can hide unnecessary clutter on your lock screen and achieve a minimal look.
LockClean comes with some built-in presets. You are free to choose from that or make your own custom lock screen. Once it's applied, you can hide things like status icons, carrier label, shortcuts, fingerprint icon, date, clock, etc.
[googleplay url="https://play.google.com/store/apps/details?id=com.kohlewrrk.lockclean"/]
5. Xboard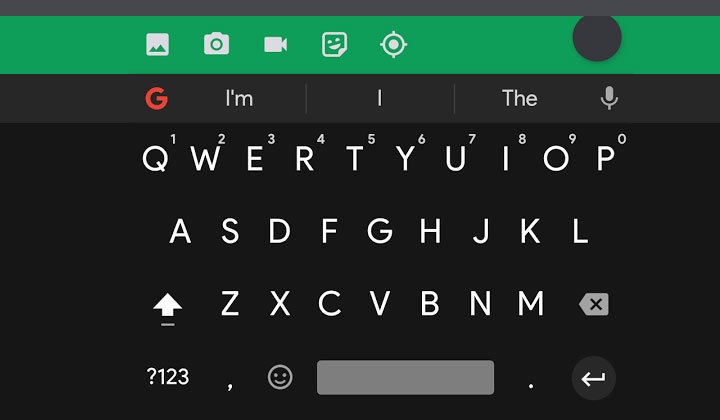 Xboard is a simple mod for Gboard, Google's keyboard. With Xboard, you can change the search button in Gboard. It has multiple styles to choose from.
Xboard doesn't offer anything other than that. Well, sometimes it's the small things that make the difference.
6. MNML Digital Clock Mods
MNML Digital Clock Mods is probably the only app of its kind. It offers 10+ awesome digital clock styles for the lock screen. It supports both Android Nougat and Android Oreo. All the clocks are very minimal in design, as evident by the name.
The Substratum mod is applied just like any other Substratum theme.
[googleplay url="https://play.google.com/store/apps/details?id=com.amald.digital.clocks"/]
7. Substweaks
Substweaks is to Substratum what GravityBox is to Xposed.
Substweaks is a Substratum theme that includes lots of handy little UI tweaks.
With Substweaks, you can tweak things like lock screen rotation, clock position, heads-up duration, AM/PM indicator on the lock screen, navbar height, etc.
You may also like: How to Install Substratum on Android 8.0 Oreo [No root required]
[googleplay url="https://play.google.com/store/apps/details?id=me.msfjarvis.substweaks"/]