Galaxy S4 Tips and Tricks
In this tutorial, we'll see how we can change Android device name under device settings. Besides, we'll also be describing
TalkBack or Voice Assistant is a feature found on Android devices and it's really useful for people with blind eyesight and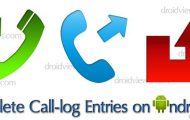 As a dedicated Android blog, Droidviews has always tried to address every bit and byte of the OS— from the commonest issues to the most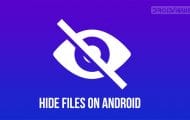 Every one of us has secrets that we would not wish to be disclosed to others. We have picked the best Android apps for hiding images,
The security options and features available for android have risen by some noticeable numbers. The fingerprint sensor is the latest and
We all have notification sounds on our phones or tablet devices irrespective of what brand or platform or price range they belong to.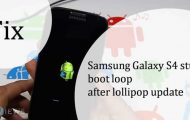 Recently we have seen many queries after the lollipop update. Few of them report battery drain and other points out at the stability of
Android is the most popular platform for mobile devices like phones and tablets across the world with billions of user base