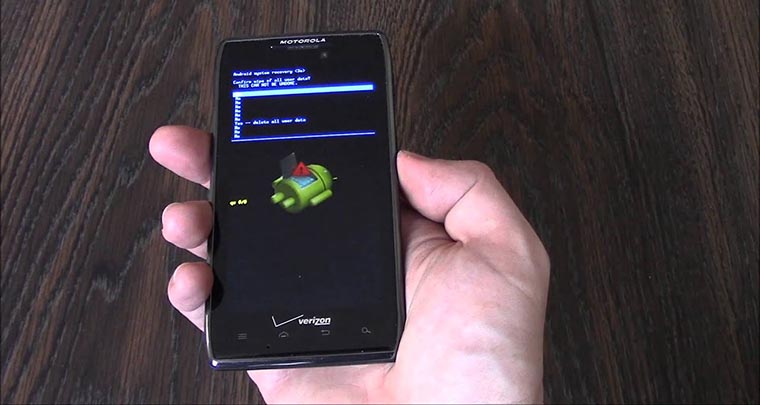 If you have recently updated your RAZR / MAXX to Jelly Bean 4.1.2  released from Motorola via an OTA, there are chances that you might have lost your root access unless you had backed up your root access before. The OTA update had brought a very tough security measure which took quite a long time to be cracked. Finally, Dan Rosenberg, the well-known root exploiter for many Motorola devices came up with a working root exploit to root Motorola Droid RAZR and RAZR MAXX.
The OTA update has brought many good and new features but has brought restrictions as well. For advanced Android users, these restrictions could be a real pain and they might be willing to get rooted soon. This root toolkit can be a lifesaver for some people. For a long time, this root exploit was Linux-only and has been recently launched for Windows platform and might contain a bug or two.
Please note that this root toolkit is still under development but has been reported to work by many users. Let's get rooted…
Disclaimer
The rooting procedure is going to void your warranty. If you are not aware of the risks involved, I recommend you to stay safe and don't proceed.
Before You Begin
This will void your warranty but you can claim it back by unrooting your device
The method explained here is for Windows-based PCs only.
This method will work only on Official Jelly Bean 4.1.2 firmware.
This won't harm your data but you might still want to consider a full data backup.
Prerequisites to Root Motorola Droid RAZR
Motorola Device Manager for installing drivers.
Root exploit toolkit.
A Droid RAZR / MAXX charged above 70% for safety.
Download the Smart Actions app by Motorola.
Steps to Root Motorola Droid RAZR
Install Motorola Device Manager from the aforementioned link.
If you have already connected your device, unplug it and make sure it takes all the drivers and gets detected properly.
Download the root exploit toolkit and extract it somewhere, say Desktop. You will get a folder named razr_blade.
Go to Google Play and download Smart Actions app or you could use the link provided above. Don't change anything in Smart Actions, just leave it there installed.
On your device, you have to turn on USB Debugging.
To do that go to Menu -> Settings -> Scroll Down to Development -> Now check Android / USB Debugging.
Connect your device to PC and make sure it is not connected in USB Mass Storage mode. Change it to Media or Camera mode.
Now finally, open the extracted folder on Desktop and double click 'run.bat' and press any key to start the rooting process.
Follow the prompts to complete the process and in the end, your handset will reboot. After that, you can unplug your device.
This ends the rooting procedure, after rebooting the device you could see an app called Superuser in your menu. To make sure you have working root access you might want to install a root checker app from Google Play, here's the link :
[googleplay url="https://play.google.com/store/apps/details?id=com.joeykrim.rootcheck"]
Tell us if this under development root exploit works for you in the comments section.
You might also like to read :