By now, many smartphone enthusiasts have seen the power of Google's image processing algorithms. Last year, they did it with the first generation Pixel devices and their HDR+ technology. This year, they showed everyone how to do portrait mode right, and with a single camera sensor. Even though some may prefer a smartphone over another many would argue that the camera on the Google Pixel 2 and Pixel 2 XL is the best of 2017. But unlike the Nexus phones, the Pixel lineup is expensive and not everyone can get their hands on the amazing combination of great hardware and Google's image processing prowess.
There have naturally been many Google camera ports with their last year's HDR+ tech. These ports have been shown to dramatically improve the image quality on some non-Google devices. On flagships such as the Essential Phone and OnePlus devices, and even on budget smartphones such as the Xiaomi Redmi Note 3. The camera on Pixel 2 is not a dramatic improvement over the first generation Pixel devices but it is still an improvement. To further widen the gap, it introduces new features such as Motion Photos, Face Retouching, and Portrait Mode.
Motion Photos aren't that big of a deal and you don't really need a Pixel 2 to get those. In fact, Google itself has an app called Motion Stills that lets you capture moving images. There are other alternatives as well. Other Pixel 2 camera features such as AR Stickers have already been ported before.
Pixel 2's Portrait Mode, however, is a different story. It was thought the portrait mode might take a while if at all, it was going to be ported to other devices. It works off a single camera instead of the usual dual camera set up. This means pre-2017 devices that you couldn't possibly imagine as having the portrait mode from Pixel 2, could have it after all. All they'd need is Google's software.
It was XDA senior member Charles_l who first showed that a port could work on other devices. He ported the Portrait Mode to work with the first generation of Pixel devices, that is the Pixel and Pixel XL as well as the Nexus 6P. His port came in the form of an app called Camera NX 7.3. This app is based on Google Camera 5.1.016 which isn't the latest version but it does have all the features from the latest version. It didn't take long for other developers to join in and Arnova8G2, who ported the HDR+ enabled Google Camera app for Snapdragon devices managed to make Camera NX 7.3 work with non-Google devices.
The only known requirement for the app to work, as known so far, is that the device should be running Android 8.0 Oreo or above. Some users have reported the port to be working on  Xiaomi Mi 5/5s on LineageOS 15, OnePlus 3 & 3T on OxygenOS 5, Moto G5s Plus, and even the Galaxy Note 8 running on the latest Oreo beta build.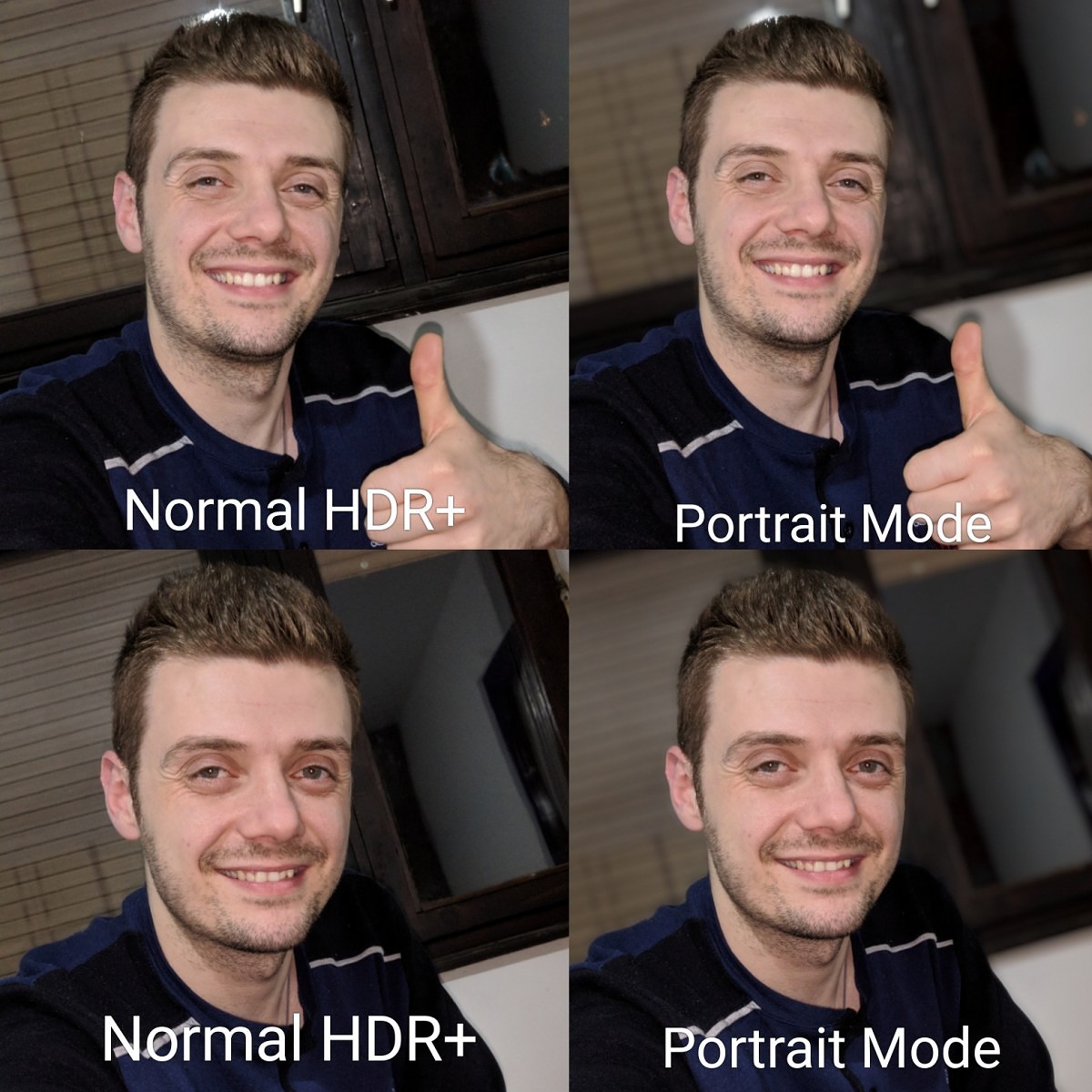 It should also be noted that this port only works if the camera can detect a human face. If it can't, you will still get a normal photo. Face retouching works on both the front and the back camera according to the developer. Portrait Mode replaces the Lens Blur option in the Camera menu.
At the bottom, we have linked both ports for non-google devices and for Google Pixel, Pixel XL, and Nexus 6P. Download the one you want and install it like a regular APK.
Requirements
If you have a 64-bit device running Android 8.0 Oreo there is a good chance the portrait mode port will work on your device. It works without root but it only works with the rear camera. Unlike on the Pixel 2 and Pixel 2 XL where portrait mode works with both the front and rear cameras. You'll also need to enable Unknown sources under Settings > Security in order to install the APK.
Download
Also see: Get Google Pixel 2's Portrait Mode on Google Pixel, Nexus 6P and 5X
source: xda