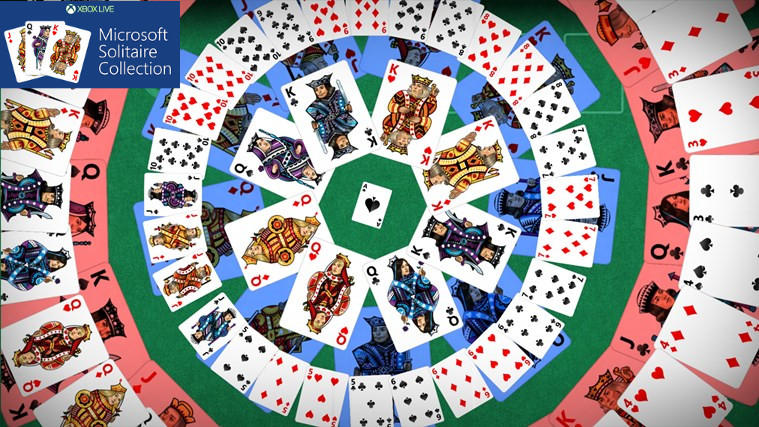 For people who were born in the late 80s – 90s, the time when PC had been available for the consumer market at a reasonable price. What was your first game?? Yes, I know it was Solitaire. Solitaire has been the World's most popular game over 25 years. If you love this game, there's a good new for you because you can now play Microsoft Solitaire on Android devices.
Regardless of age, everybody loved it then and everybody loves it now. Moreover, the fan of this games never seems to be decreasing. Nevertheless, the good news is that the Microsoft Solitaire that is on Windows has now been released for the most common yet customizable platform, the Android.
Don't Miss
Some Engaging Android Games You Might Not Have Tried #1
5 Best Racing Games for Android
I know, there are solitaire apps in Play Store. So, you might be thinking what's the big deal, Right? Well, let me enlighten you that this app has been developed by Microsoft Corporation and will be getting regular updates and support from Microsoft. They have tried to keep this app similar to the one available on their Windows platform. The experience is great and feels similar. A direct link to the app on Play Store is given at the end of the post. If you love Solitaire then make sure to try this.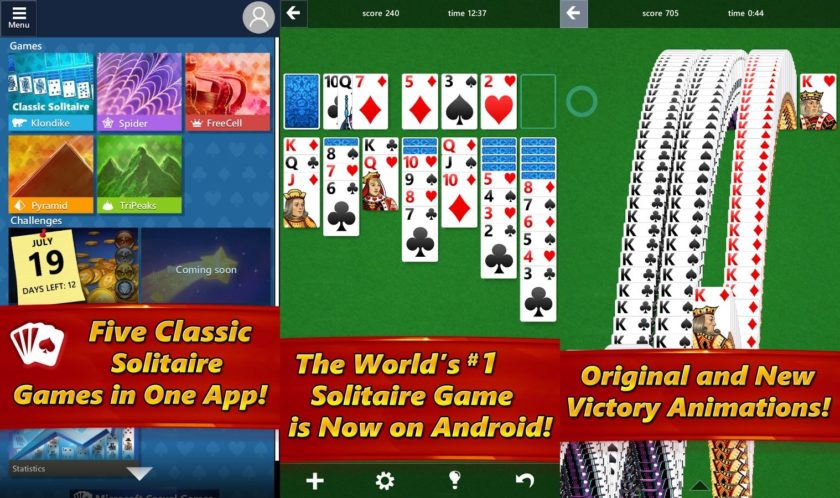 This game possesses different themes to choose from. Unlike other Solitaire games, this game is a collection of five of the best Solitaire card games. All the five categories are highlighted below.
Klondike
Klondike is a Timeless and Classic Solitaire. In this, a player has to clear all the cards using one or three-card draw. It also has a Traditional or Vegas scoring just like Windows which is worth checking out.
Spider
The goal is to clear all the eight columns of cards with the fewest moves possible. A single suit, as well as four suits, is available.
FreeCell
FreeCell is about thinking most of the moves ahead. This provides a strategic challenge to the players with the ultimate goal to clear all the cards using the four extra cells.
TriPeaks
TriPeaks is about selecting cards in a sequence, earn combo points and clear as many boards as one can before one runs out of deals.
Pyramid
Combining two cards up to 13 to remove them from the board has always been the best classic collection for Solitaire. It is all about challenging oneself to reach the top of the Pyramid and clear as many boards as one can.
Talking about features other than this classic collection, this game also features daily challenges in all the 5 game modes with 4 levels of difficulty. Completing daily challenges rewards a player with badges and other in-game stuff.
Another cool feature to highlight about this game is that this game has XBOX Live Support. Thereby, one can sign-in with his Microsoft account in order to earn achievements and save his progress. Saving progress will enable one to continue from other devices whether it be Android or Windows. Using the Live Support one will be easily able to compete with his friends and family.
Without any of the above features, the game would not have been great. For Solitaire lovers this is a big deal because now they don't need to use third party apps. The official one is available on both Windows and Play Store. It is free to download so it's definitely worth checking out.