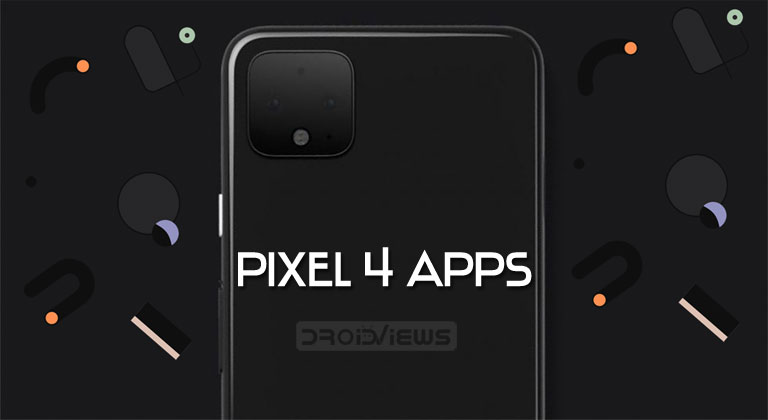 The rumors about the Pixel 4 specs and price are creating a lot of buzzes these days. Pixel 4 may hold the dubious distinction of being the most leaked device ever. Even Google itself went ahead and confirmed some of these leaks, two months in advance of the device launch. That's probably a first for any device. And now it seems the software doesn't want to be left far behind as well. Someday or the other, a new Google Pixel 4 APK is being made available to download. Fortunately for you, we have covered it all of these leaked Pixel 4 apps APKs for you to download.
In this section, we have provided the APKs for Pixel Launcher 10, Pixel Themes 10, Google Wallpapers 10 (beta), and Google Recorder. But before you head over to the download section,  there is one very important thing to keep in mind.
All these apps have been extracted from the Pixel 4 device running Android 10. So the assurance of these apps is limited to the Pixel devices only (running Android 10). If your device belongs to a different OEM, yet is updated to Android 10, then you may try it out. Some users were able to get them running on the device, but with varying degree of success and many stability issues. The Google Recorder app is the sole exception here. It installs and runs quite smoothly on any device running Android 9.0 or later. This is because although the app is present on Pixel 4, yet it isn't that device exclusive app. With that said, head over to the below section to download the various Pixel 4 apps on your device.
Pixel Launcher 10 App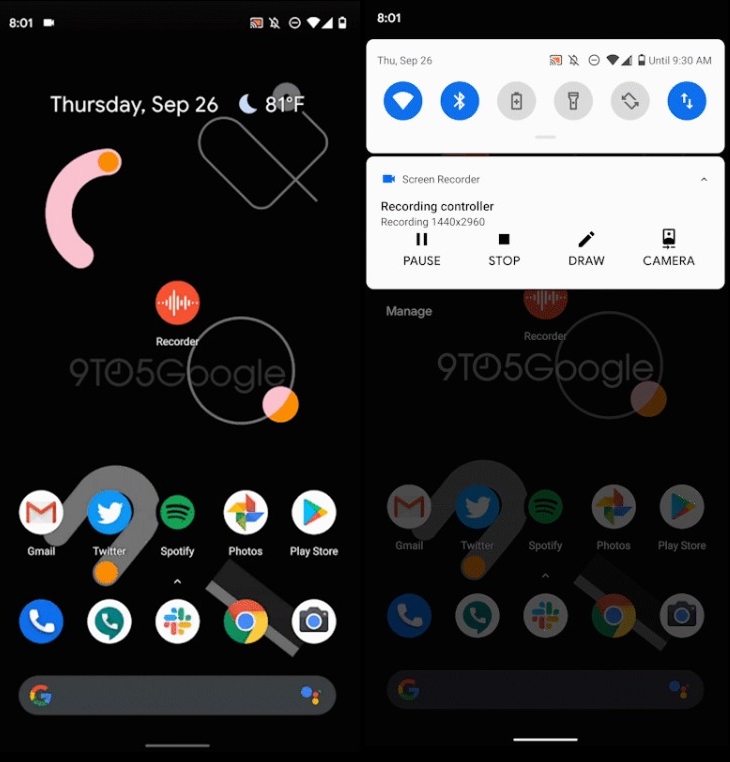 The first on our list of various Pixel 4 apps is the Pixel 10 Launcher. It comes with all the new Android 10 gestures. Apart from the trademark gestures, some other features include Clean stock Launcher3 base, Dark theme, and the Swipe down for notification drawer gesture. You may download and install the below APK from the link. However, if you are having an Android 9.0 device, then this app wouldn't work. For that, see how to Get Android 10 Launcher Port (APK) for Android 9.0 Devices.
Didn't like the new Android 10 Launcher and want to revert back to Android Pie's Pixel launcher? Have a look at how to install Android P Pixel launcher on any Android.
Pixel Themes 10 App
Simply installing the Android 10 Launcher wouldn't give you a complete Pixel 4 experience. For that, you should install the Pixel 10 Themes app, along with the Pixel 4 launcher app, to unlock various customization options. Once you install the Themes app, you may locate it in the Styles tab of the Wallpaper picker. But before enabling these themes on your Pixel device, you will have to enter the following two ADB commands. Make sure you have downloaded the SDK platform-tools and enabled USB Debugging on your device.
adb shell pm grant com.google.android.apps.wallpaper 

android.permission.WRITE_SECURE_SETTINGS
Google Wallpapers 10 (beta)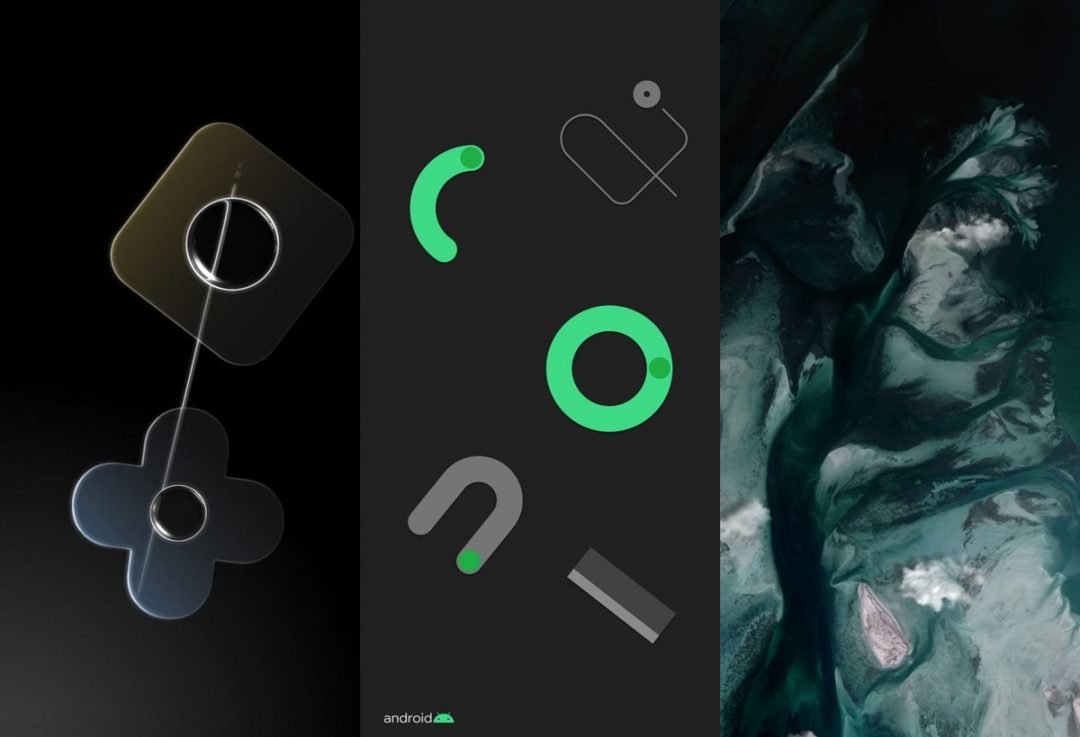 Next in the list of Pixel 4 apps is the Google Wallpapers. Any customization is incomplete until you have applied the wallpapers. So you may download the Google Wallpapers from the below link and try it out on your Pixel devices running Android 10. Moreover, there is also a collection of Pixel Wallpapers that you may have a look at.
Even though both APKs contains just a bunch of wallpapers, yet they are only compatible with Pixel devices running Android 10. Moreover, both of these apps are among the most unstable Pixel 4 apps on the entire list. Even many of the Pixel 2 and 3 users can't seem to install them on their devices. Still, you may try it out and let us know the result.
Users having Android 9.0 Pie or earlier versions may still get various Pixel 4 wallpapers and live wallpapers.
Google Recorder
Google Recorder is the only app that doesn't require a Pixel device or Android 10 to run. This could probably be the best voice recorder app ever. And there are quite a few reasons behind this massive claim. Apart from the usual voice recording capabilities, it also has live transcribing features. Whatever you speak, you could see it being written (transcribed) on your screen at that instance itself.
Another interesting feature is the Search functionality. Rather than searching via the name of the saved recording, it goes one step further. When you search for any word, it will look inside all the recordings and will thereby highlight that section of audio where the said word/words appear. Also, the Android 10 dark theme is enabled by default as well. All this without the need of an internet connection. What else could one have asked for? Get your hands on the Google Recorder app right away.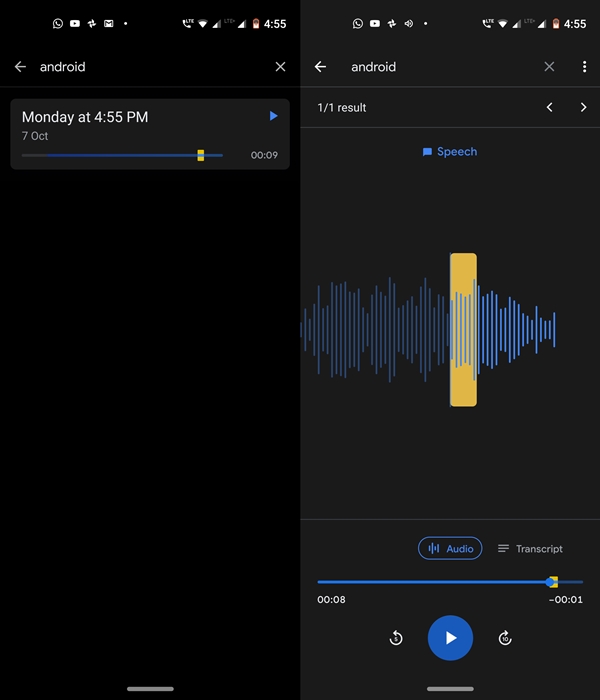 So these were the various Pixel 4 apps for your Android device. The guide will be constantly updated as and when a new Pixel app gets leaked. Moreover, do let us know your device name and which of the apps were you able to successfully install on it.
Read next: What are Android Security Patches? Should We Care About Them?