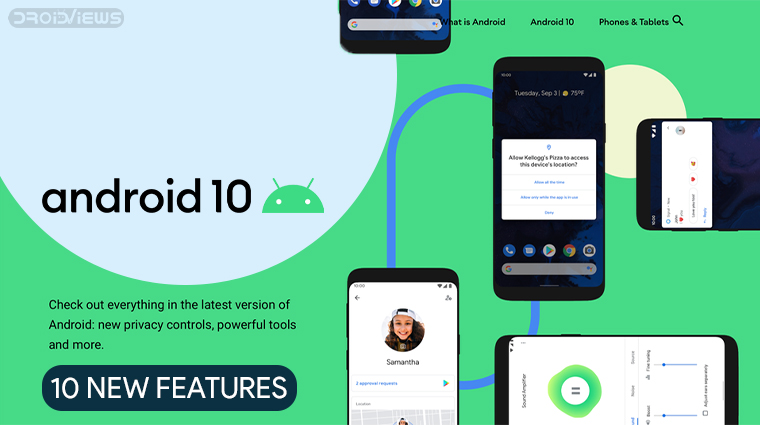 Android 10 is now officially rolling out to Google Pixel devices. Although the update situation for most other Android smartphones remains pretty much the same. So Essential Phone, the company's only phone, running stock Android, is expected to get the update in the coming days. OnePlus has released a new Oxygen OS Open Beta based on Android 10. Others… will follow. But here are 10 new Android 10 features that you can get excited about while you wait.
Android 10 Features – UI
1. New Android gesture navigation
Last year, Google decided to change things up a little by implementing gesture navigation on Android. It wasn't quite as well-received like Apple's implementation on iOS or even those by the likes of Samsung, OnePlus, Motorola, etc. Android 10 features complete gesture navigation without any buttons at all. Google went full-on Apple and even took a page from Xiaomi's book. You still don't get full-screen gestures like other Android OEMs offer.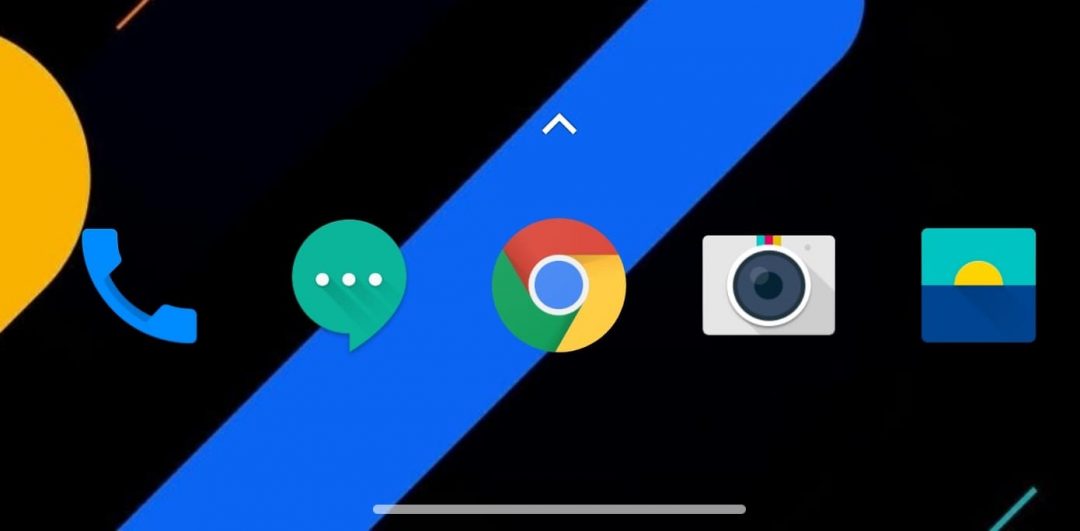 Instead of a thick navigation bar, we now have a thin one and instead of a pill, there's a home bar like the one on iOS. The gestures remain the same, i.e, swipe up to go home, swipe up and hold to get to recent apps. What's changed is there's no back button anymore. Instead, a swipe from the left or right edge of the display triggers the back action.
Not everyone's a fan, understandably. As a consequence of the new gesture navigation, swiping from the left edge to reveal the side menu drawer in certain apps doesn't work. For that, you'll have to tap and hold on the left edge, then swipe in after the menu drawer is slightly revealed.
It just lacks the polish that Apple achieved in one go. And this is Google's second attempt.
2. True Dark Mode
Android Pie brought a bit of dark mode to certain parts of the UI such as the quick settings, Settings, and a few other menus and places. Android 10 features a complete dark mode including every part of the System UI as well as apps that support it. For now, there are many Google apps on this list, except the Play Store, Chrome, and Gmail, the two most used Google apps, perhaps.
But there's an override switch in Developer options that can take care of those. Besides, Gmail and Chrome are expected to get dark modes later this month. Plenty of other apps already have dark modes like Reddit, Twitter, Telegram, etc. We can expect these apps to respect Android 10's dark mode switch.
3. Smart Reply
Remember the smart reply feature Google introduced earlier in 2017 for Gmail on Android? Just like with Android gesture navigation and dark mode, this feature is getting an update as well. Smart reply is now an Android 10 feature and it works across apps, not just Gmail. For the uninitiated, Smart reply will automatically suggest a quick reply in the notification, based on the content of the notification.
As you can see from the screenshot above, it's not quite as smart. Maybe I do have an idea because I'm smart, but Android 10's "smart" reply doesn't think so. Anyway, that rarely happens and most of the times, the suggestions are as smart as you can expect today's computers to be.
Android 10 Features – Accessibility
4. Live Captions
This feature doesn't go live until a little later but it will be one of the most useful features of Android 10. Especially for those who can't hear. This enables your phone to automatically caption videos, audio messages, and podcasts across apps. This happens locally, and also for media files that you record on your phone. Google is expecting it to be ready for Pixel smartphones by this fall. It should make its way to other Android 10 devices sometime next year.
5. Sound amplifier
Sound amplifier is another addition to Android's accessibility features. This new Android 10 feature lets users boost sound, filter background noise and fine-tune the audio. This can be helpful in noisy environments.
Android 10 Features – Digital Wellbeing
6. Focus mode
As you can see, most of the new features in Android 10 are refinements of something that was there before. Focus mode is a new feature in the Digital Wellbeing suite. It lets users select and silence distracting apps until Focus mode is turned off. This is still in beta and users will have to sign up for the beta in order to try it.
7. Family Link
If you're a parent, this new Android 10 feature is exactly for you. Family Link is a set of tools that parents can use to set daily screen time limits, device bedtime, time limits on specific apps, and more for their kids. They can also review the apps children install on their devices and see their usage.
Android 10 Features – Privacy & security
8. Privacy controls
Android 10 now allows users finer controls over how app permissions are allowed. For one, when you launch a new app, instead of bothering you with separate popups asking for separate permissions, you now get one screen listing all the permissions with toggles to allow or deny them.
Moreover, all your privacy settings including your Web and App activity and even your Ad settings are all in one place. These can be accessed under the Privacy section in Settings. You can opt-out of ad retargeting and personalization, or decide what data apps can store and for how long.
9. Location access
Another big new Android 10 feature is a better location way to provide location access to an app. It's basically a continuation of the whole finer control over app permission but this is a biggie and required a separate mention. Like iOS, Android 10 users can allow apps location access only while using the app. This makes sure any app that needs location access to work isn't exploiting it in the background to gather data on you. You can also allow apps like Google Maps access to your location at all times or simply deny it the old fashioned way.
Android 10 Features – Security
10. Security updates
Updates have always been a problem on Android, and Google seems to be trying as hard as they can to fix this. With each new version of Android, they try to simplify the process to make it easier for OEMs. They've even made decisions that should indirectly guilt OEMs into providing updates, make users aware and demand updates. With Android 10, important Security and Privacy fixes can directly be sent to devices from the Google Play Store. This works just like app updates. Provided your device does get the Android 10 update, you then will not be dependent on your OEM at least for security updates and fixes.
There are still even more features on Android 10 such as 65 new emoji, of which 56 are gender-inclusive. But these above are the best features that most people might look forward to having.
Read Next: Top 5 Features I Miss in Stock Android