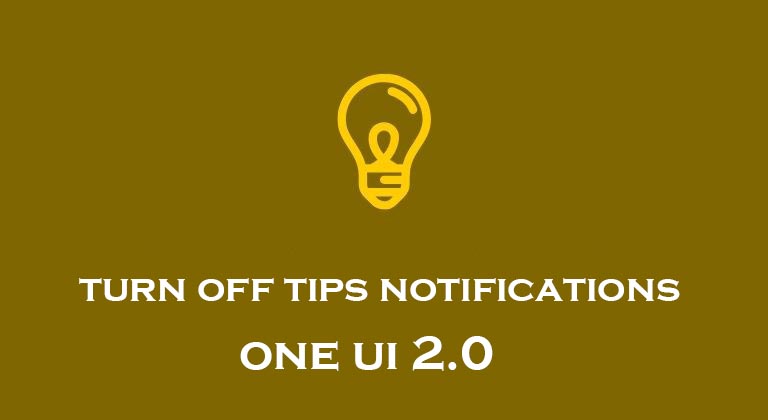 If you've installed the new One UI 2.0 beta or stable update, you might see a few One UI Tips notifications appear. These might be useful for some users who are unfamiliar with Samsung OS. However, if you no longer want to see the tips notifications, then you can turn it off in a few steps. You can customize One UI more with Samsung's Theme Park theme creator.
Samsung's One UI 2.0 update does not bring a major UI overhaul. Instead, the update focuses on refining the user interface. Additionally, users also get the goodness of Android 10 and its set of features and improvements. The stable version of One UI 2.0 is already available for the Galaxy S10 series. And Samsung has begun rolling out the One UI 2.0 beta for the Galaxy S9 series as well.
Since there are several new features in One UI 2.0, you might want to check out the tips from Samsung. But if you're not interested in seeing the One UI Tips notifications showing up, then check out the steps below to turn off notifications in One UI.
Turn of One UI Tips notifications
Follow the steps below to toggle of notifications from the Tips and user manual feature in One UI 2.0.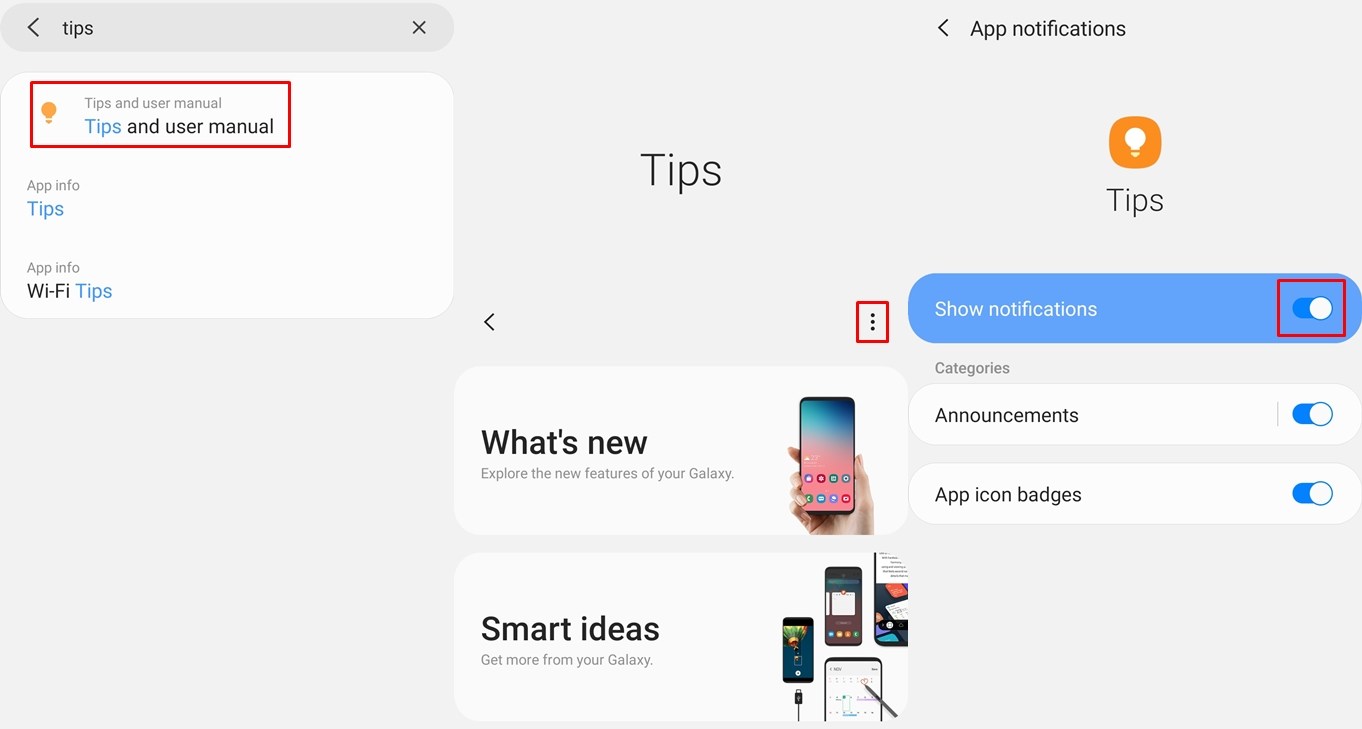 If the Tips notification is present in the notification panel, simply perform a half swipe on the notification.
Then tap on the Settings icon.
Toggle off the Show notifications option.
In case you accidentally dismissed the Tips notification from the notification panel. Don't fret.
Launch the Settings app.
Tap on the Search option and enter 'Tips' in the search field or simply scroll to the bottom and tap on Tips and user manual.
Select Tips and user manual.
Now tap on the 3-dots icon and select Settings.
Tap on Notifications and then toggle off the Show notifications option.
Check out: Get One UI 2.0 Apps for Samsung Device on Android 9
You would no longer see the One UI Tips notifications appear. If for some reason you want to re-enable the notifications. Simply perform the same steps mentioned in steps 5 – 8 and then turn on the notifications. You would then start receiving One UI Tips notifications at random again.
Moreover, you can turn off notifications from other applications using steps given in 1 – 3. Nonetheless, Samsung's One UI packs in a bunch of features. Thus, if you're a new Samsung user, we'd suggest keeping the One UI Tips notifications enabled to learn about all the cool features.
Additionally, you can also check out the entire user manual by going to the Tips and user manual option in the settings. Then select User manual. This would launch the browser and you would be able to check out tips for the camera app, Bixby, device layout and functions and a lot more.
Read next: Theme Samsung One UI with Synergy and Substratum Lite