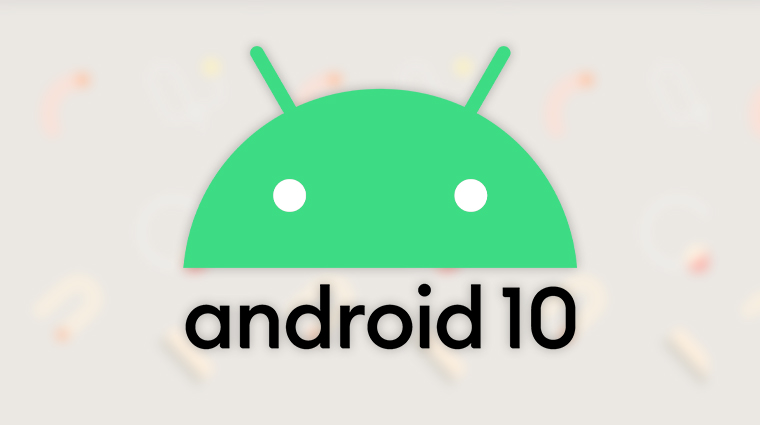 Released officially on September 3, 2019, Android 10 has been already available for every Google Pixel smartphone to date. Essential has also released the update for the Essential Phone. OnePlus 7 Pro and OnePlus 7 have also received the Android 10 update from OnePlus. But like every year, most Android users have a question mark in their lives.
Android 10 update for Devices from Major OEMs
That is if your phone will even get the Android 10 update. The unfortunate truth is a lot of Android smartphones will never even get it. And some of those that will, might not get it until this time next year when another version of Android is already out.
Asus
Asus Zenfone 5Z was one of the phones included in the Android 10 beta program. So we can expect at least the Zenfone 5Z to get updated to a full, stable, Android 10. Asus' new flagship, Asus ROG Phone 2 is also a strong contender to receive the Android 10 update. There has been no official confirmation from the company. However, a comment on the Asus forums says the Zenfone 6 will receive the update too.
Asus surprised us last year by providing Android Pie updates to quite a few devices. We may get to see Asus make that a trend but it's too early to tell.
Zenfone 5Z, Zenfone 6
ROG Phone 2
Essential
Essential only has phone under their belt, the Essential Phone. It also runs stock Android and thus, the company has barely any problems keeping it updated. The phone receives Android updates within days of the latest Pixel getting it. That's exactly what happened this year as well. The Essential Phone has already received the Android 10 update.
HTC
It's not a secret that things haven't been going well for HTC. The company barely makes any headlines anymore and people have largely forgotten about it. That's never a good sign for a consumer electronics company. Last year, the company hit a new low with regards to Android updates. Until June of 2019, only one HTC smartphone was updated to Android Pie. In June, the company added the U12 Plus, U11 and U11 Plus in the Android Pie list. And then that was that.
We don't expect this to change. The Android One version of HTC U11 Life might get the Android 10 update before 2020. The flagships may get it too sometimes next year.
HTC U12 Plus
HTC U11, U11 Plus, U11 Life
Huawei/Honor
Huawei is one of the largest manufacturers of Android smartphones and they do update plenty of phones. They also leave plenty of their devices in the dark too. We've already created a separate post for the Android 10 update on Huawei and Honor devices.
LG
LG hasn't been very great about Android updates either. It took until January 2019 to push out the first Android Pie update to one of its devices. In the US, Android Pie didn't arrive on LG smartphones until May. The LG G8 ThinQ was in the Android 10 beta program so it should probably get the update before 2020. Although, you shouldn't hold your breath for it. LG's most recent flagships and a few mid-range devices should receive the update, no matter how late.
G8 ThinQ
V50 ThinQ
G7 One
Motorola
Since it was bought by Lenovo, Motorola has been more like Lenovo when it comes to throwing Motorola branded devices onto the market and not updating them. Unlike other OEMs, Motorola can roll out the update to any device at any time. The Android Pie update, for example, rolled out to mid-range Motorola device before it got to their flagship Moto Z3. The Moto E lineup never receives an Android version update anymore.
But Motorola does update quite a few of their latest devices so w can expect that trend to continue.
Moto Z3, Z3 Play, One Vision, One Action, One, One Power, G7 Plus, G7, G7 Power, G7 Play
Motorola One Action
Nokia Android 10 update
Considering most Nokia phones are Android One devices, you'd expect them to do a good job with updates. And for the most part, they do keep up with those expectations. Last year, Nokia rolled out Android Pie updates to almost all their flagship devices by the end of 2018. mid-range and lower-end devices had to wait a lot longer in some cases but eventually, they did get the update as well.
Nokia has been proud of their update record and wants to continue it this year as well. The company has said they will be rolling out the updates in 5 waves. Basically, they plan to update all eligible devices starting from Q4 2019 to Q2 2020.
Mid Q4 2019
Nokia 9 PureView, Nokia 8.1, Nokia 7.1
Late Q4 2019/early Q1 2020
Nokia 7 Plus, Nokia 6.1 Plus, Nokia 6.1
Early/mid Q1 2020
Nokia 4.2, Nokia 3.2, Nokia 3.1 Plus, Nokia 2.2
Mid/late Q1 2020
Nokia 8 Sirocco, Nokia 5.1 Plus, Nokia 1 Plus
Mid Q2 2020
Nokia 5.1, Nokia 3.1, Nokia 2.1, Nokia 1
OnePlus
OnePlus has been pretty great with updates generally. The company has already updated the OnePlus 7 Pro and OnePlus 7 to Android 10. Next in line are the OnePlus 6 and OnePlus 6T which should be updated by the end of 2019. After this, the OnePlus 5 and OnePlus 5T should be updated sometime in January.
Already updated
Will be updated
OnePlus 6, 6T
OnePlus 5, 5T
Realme Android 10 update
Realme is a sub-brand of Oppo targetting the budget segment. Unlike Oppo, though, Realme has clear plans for updating almost all of their devices to Android 10. The company had also managed to secure a place for its Realme 3 Pro in the Android beta program. So we can expect them to follow through with their claims as well.
Q1 2020
Realme 3 Pro, Realme 5 Pro, Realme X, Realme XT
Q2 2020
Realme 3, Realme 5, Realme 3i, Realme 2 Pro
Samsung
Samsung doesn't have the best reputation when it comes to Android updates. However, the company is nothing if not prolific. The list of Samsung devices that have received Android Pie updates is massive, to say the least. Because of the heavy skinning, they do take quite a while to start the update process. We've already covered the Android 10 update for Samsung devices in a separate post.
Sony Android 10 update
Like LG and HTC, Sony is one of the big names that have constantly struggled in the smartphone business. Although, unlike them and many more prominent names in the smartphone market, Sony has been quietly consistent with Android updates. Last year, the company brought the Android Pie update to two the Xperia XZ1 and XZ2 before thanksgiving in the US. We can expect the company to continue their quiet consistency, whether they get any praise for it or not.
Sony Xperia 1, Xperia 10
Sony Xperia XZ3, Xperia XZ2, Xperia XZ2 Compact, Xperia XZ2 Premium
Xiaomi
Xiaomi may not roll out Android 10 updates to most of their devices but they definitely do roll out MIUI updates to most of their devices. The list is even bigger if you count the number of devices that receive these updates unofficially. We've covered the Android 10 and MIUI 11 updates for Xiaomi devices in a separate post.
We've obviously not listed all of the OEMs here, that would be virtually impossible. You'll also notice glaring ommissions such as Oppo, Vivo and even Blackberry. These OEMs barely update any devices if at all and if you've bought one, you should probably not be expecting updates anyway.
Read Next: Get OTA Update Package Download URL for Android Devices